Hold on to your pilsners! Big Brew NY is back, kicking off one serious beer tasting THIS Saturday (Feb. 7th) from 4 to 8:30 p.m. at the Westchester County Center.
General admission ticket holders (5 p.m. start time; $70) get those taste buds ready—there's over 250 craft beers to try, as well as prizes from Half Time, the world's biggest beer store (Mamaroneck, NY).
Those of you lucky enough to gnab VIP tickets not only get a full hour of access, but can also enjoy an all-cask session presented by Craftsman Ale House (Harrison, NY). VIP-ers make sure you don't miss the beer-infused dishes from Mambo 64 featuring Broken Bow Brewery beers (go #TeamTuckahoe).
IntoxiKate has always been a huge supporter of this amazing event—I haven't missed one yet!—and is proud to be a sponsor this year. What does that mean for you? Well, just enter promo code "intoxikate" at checkout, and you'll receive $10 off your ticket. Buy tickets now!
Being a sponsor definitely has its perks, because I'll also be broadcasting live from the event. Make sure to swing by the AM 1230 WFAS booth to see IntoxiKate! See you there!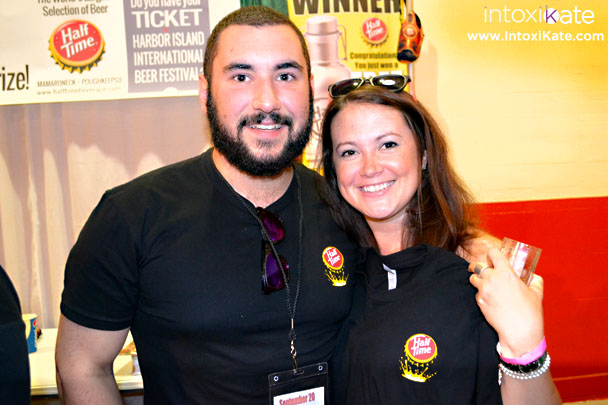 SESSION TIMES/PRICING
VIP: 4:00 PM – 8:30 PM – $95
General Admission: 5:00 PM – 8:30 PM – $70
Designated Driver: 5:00 PM – 8:30 PM – $10