If you know IntoxiKate, you know I'm a true locavore—I love celebrating the restaurants, chefs, and foods in our area. Sometimes, news and events come across my plate that aren't food related, but are still fantastic to cover. This is one of those posts. It's my love for local, and it's all about living life deliciously. Here we go…
Coming Soon: Drybar White Plains
All good things from NYC tend to make their way north, don't you think?!? From chefs to products to restaurants and more, once it's a hit in the big city, it tends to travel up the Hudson River. And Drybar is no different. The popular blowout and hairstyling bar is set to open at 1 North Broadway in White Plains early this year. The location will offer 11 styling chairs and all the brand's signature elements that define the Drybar experience.
Win a Gift from Drybar

Fill out the form (right on desktop; below on mobile) to score home access to some of Drybar's amazing products, plus founder Alli Webb's book, The Drybar Guide To Good Hair For All. Banish the bad hair day—the book is the ultimate handbook for at-home styling, featuring tips and tricks to stepping out with amazing hair. The prize also includes the Sheriff Firm Hold Hairspray, providing firm, yet movable hold with a long-lasting, soft shiny finish, and the Detox Dry Conditioner, offering smooth, hydrated and detangled hair in between washes for a freshly styled look.
The new location will feature Drybar's signature design, including custom Italian chairs, tufted fabric walls, marble bars with built-in phone docking stations, and flat screens featuring cult favorite chick flicks. Drybar also offers a full line of professional hair styling products and tools, all of which were created for the perfect blowout. I don't know about you, but with my busy schedule, it's music to my ears. Stepping out with style and I'm not spending 45 minutes battling my blowdryer? #yesplease
Once Drybar White Plains opens, appointments will be available to be booked online at www.thedrybar.com, through the Drybar iPhone app or by calling 877.379.2279. *Store hours are tentative and subject to change. For the deets on when the White Plains location is officially open, follow IntoxiKate: Living Life Deliciously on Facebook.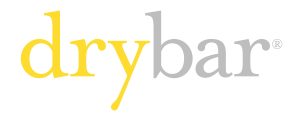 In Their Own Words…
Drybar is based on a simple philosophy: Focus on one thing and be the best at it. For Drybar, that's blowouts. The idea was a natural one for curly-haired founder Alli Webb, a longtime professional stylist, who grew tired of overpaying for blowouts at traditional salons. Named one of the top "100 Brilliant Ideas" by Entrepreneur Magazine and one of New York Magazine's Boom Brands, Drybar provides professional blowouts at a flat price, regardless of hair length or thickness (wash included!). The list of signature styles reads like a traditional cocktail menu: the Cosmo (lots of loose curls), the Straight Up (straight with a little body), the Southern Comfort (big hair, lots of volume), the Mai Tai (messy and beachy), the Manhattan (sleek and smooth) the Dirty Martini (tousled and textured) and, for the little ladies, the Shirley Temple.
Get Gorgeous This Year:
Win Goodies from Drybar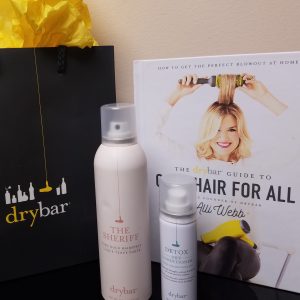 Enter to win a collection of Drybar hair products as well as Alli Webb's book, The Drybar Guide To Good Hair For All, the ultimate handbook for at-home hairstyling featuring more than 100 style-inspiration photographs and step-by–step tutorials. To enter, simply fill out the form below.*
ENTER TO WIN
[Form id="3"]
* Must be 18-years-old or older to enter.