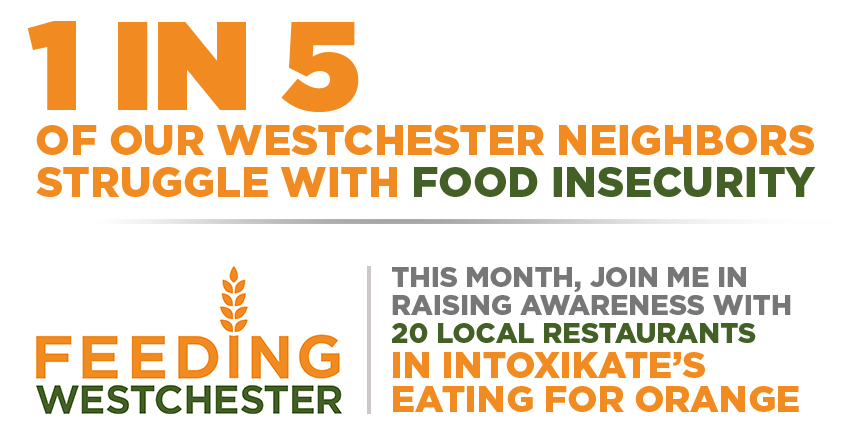 — SEPTEMBER IS HUNGER ACTION MONTH —

YOUR MISSION: HELP RAISE AWARENESS
visit + support a participating restaurant
Join 20+ local restaurants and gourmet shops as they raise awareness for those in Westchester facing hunger. See below for the complete list and their orange dishes.
take action with Feeding Westchester
Feeding Westchester has developed several ways you can get involved. Check out their website to learn more about activities you can engage in all month long… And beyond!
EATING FOR ORANGE RESTAURANTS & DISHES
ABOUT FEEDING WESTCHESTER
Driven by the belief that access to healthy food is a basic right for all people, the Feeding Westchester leads hunger action programs and mobilizes the resources needed to eradicate hunger in Westchester County. For more information, visit feedingwestchester.org.