Last week, Food Bank for Westchester held their 27th annual An Evening of Good Taste (#EIGT2017), featuring 25 of Westchester County's top restaurants and chefs. The organization's fall fundraiser, which attracts hundreds of people from throughout the region, spreads the message to end hunger in Westchester County. All proceeds from the event go directly to support the Food Bank for Westchester and its children's programs. Nearly, one-third of the 200,000 people in the county who are hungry are children.
Here's a delicious photo recap of some of the exciting offerings presented by the area's top chefs: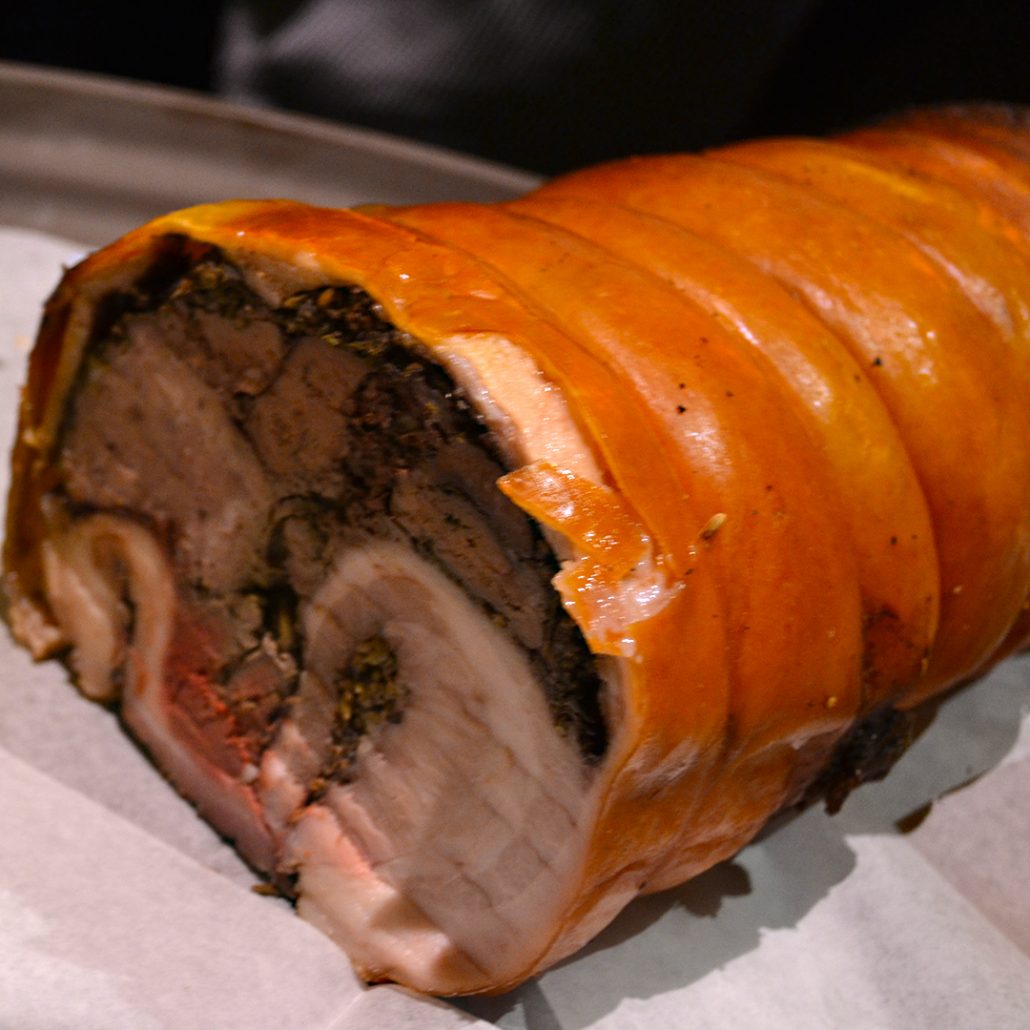 Polpettina's epic porchetta. Michael Abruzese served up a porchetta sandwich with watercress and roasted garlic aioli housed in onion brioche.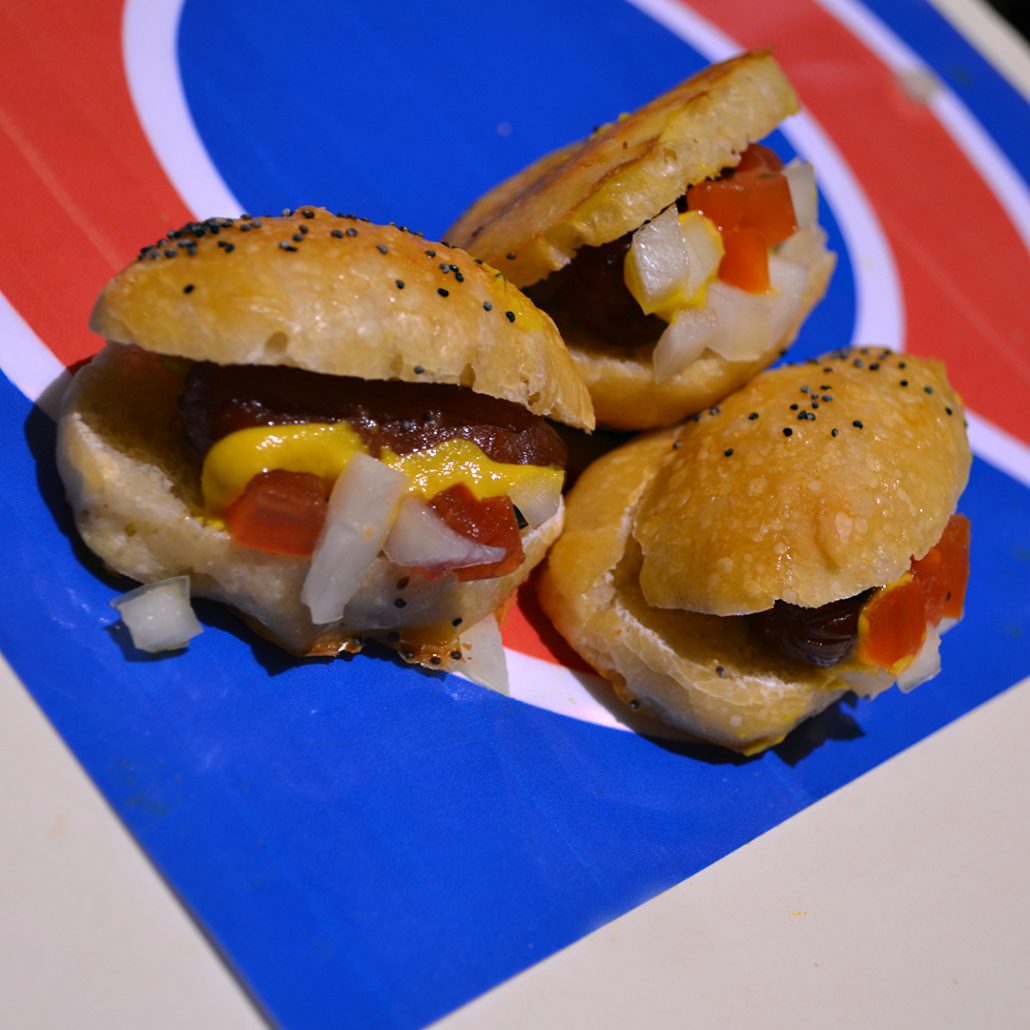 Technique Catering's "Chicago Dog" was mini but packed a punch with lots of toppings, including sport pepper, tomato, white onion, relish, dill pickle, celery salt and mustard.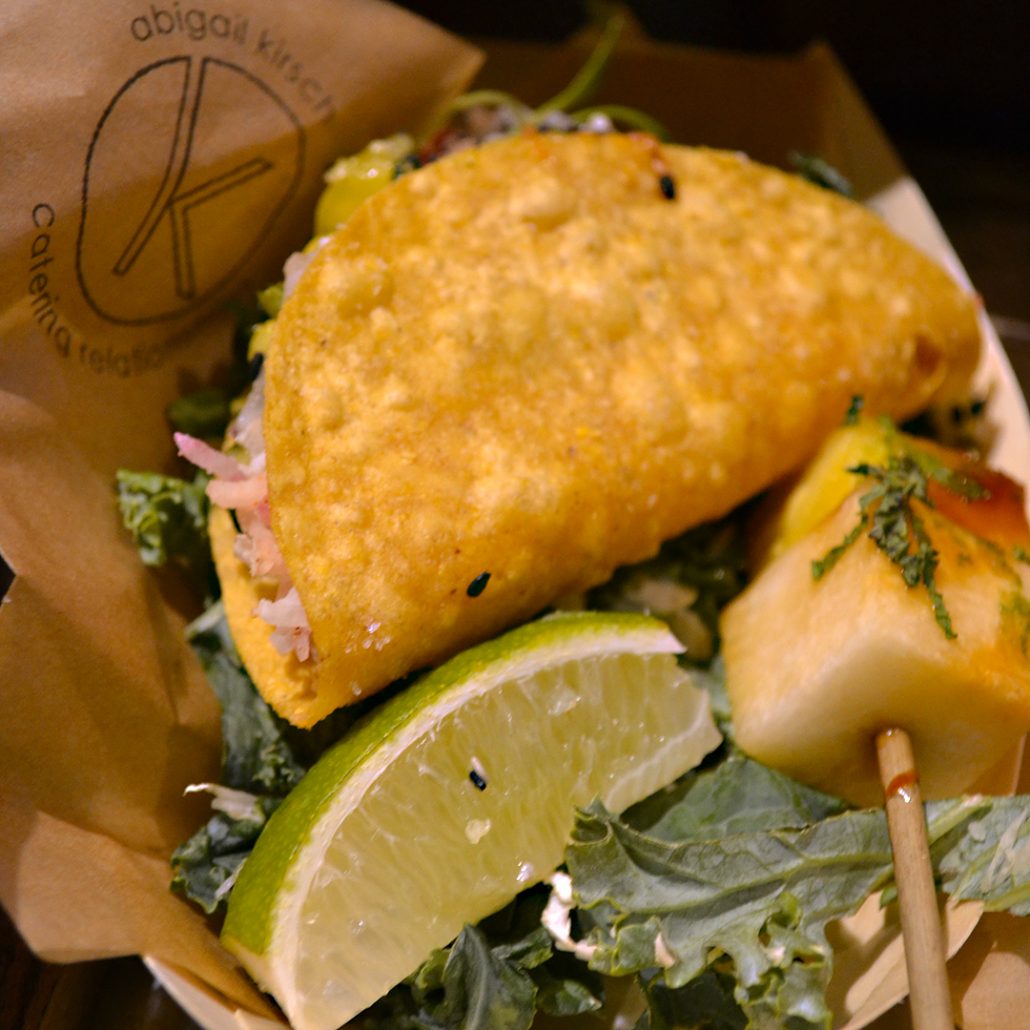 Abigail Kirsch serves up style every time, and this year was no different. Their savory option included ginger lime tuna tacos. The ginger lime tuna taco included a chipotle avocado mash and pineabble poblano slaw.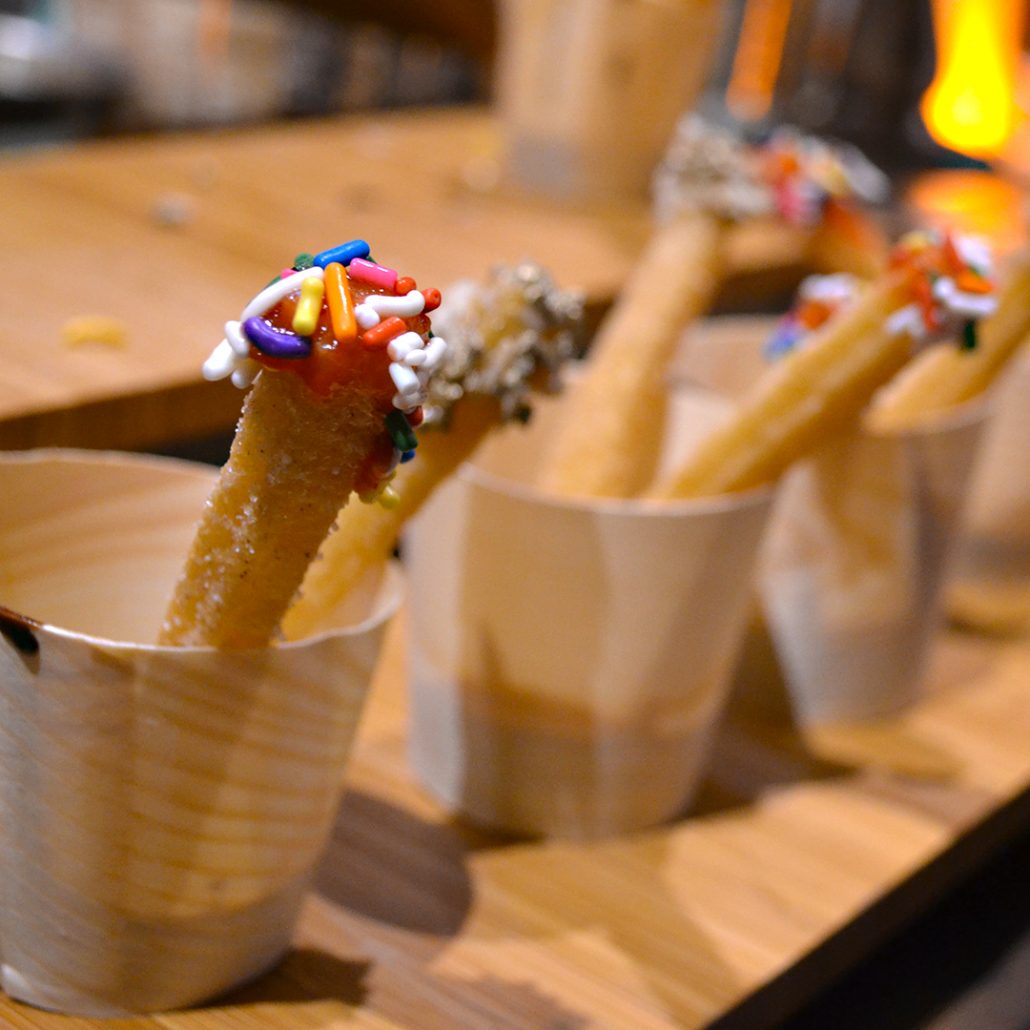 Abigail Kirsch's churros with warm Mexican-style chocolate and festive toppings.
Bona Bona Ice Cream's Food Truck was on hand, and although it was a chilly evening, I couldn't resist the Nutella S'more sundae featuring Nick DiBona's signature restaurant-quality ice cream-gelato crossover dessert. I mean, they torched the marshmallow topping and everything. (Note: I may have sworn slightly in this video… What can I say? I was excited!)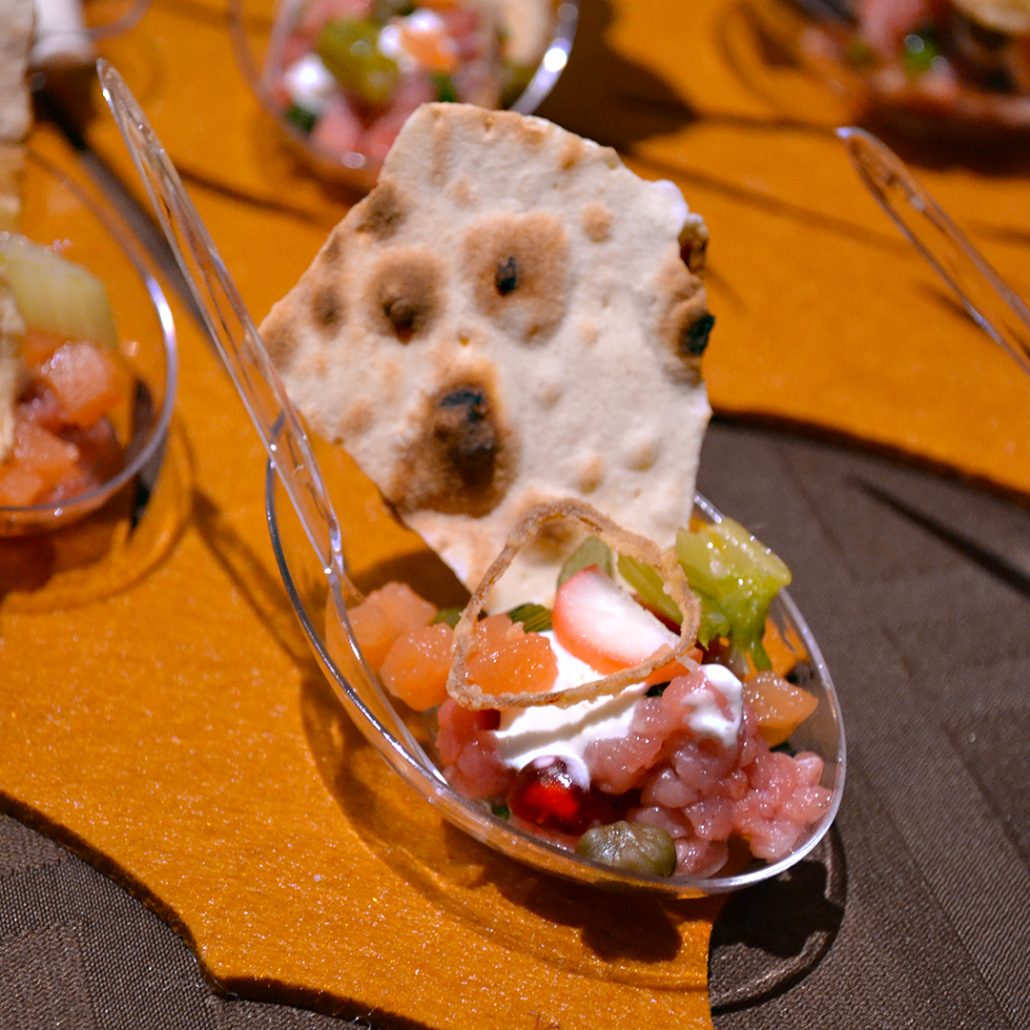 Hello, beautiful! MP Taverna's milk-fed veal tartare with preserve quince, Greek yogurt, fennel, pomegranate and grilled lavash was an IntoxiKate favorite!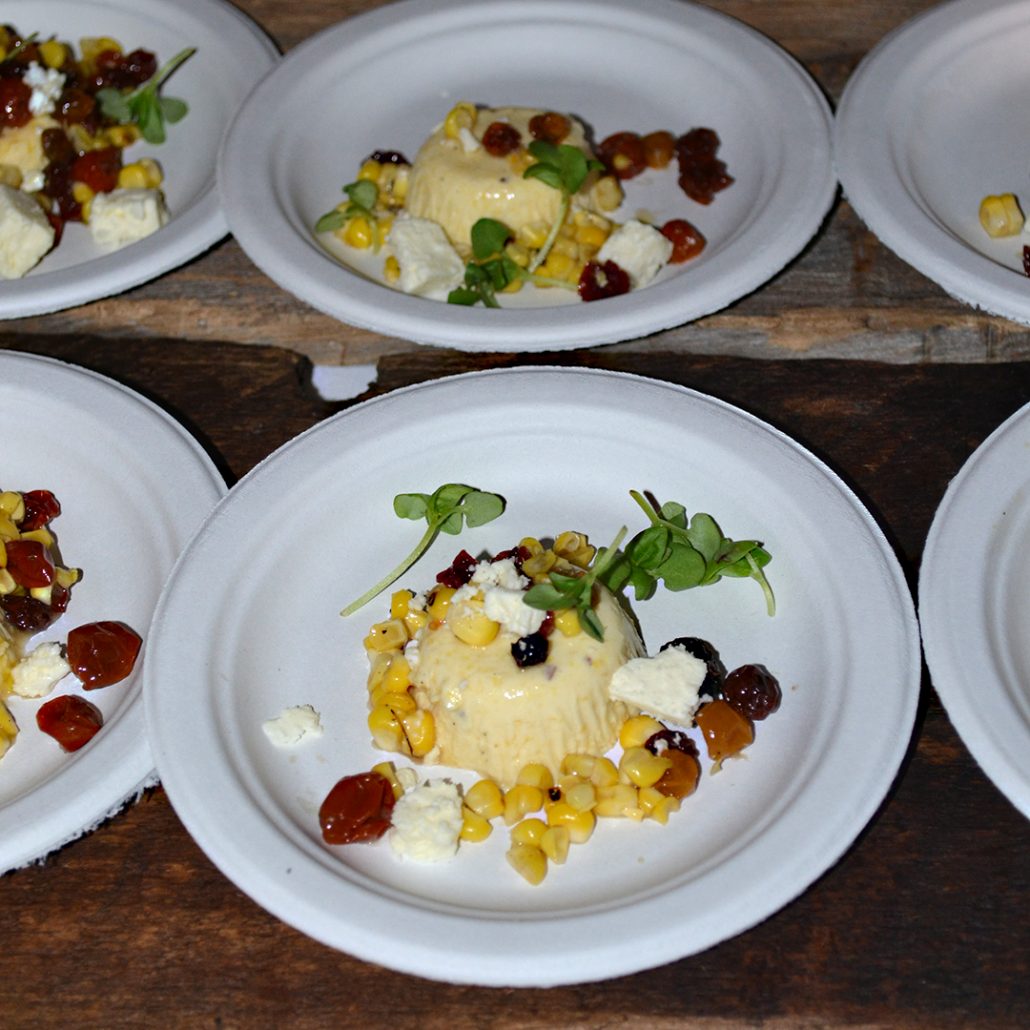 Always inventive and farm-fresh, Chef Jay Lippin, of Crabtree's Kittle House Restaurant & Inn, offered Food Bank supporters a savory "flan" with Hudson Valley corn, heirloom tomatoes, and NY state feta cheese. All. Day. Long.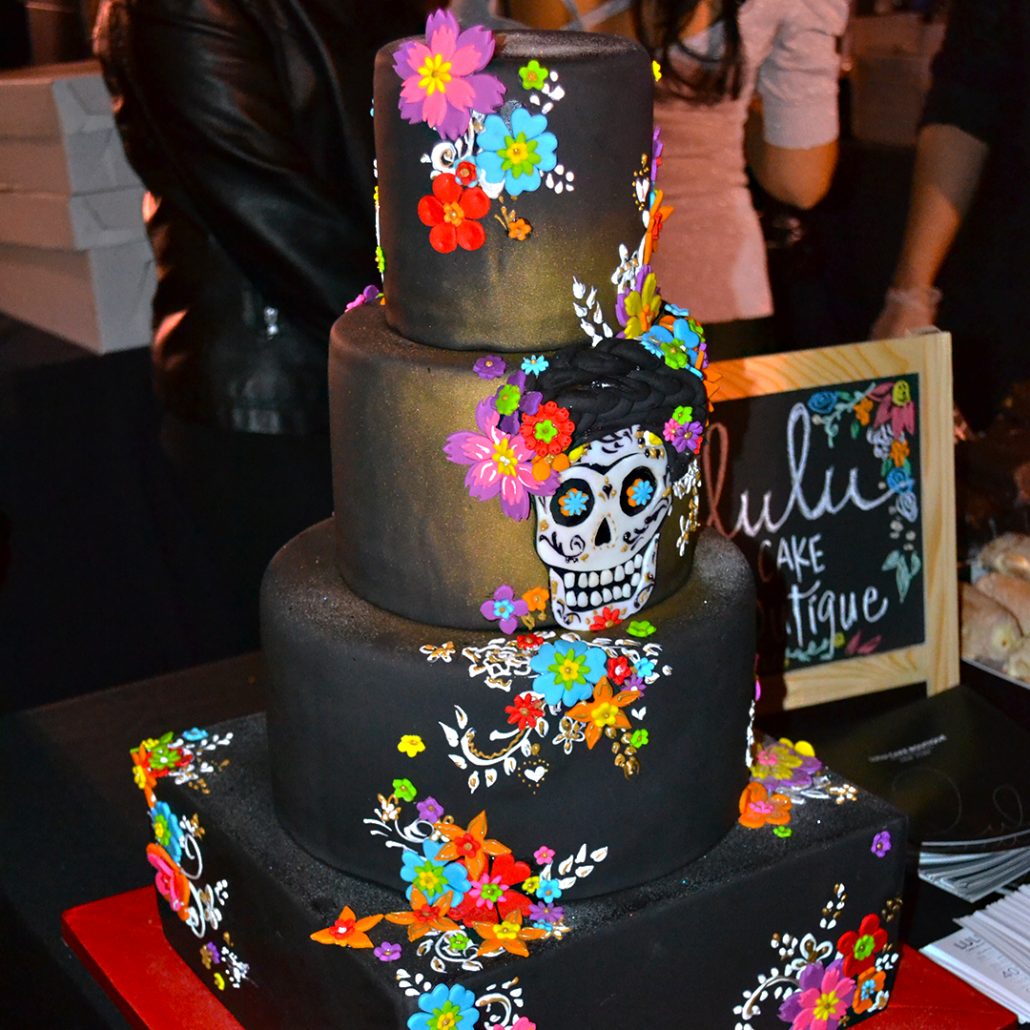 Lulu Cake Boutique's designs are never short of amazing, but I was blown away with the detail and color on this Day of the Dead-themed cake.
Food Bank for Westchester's 2017 An Evening in Good Taste Participants:
Abigail Kirsch Catering Relationships

The Atrium at Doral Arrowwood

Bona Bona Ice Cream

Bread and Brine

Caperberry Events at the C.V. Rich Mansion and The Great American BBQ Co.

Cedar Street Grill

Chocolations

Coffee Lab Roasters

The Cookery Doughnation Truck

Crabtree's Kittle House Restaurant & Inn

The Dessertist

Equus Restaurant at Castle Hotel & Spa

Harvest on Hudson

L'inizio

Ladle of Love

Longford's Own-Made Ice Cream

LuLu Cake Boutique

Mediterraneo of White Plains

MP Taverna Irvington

Mt. Kisco Seafood

NoMa Social

Polpettina

RiverMarket Bar & Kitchen

Saltaire Oyster Bar & Fish House

Technique Catering

Tredici NORTH

Xaviars Restaurant Group and Slovenia Vodka
About Food Bank for Westchester
For over 28 years, the Food Bank for Westchester (FB4W) has led the fight against hunger in Westchester County, serving 300 frontline programs that provide food directly to the 200,000 county residents who are hungry or food insecure. FB4W supplies 95% of all the food distributed annually across the region's food pantries, soup kitchens, shelters, and daycare and residential programs – delivering over 7.1 million meals to people in need just last year. FB4W's collaboration with major retailers and corporations, and its expertise in food procurement, storage, and distribution, turns every $1 donated into $4 worth of fresh food provided for our hungry neighbors in Westchester County.