New Daily Menu Features Made-to-order Breakfast, Lunch, and Dinner Items
Marketplace Café to Open in Time for Summer
March 15, 2018, Mt. Kisco, NY:  
Husband and wife team, Jeremy and Beth Nevins are looking forward to the Easter and Passover holidays, celebrations that are wrapped in faith, family and culinary traditions. Jeremy, whose great-grandfather Abram Siegel opened his kosher butcher shop in Woodbine, NJ in 1912, opened his contemporary version of a specialty market in January of 2017 in the charming town of Mount Kisco, New York. Sustainable, locally sourced meat, market fresh fish, charcuterie, prepared foods, and a robust catering arm remain the cornerstone of Siegel Bros.  Marketplace.
Siegel Bros. Easter and Passover menus include a wide variety of appetizers for entertaining, traditional dishes, and some modern interpretations. Favorites include; Matzah Ball Soup made with Siegel Bros signature rotisserie chicken; Stuffed Cabbage; Roasted Leg of Lamb; Granny Siegel's Brisket of Beef; Grilled Salmon Fillets; Potato Latkes; Apple-Pear Sauce; Tsimmes (root vegetable and stone fruits); Horseradish Mashed Potatoes; Carrot Cake and  Coconut Macaroons.
Customers are asked to place orders by Monday, March 26 with final pick-ups by Saturday, March 31, after 2 pm
VIEW EASTER MENU
VIEW PASSOVER MENU
 "This marketplace is a dream come true for me and my family, "says Jeremy, "We've immersed ourselves within the community and have listened to our customers and are excited to offer new menu items that include made-to-order foods, plus added baked goods and produce sections, and soon, café seating. "
The new Daily Menu features breakfast favorites done the Siegel Bros. way, such as egg and cheese sandwiches with meaty additions, freshly baked muffins, and healthy wraps and yogurt, granola, and fruit bowls.  Handcrafted sandwiches and hoagies are filled with everything from rotisserie chicken salad and sausage and peppers, to meats and cheeses from Siegel Bros. amazing charcuterie counter.  Savory soups, burgers (beef, salmon, vegan), grilled cheese as-you-like-it, and vegan Buddha bowls such as the South Western with  kale, baby spinach, toasted farro, roasted sweet potato spears, black beans, corn, avocado, and cilantro-lime vinaigrette, share the stage with hearty salads that combine fresh greens, and seasonal produce with meat and seafood,  grains, and house-made dressings.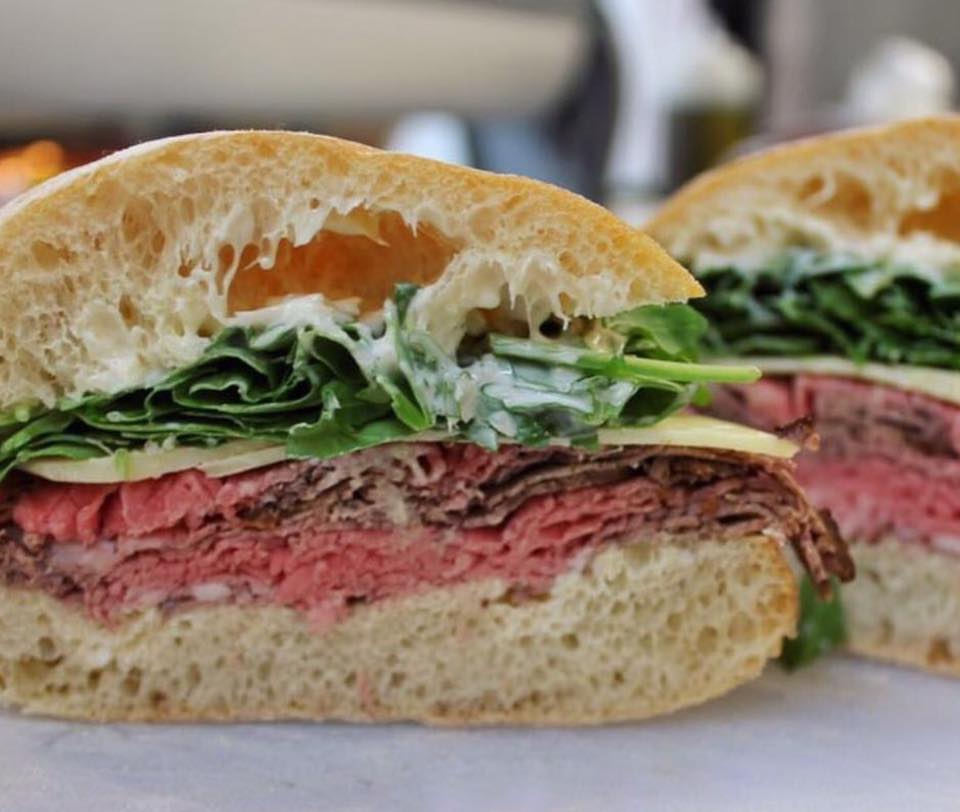 Siegel Bros. continues to be a family's best friend, offering daily Kids Lunch Boxes filled with healthy snacks and their favorite sandwich, kids meals that feature from scratch foods such as chicken tenders and mac and cheese, as well as Siegel Bros. signature
Meals On The Go
, a convenient, pre-ordered, priced per person selection of entrees and side dishes waiting for you at the end of the day.  As always, an extensive selection of Chef's seasonal and globally influenced
prepared foods
are featured.
Just across the way, customers have the added convenience of Siegel Bros. Wine & Spirits, a mecca for global, smaller production wine varietals personally curated by Jeremy, in addition to a trip to "Brown Town", the shop's popular bourbon and whiskey wall. Stop in for wine pairing suggestions and tastings.
Siegel Bros. is the Perfect Pairing of Food and Wine
Marketplace – 39 S Moger Ave, www.siegelbrosmarketplace.com
Wine & Spirits – 41 S Moger Ave, www.siegelbroswineandspirits.com
Mount Kisco, NY 10549
This press release was provided to IntoxiKate.
Photos courtesy of Siegel Bros.