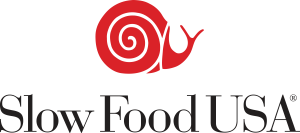 Slow Food USA + Chefs' Alliance Fundraiser
Monday, April 23rd, 2018 at 6:30 p.m.
Zwilling Cooking Studio: 270 Marble Ave, Pleasantville, NY 10570
$150 per person.* Space is limited.
This year, the vegetable will not only be the star of the plate, but sustainability will continue to be at the crux of cooking, now trickling down to the consumer kitchen. It's all about Slow Food. Hosted by IntoxiKate Kate Schlientz, local food writer and radio host, the event features a stimulating conversation about the Slow Food movement, as well as an exclusive cooking class by two of Westchester's top chefs: Chef Jay Lippin of Crabtree's Kittle House Restaurant & Inn (Chappaqua, NY) and Chef Bernard Janssen of Zwilling Cooking Studio (Pleasantville, NY). The conversation comes full circle with the addition of Mimi Edelman, owner of I & Me Farms (Bedford, NY) and Ark of Taste member, who sheds light on the local farmer's perspective. Our evening continues as we sit down for a three-course fine dining meal featuring ingredients sourced from the area.
*All proceeds from the event benefit Slow Food USA, Chefs' Alliance, and Ark of Taste.
Simply visit the Zwilling Cooking Studio calendar page via the button below, click on the January 29th event, and register for this event, featuring two of the top chefs in Westchester!
— featuring —
Executive Chef
Jay Lippin
Crabtree's Kittle House
Restaurant and Inn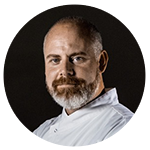 Executive Chef Bernard Janssen
Zwilling Cooking Studio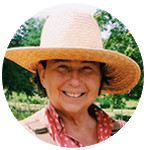 Mimi Edelman
I & Me Farms in Bedford Hills, NY
Ark of Taste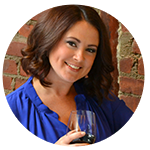 "IntoxiKate"
Kate Schlientz
Local Food Writer +
Radio Host
Our evening begins with an assortment of local cheese and light hor d'oeuvres prepared by Executive Chefs Jay Lippin and Bernard Janssen, followed by a brief panel discussion about the goals and initiatives of Slow Food and the Chefs' Alliance at the local level. Our group will then break into groups to help prepare our dinner (see menu below), before the dining and discussions continue.
*All proceeds from the event benefit Slow Food USA, Chefs' Alliance, and Ark of Taste.
MENU
Arrival:
Local Raw Milk (Rascal) & Assorted (Victoria) Cheeses, Salumi and Light Hor d'oeuvres
Served with various New York State Hard Ciders
Featuring cheeses donated by Collin McGrath of McGrath Cheese Company, Hudson, N.Y.
Orchard Hill Cider Mill, New Hampton, N.Y. – Karl duHoffmann
Appetizer:
Anson Mills Creamy Sea Island White Flint Grits with Hudson Valley Caponata
(Aunt Molly Ground Cherries and pickled nasturtium berries)
Entrée:
Pan-Roasted Beaverkill Trout Hatchery Rainbow Trout with Organic Kabocha Squash Puree, Roasted Jerusalem Artichokes with Yuzu-Lovage sauce
Featuring donations by Beaverkill Trout Hatchery, Livingston Manor, N.Y. and Baldor Produce Company
Dessert:
Aunt Molly Ground Cherry Clafoutis with Longford's Mascarpone Gelato
Simply visit the Zwilling Cooking Studio calendar page via the button below, click on the January 29th event, and register for this event, featuring two of the top chefs in Westchester!
About Slow Food USA
Welcome to the table! We inspire individuals and communities to change the world through food that is good, clean and fair for all. As the Slow Food movement grows, we stay true to these core values for all:
GOOD
Believe that delicious nutrition is a right for everyday life
Cultivate joyful connections to community and place
Advocate for diversity in ecosystems and societies
CLEAN
Protect natural resources for future generations
Help people and the environment depend on each other
Promote food that is local, seasonal, and sustainably grown
FAIR
Build local cooperation and global collaboration while respecting all laws
Require no prerequisite or credential for participation
Fight for dignity of labor from field to fork
Slow Food USA is part of the global Slow Food movement creating dramatic change in more than 160 countries. In the US, there are more than 150 local chapters and 6,000 members. Join us to connect the pleasures of the table with a commitment to the communities, cultures, knowledge, and environment that make this pleasure possible. To learn more, visit slowfoodusa.org.
About the Chefs' Alliance
The Slow Food Chefs' Alliance is a network uniting chefs around the world who are committed to defending and celebrating biodiversity, food traditions, local cultures, and artisanal food producers. Chefs have a fundamental role to play in safeguarding the biological and cultural diversity of our food. They interpret the histories and ecosystems of their regions with skill and creativity, supporting local producers while awakening eaters to the role we all play as custodians of biodiversity. The first campaign of the Chefs' Alliance is Menu for Change: Cook Up a Better Future with Meatless Monday. To learn more, visit slowfoodusa.org/chefs-alliance.
About the Ark of Taste
The Ark of Taste is a living catalog of delicious and distinctive foods facing extinction. By identifying and championing these foods we keep them in production and on our plates. Since 1996, more than 3,500 products from over 150 countries have been added to the International Ark of Taste. Over 200 of these foods are from the USA, and we are always seeking more edible treasures to include. The Ark of Taste is a tool for farmers, ranchers, fishers, chefs, grocers, educators and consumers to seek out and celebrate our country's diverse biological, cultural and culinary heritage. To learn more, visit slowfoodusa.org/ark-of-taste-in-the-usa.
Support Slow Food USA
Sponsored by