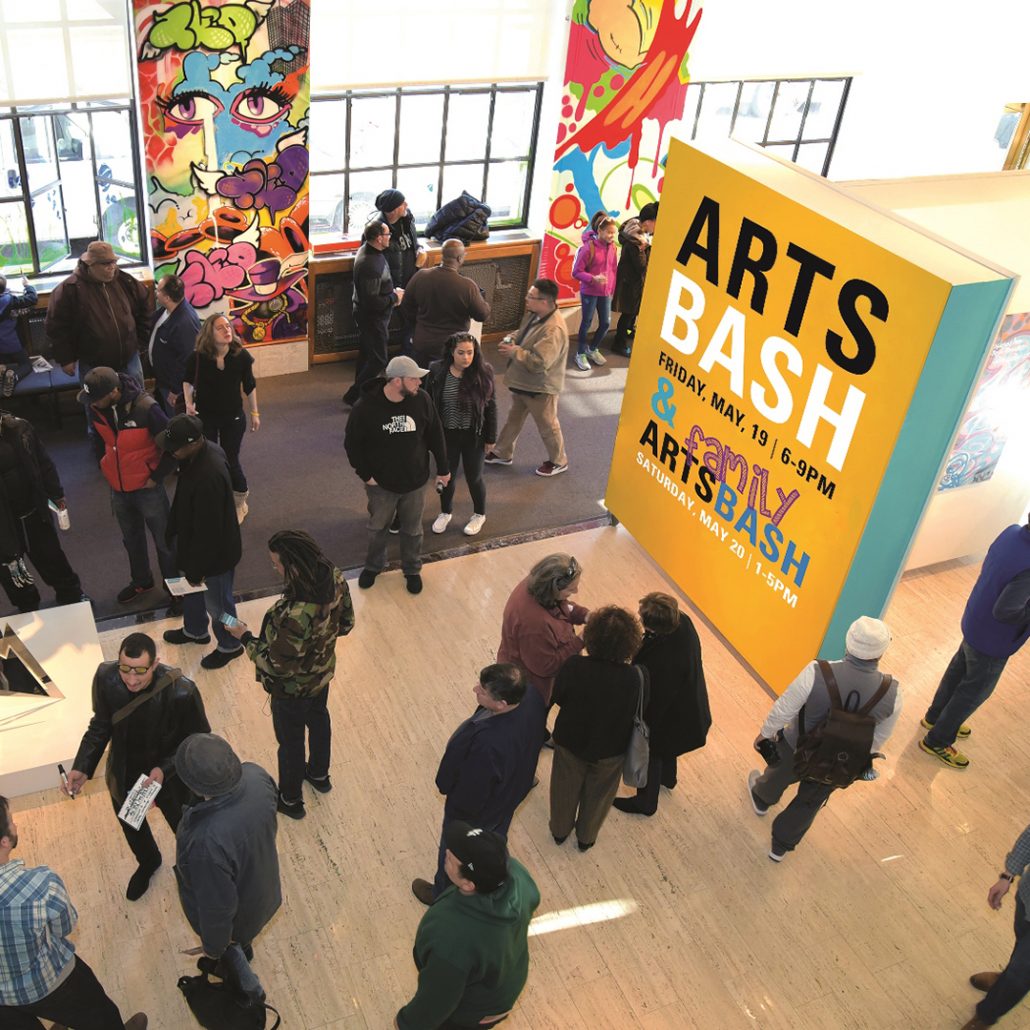 Arts Bash
6:00-9:00 p.m. at ArtsWestchester
The party circles around the gallery's newest exhibit, "From the Streets: An Exhibition of Urban Art," displaying graffiti murals, photography, sculptures and mixed media street art. The Friday party is open to the public and will feature food and beverages from more than 25 local restaurants, including Baked by Susan, Coffee Labs Roasters, License2Grill, Cafe of Love, Crabtree's Kittle House, and Meritage Restaurant.  You will also have the opportunity to hobnob with this year's participating artists in their open studios throughout ArtsWestchester's historic downtown White Plains building.
Tickets: $75, available online at artsw.org/artsbash or at the door Friday

All About Eggs Cooking Class with Bella Cucina Maria
11:00 a.m.-1:30 p.m. at Hilltop Hanover Farm
Join Bella Cucina Maria at Hilltop Hanover Farm for an egg-cellent egg class. You will learn the fine (and easy!) art of poaching and hard boiling eggs. You will also use some of the freshly harvested greens to make a delicious frittata and strata.
Tickets: $40,  hilltophanoverfarm.org
Family ArtsBash
1:00-5:00 p.m. at ArtsWestchester
The day after the ArtsBash party, families and children of all ages are encouraged to participate in a day of fun at Family ArtsBash. Kids can partake in a variety of hands-on art activities and artist-led workshops. Activities include a chocolate art-making activity, drumming circles, clay and felt making workshops, spin art and more.
Tickets: Suggested family donation of $10. For more information, visit artsw.org/artsbash.

Burgers + Brews Event
2:00 to 4:00 p.m.
Gear up for Memorial Day weekend with the Burgers + Brews event at Siegel Bros. Marketplace in Mount Kisco. The brothers are teaming up with another family-owned and operated local favorite—Yonkers Brewing Co.—to bring you a pairing perfect for the upcoming BBQ season and American Craft Beer Week! Yonkers Brewing Co. will be sampling their flagship beers 914 Vienna Lager and Hop Runner India Pale Ale (plus maybe one specialty brew!). Go for a taste! The menu includes:
SBM Cheeseburger paired with Yonkers '914 Vienna Lager'
In-house ground beef pattie with thinly cheddar cheese, sliced pickles, chopped onion, ketchup and Dijon mustard.
Moroccan Lamb Burger paired with Yonkers 'Hop Runner IPA'
In-house ground lamb, Moroccan spices, feta cheese, charred frisee and curried tomato jam.
Chef Dave is also going to make his amazing beer braised jumbo shrimp cocktail using Yonkers 'Hop Runner IPA'.