On one of the last beautiful warm days of fall, I met Chef Mogan Anthony (The Village Social, Mount Kisco) at Hilltop Hanover Farm in Yorktown Heights. Chef Anthony invited me to take a tour of the grounds with head farmers Brett Alcaro and Mike Fedison, and with an opportunity to see the farm to table movement in action firsthand, I couldn't say no.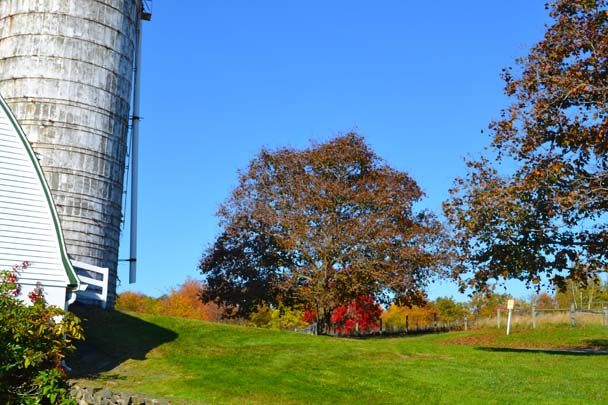 Village Social doesn't claim to be locally sourced, or a farm to table eatery, but spend just a few minutes with the chef and you'll see he deeply cares about the ingredients he's using. While he prefers to use locally sourced ingredients, he admits his goal is to use the best ingredients possible, and in some cases, you can't find that in the Hudson Valley. But this time, we're a go…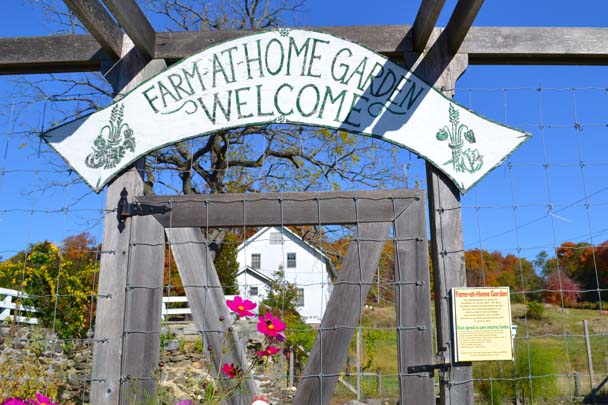 Hilltop Hanover Farm and Environmental Center is a working crop farm dedicated to teaching the community and other farmers about healthy and sustainable food production. Dating back to the 1600s, the former dairy farm is using some of the latest techniques—rainwater harvesting, organic composting, and green-roof technology—to produce the highest quality ingredients. The produce is sold at their farm stand, U-Pick and CSA programs, but also to local restaurants like Village Social. (Also on the list? Sweet Grass Grill, Tomatillo and Birdsall House.)
The visit to the farm was nothing short of an incredible #foodie experience. It was not only interesting to see the ingredients literally growing out of the ground, but I was also captivated by the techniques Alcaro, Fedison and the other farmers use to maintain the plants and soil. Also interesting? To watch Chef Anthony and the farmers interact—to see the chef's face light up with inspiration over a certain carrot or beet. To see the passion in the farmers' eyes as they talk about their current harvest.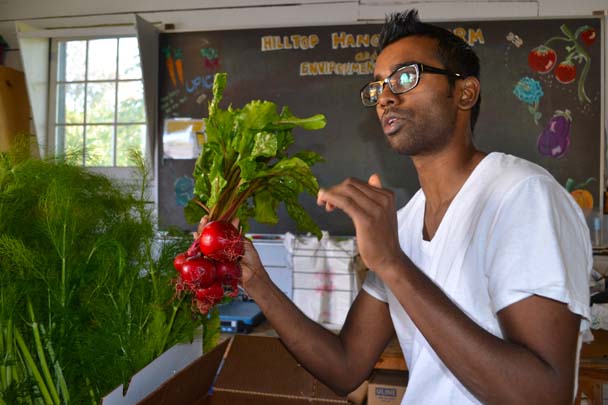 This collaboration—a discussion of not only what's there for the pickin' but what's also to come—are things we all take for granted when our meal hits the table. It's the story that loses out to our appetite. Sure, we acknowledge (and taste!) those items noted on the menu that are locally sourced, but it's the hands deep in the soil we lose sight of. The research, the work, the time that goes into making food grow.
And, now, it's something I can never take for granted.
In the morning, kale was picked. A few short hours later, I'm in the kitchen of Village Social with Chef Anthony, watching as he washes and cuts them down. And shortly after that, I'm enjoying one of the best kale salads I've ever eaten.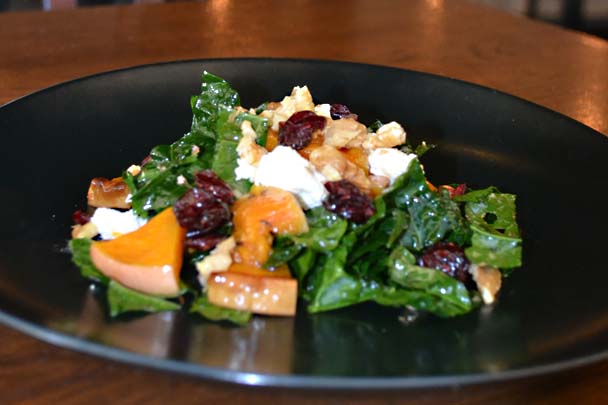 The food travels, but so does that passion. From farm to chef to foodie. And it tastes amazing.
Don't lose that story.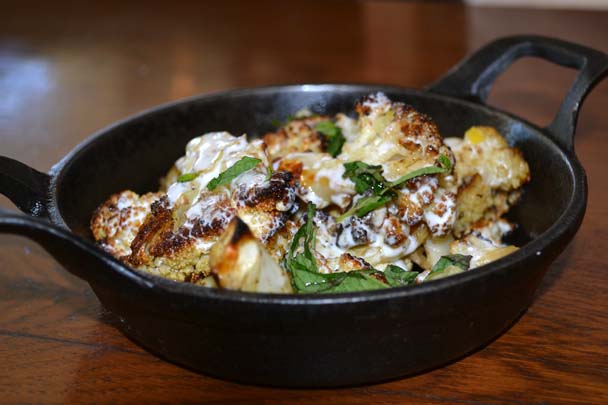 {IntoxiKate Tip!}
Skip the grocery store this Saturday and get inspired by farm fresh ingredients. Visit Hilltop Hanover Farm for their U-Pick program. Bring some of those reusable shopping bags, venture into the garden, and hand pick some the vegetables of your choice. The U-Pick program runs Saturdays from 10 a.m. to 4 p.m., but make sure to check the website before visiting. (Alcaro mentioned they HOPE to keep the U-Pick program running until Thanksgiving.)