If you're anything like me, you may suffer from what I call food envy. Symptoms include: stomach growling, mouth watering, and ho-humming about the leftovers you're eating tonight for dinner. I feel like it's becoming an epidemic—between all the blogs, Facebook statuses, Instagram photos and tweets, there's pictures of amazing food and events everywhere. (Seriously, Chef David Dibari? If I see one more picture of those amazing pizza pies, I'm going to become a DoughNation food stalker.)
All kidding aside, not everyone can be invited into the back of kitchens, get up close and personal with chefs and taste all the newest restaurants. Sorry, #foodienation—that doesn't sit well with me. IntoxiKate.com breaks all the boundaries.
I've got a cure for a little bit of your food envy…
"Farmer's Market Trip with Chef"
While there's plenty of opportunities to catch some really amazing Westchester food events, I'd like to bring a new one to your attention. Every Wednesday, the White Plains Farmer's Market sets up shop from 8 a.m. – 4 p.m. on Court St. between Martine Ave. and Main St. There are several vendors selling everything from fruits and vegetables to homemade lemonade to oysters to pickles.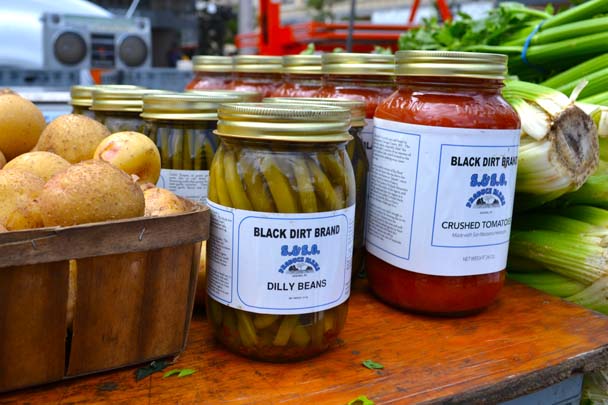 If you're feeling a little overwhelmed by the whirlwind of recipes that come to mind with the smells of fresh produce hanging in the air, you may want to head over to the lobby of the Ritz Carlton first. At 2 p.m., Executive Sous Chef Kennardo Holder will take foodies over to the market for an exclusive walk through of the vendors. This one-on-one experience is free and open to the public.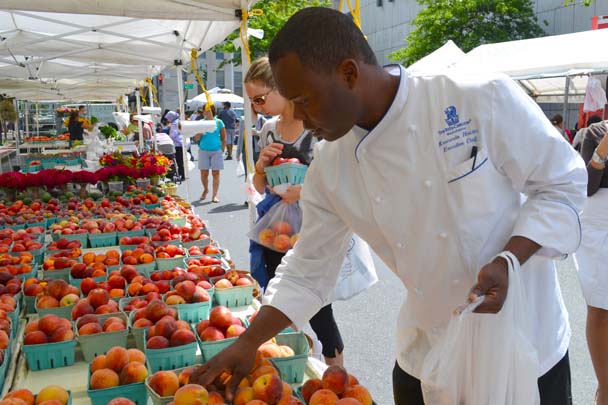 It's a great opportunity to not only learn about what chefs look for in local produce, but you can also pick up some recipes and cooking tips on what to do with your bounty when you get home. Check out the video below, where Chef Holder explains the best way to grill corn to a fellow foodie.
So what's Chef Holder making with his purchases? The chef picked up some corn and celery to make a corn bisque (giving quite a few tips on how to prepare the soup along the way). He also brought home a few peaches.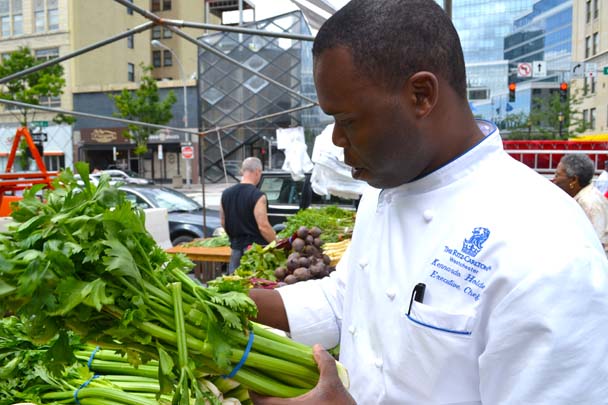 "This trip will help educate people on scouting out the freshest fruits and veggies while produce shopping," said Chef Holder. "We are here to provide guidance on what to buy and share endless farmer's market secrets."
The event will run every Wednesday until the last day of the market on November 20th.
{The Ritz-Carlton:  3 Renaissance Square, White Plains}