If you swing by Sam's of Gedney Way in White Plains this month, you may notice a little something different. The space the right of the restaurant has been transformed into an upscale, seasonal BBQ spot, with a menu provided by Great American BBQ Co. (traditionally a full service catering company).
The pop up restaurant, which is open for lunch and dinner every day until Nov.30th, offers Westchester a little nostalgia with the flavors of summer. All BBQ will be rubbed, smoked and slow roasted on site.
The fairly-priced menu offers everything from small bites to a full-fledged sampler platter. Try the BBQ shrimp "loco" taco—make sure to dip in the accompanying ranch sauce—for $9.95.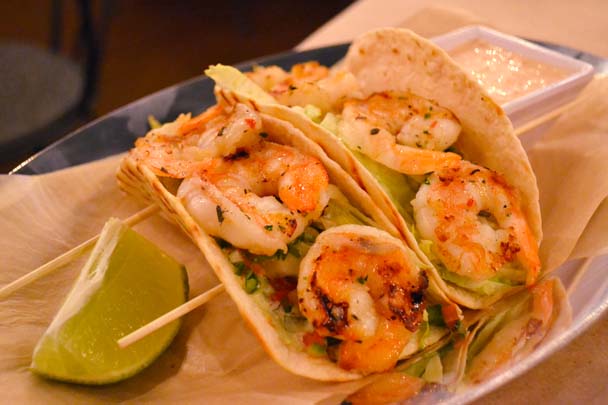 The entrées are served with corn pudding, baked beans and butter biscuits. The Texas "All-American" braised beef brisket ($17.95) filled the plate with layers of the vinegary meat.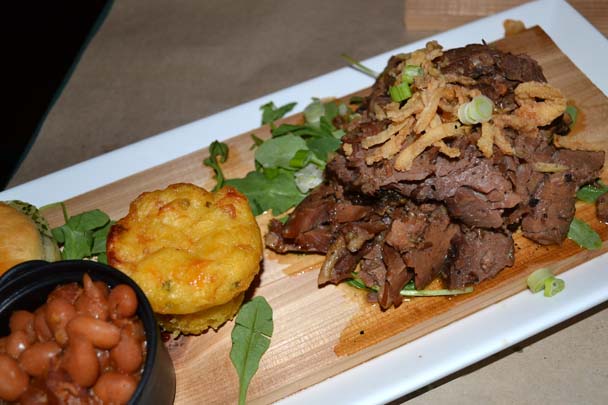 Opt for the "free bird"—a half chicken cooked with a rub and slathered with hickory barbecue sauce.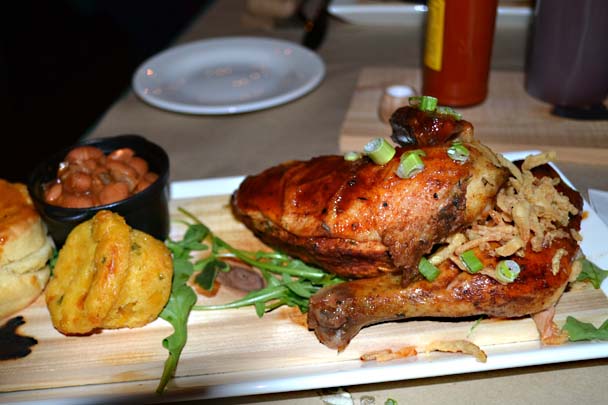 {Great American BBQ Co. Pop Up Restaurant: 54 Gedney Way, White Plains, thegreatamericanbbq.com}