For Bobby LeRose, it first started with a "Beef and a Half Sandwich"—a pound of thinly-sliced brisket piled high on a piece of white bread. He was with his father-in-law in Kansas City, experiencing his first taste of Gates Bar-B-Q, and his whole concept of barbecue changed. He became "crazy obsessed."
Fast forward twenty years later.
LeRose is the owner of Bobby Q's Pit Stop in Greenwich, CT—where you can get his coveted menu options to go—and Bobby Q's Cue & Co. in Norwalk, CT, where you'll want to hang for a while. Here it is very clear that, In addition to barbecue, LeRose is also "music obsessed."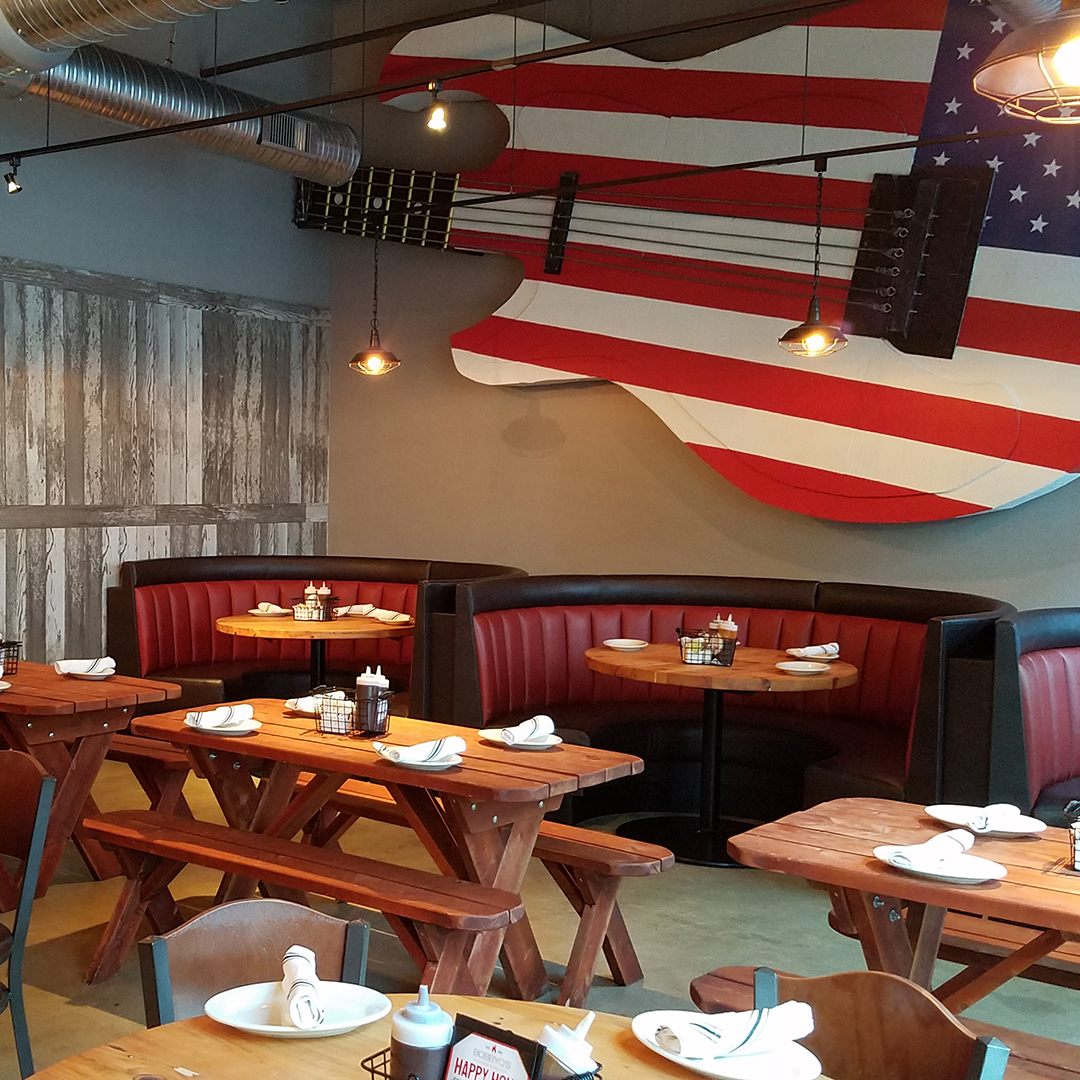 Vibrant Beale Street Music Festival posters greet you in every direction of the restaurant—a welcome reprieve to the traditional BBQ and blues pairing that's gotten a bit overplayed. A piece of Connecticut history also adorns the wall; the giant guitar you see used to be a float in a local charity parade.
Side note: LeRose handpicks every song programmed to play at the restaurant—a combination of traditional blues, New Orleans funk, bluegrass, and rock and roll—to provide his own personal touch on the atmosphere.
And while the ambiance is wonderfully unexpected, what you're really thinking is… When are you getting to the barbecue? Buckle up, my friends, because it's about to get saucy.
To LeRose, the geography behind barbecue is a little overrated, especially now, because "you can get great barbecue everywhere." But what drew him to Kansas City was the melting pot of the proteins—brisket, pork, and chicken are all readily available and done well. With his restaurant-grade smoker and hickory wood, he's making authentic barbecue with his own flavors on a variety of proteins, following tried and true methods barbecue masters have been doing for years.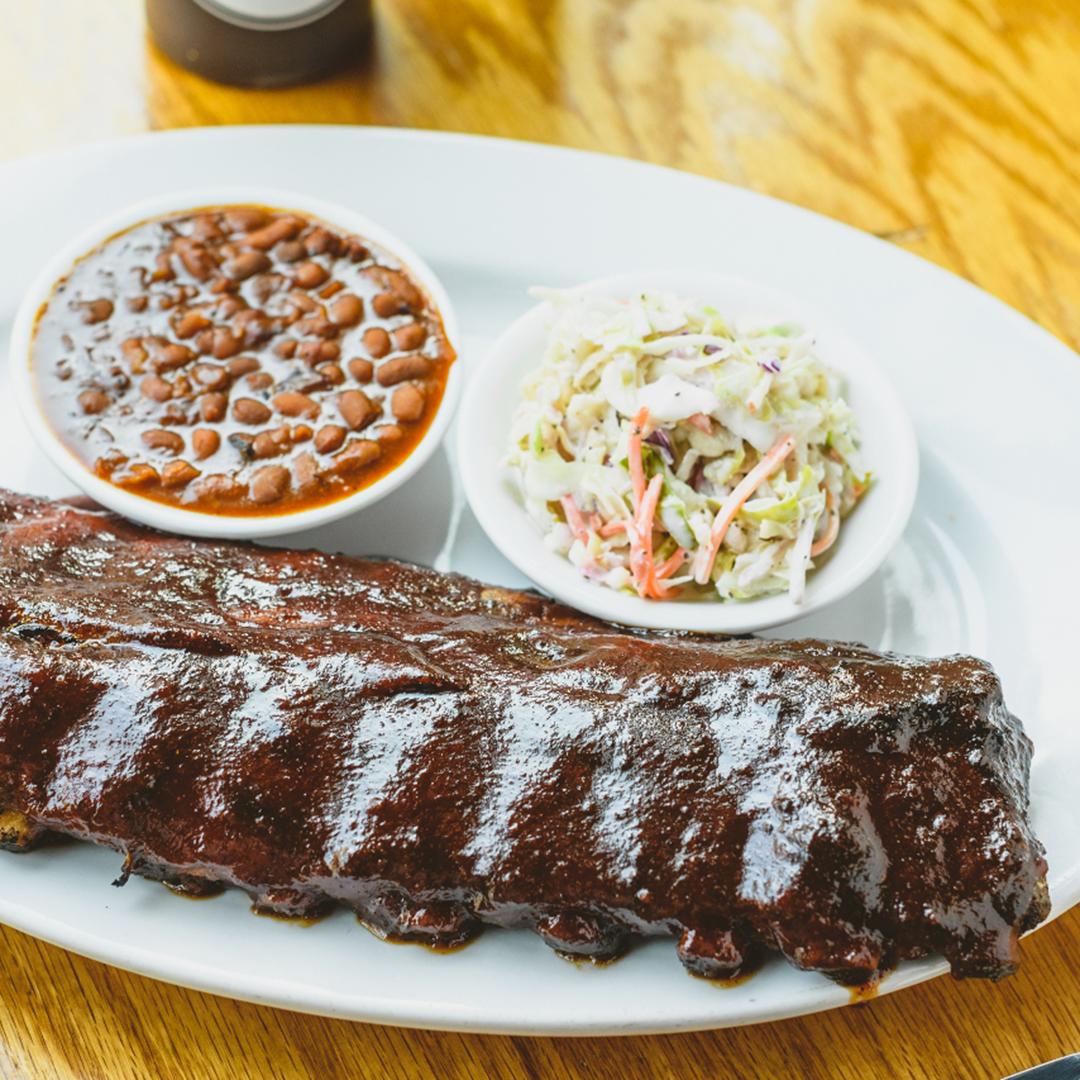 Two different kinds of ribs are available—the St. Louis variety are smoked and have a dry rub, whereas the Baby Backs are marinated, slow-cooked, grilled, and sauced. Beef Brisket, Beef Burnt Ends, Pulled Pork, Pork Sausage, and Half Chicken all receive LeRose's award-winning barbecue treatment (Gluten-free followers rejoice—all of his sauces follow into that category!). You can order all a la carte, in popular combos, or (if you're feeding the family or dining with friends) get a taste of everything with the table platters.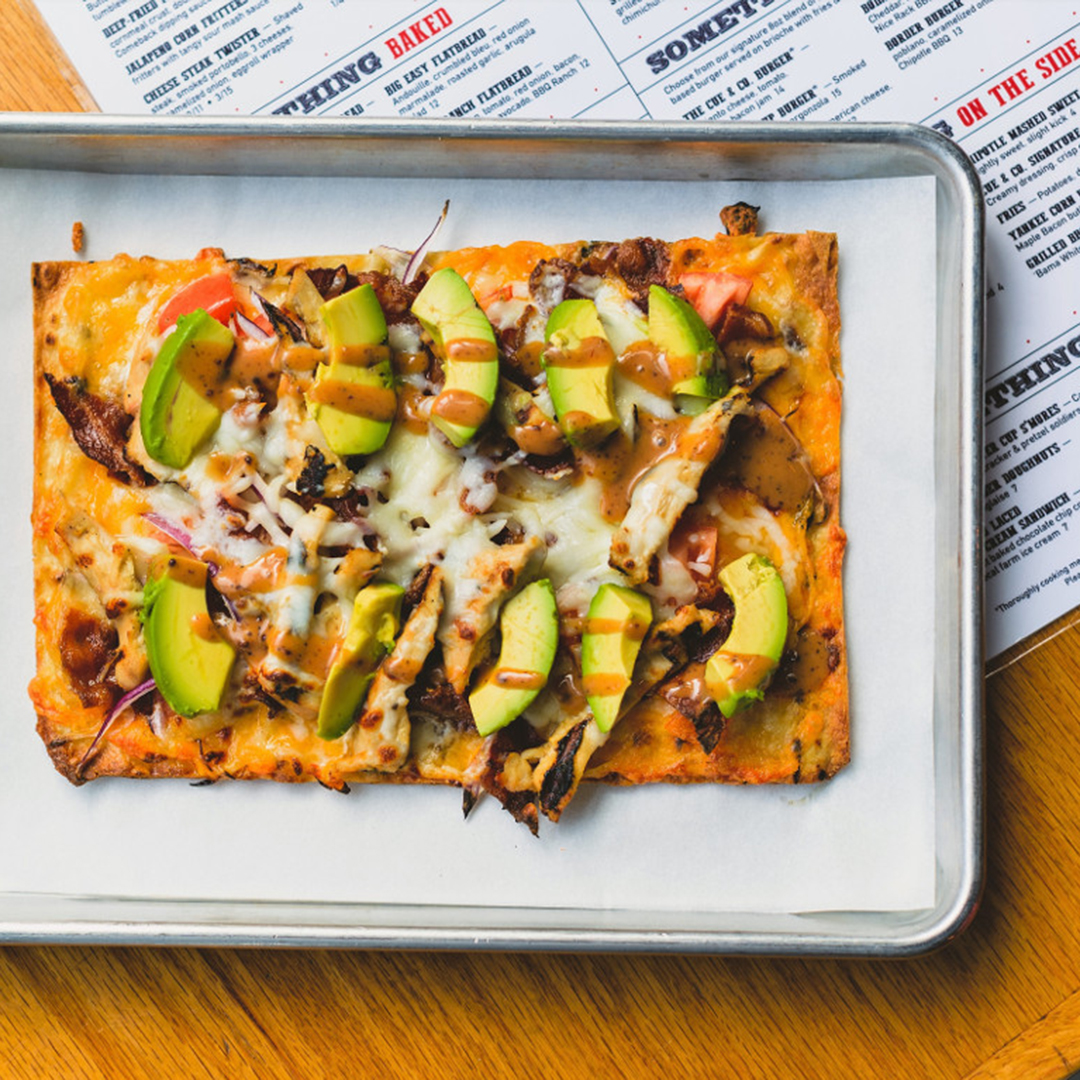 Bobby Q's also serves up other items to nosh on—the Classic BBQ Nachos, Deep-Fried Pickle Chips, and Jalapeño Stingers, you can't help but be tempted by his innovative twist on flatbreads. Pulled pork, fried green tomatoes, pimiento cheese, pickled onions, and jalapeños adorn the Taste of Charleston. While the Idaho Dream was made for carb-lovers, with mashed potatoes, cheddar, jack, bacon, scallions, and sour cream.
Fork This with IntoxiKate: Bobby LeRose's Chats about his love for barbecue and music.
Bobby Q's Cue & Co.
11 Merwin Street
Norwalk, Connecticut 06850
203-831-0354
www.bobbyqsrestaurant.com
Photos courtesy of  Bobby Q's Cue & Co