Let's go orange! For the third year, I am teaming up with Feeding Westchester and area restaurants to "Go Orange" for Hunger Action Month this September. The goal? To raise awareness about the 1 in 5 people in Westchester County are food insecure and educate the community about ways they can help support the county's leading nonprofit hunger-relief organization.
Starting September 1st, over 50 restaurants from Yonkers to Katonah to Port Chester will participate in "IntoxiKate's Eating for Orange." Foodies can feast on a range of orange-inspired dishes whipped up by our area's top chefs—from seasonal staples, to gluten-free and vegetarian options, in both sweet and savory categories. (Fatt Root's Dan Dan Noodles pictured above.)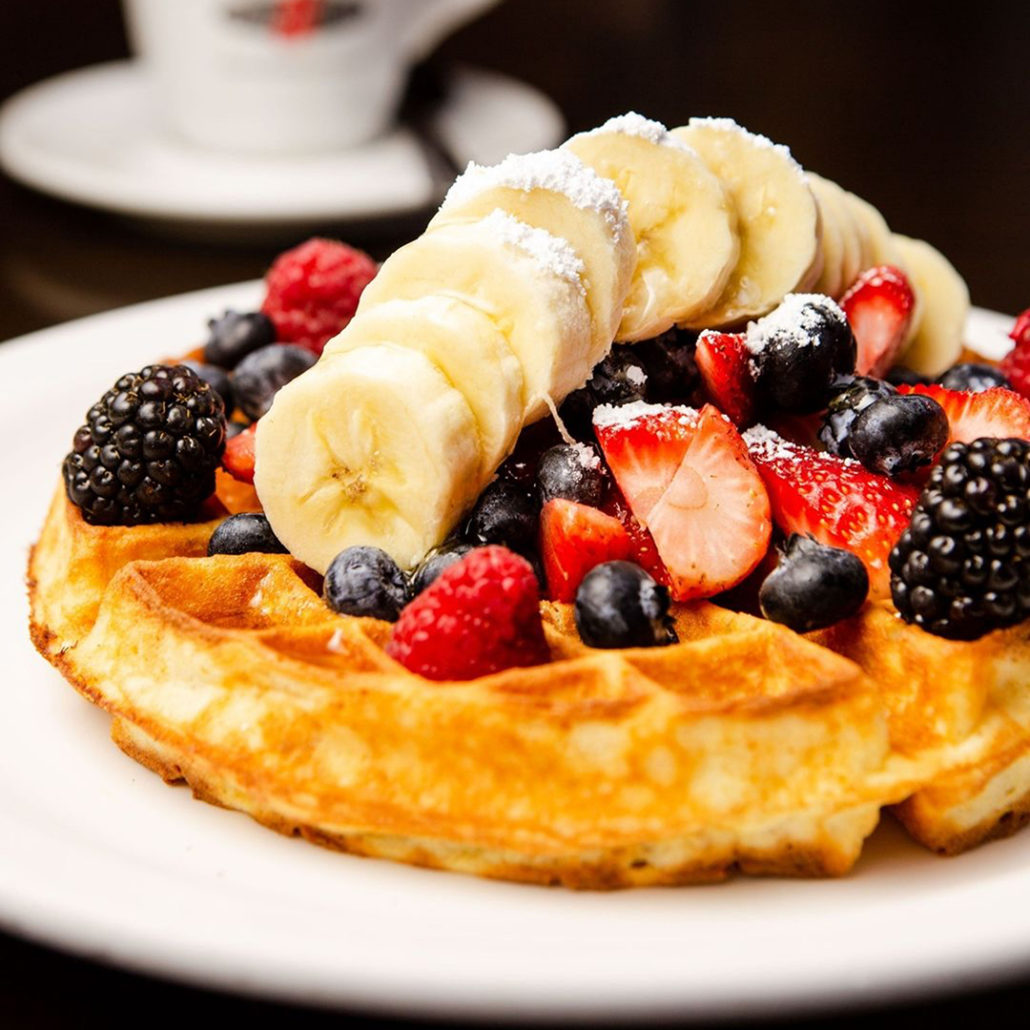 City Limits Diner's Orange Lemon Waffle (White Plains)
Those hungry to help are asked to visit participating restaurants, try the orange-themed dishes, and help spread awareness by sharing their experience on social media using the following hashtags: #eatingfororange #intoxikate #feedingwestchester #hungeractionmonth  
For every post tagged, Schlientz will donate $1 to the organization, up to $500.
For a list of participating restaurants and dishes, please visit: intoxikate.com/eatingfororange