I am extremely humbled to be joining a panel of incredible women Thursday, January 30th at 6:30 PM for the Dynamic Women of Westchester event, hosted by Lord & Taylor in Scarsdale, NY.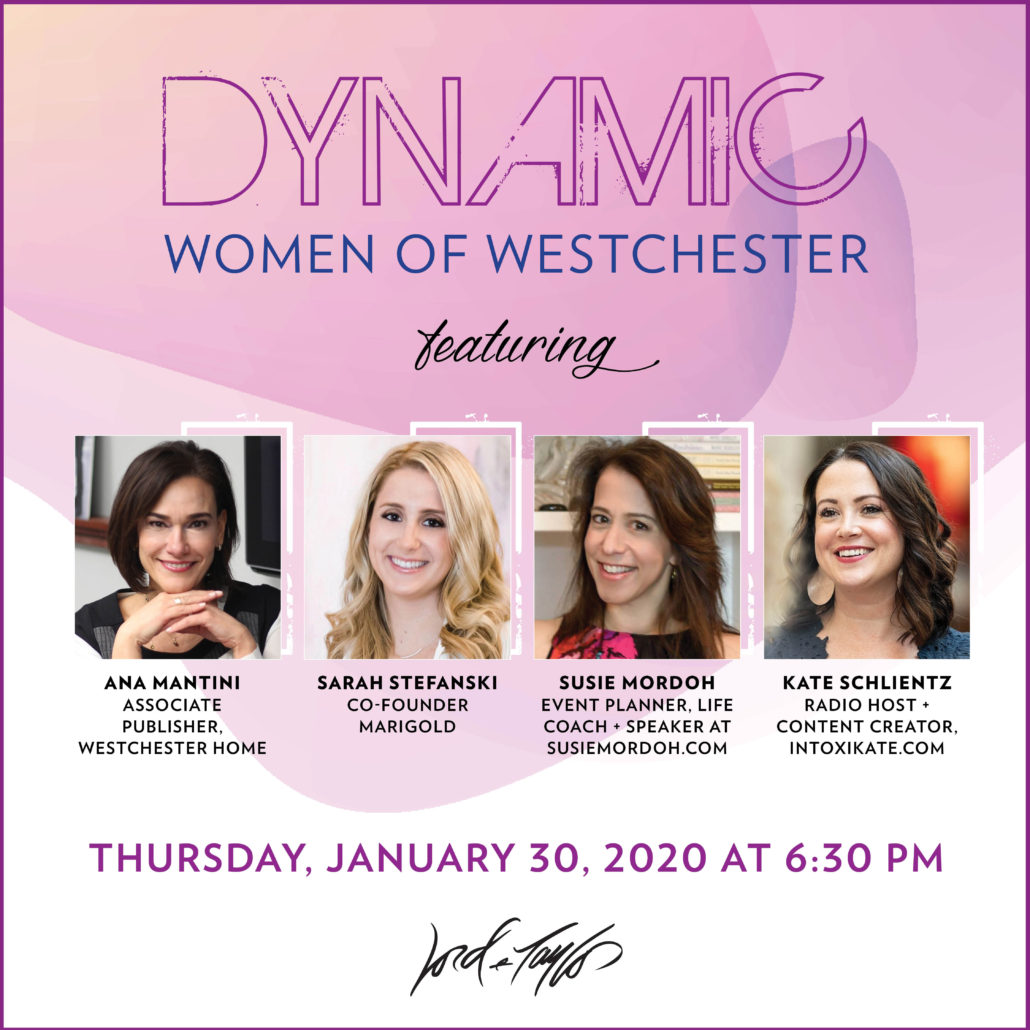 Alongside some of my favorite people—Ana Mantini, Associate Publisher of Westchester Home; Sarah Stefanski, Co-Founder of the Marigold App; and Susie Mordoh, Event Planner, Life Coach + Speaker at Susiemordoh.com—we will offer career advice and personal experience through a Q+A panel.
The event also includes a "What to Wear to Work" fashion show showcasing styles such as business formal, business professional, business casual, and casual. There will be light bites, refreshments, music, enter-to-wins and so much more!
Hope to see you there!
Lord & Taylor: 750 White Plains Rd, Scarsdale, NY