WMCHealth's Master Chefs of the Hudson Valley Dinner Returns to the CIA
Seven Master Chefs from across the Hudson Valley will prepare a culinary masterpiece using locally sourced ingredients on September 28 when Westchester Medical Center Health Network (WMCHealth) presents its third annual dinner and wine pairing event at the Culinary Institute of America in Hyde Park.
Each year the event grows in popularity as more and more people discover this delightful evening where renowned chefs prepare a magnificent meal featuring world-class wines and a multi-course farm to table menu. Proceeds from the event will go to support WMCHealth Network's 10 hospitals in the Hudson Valley.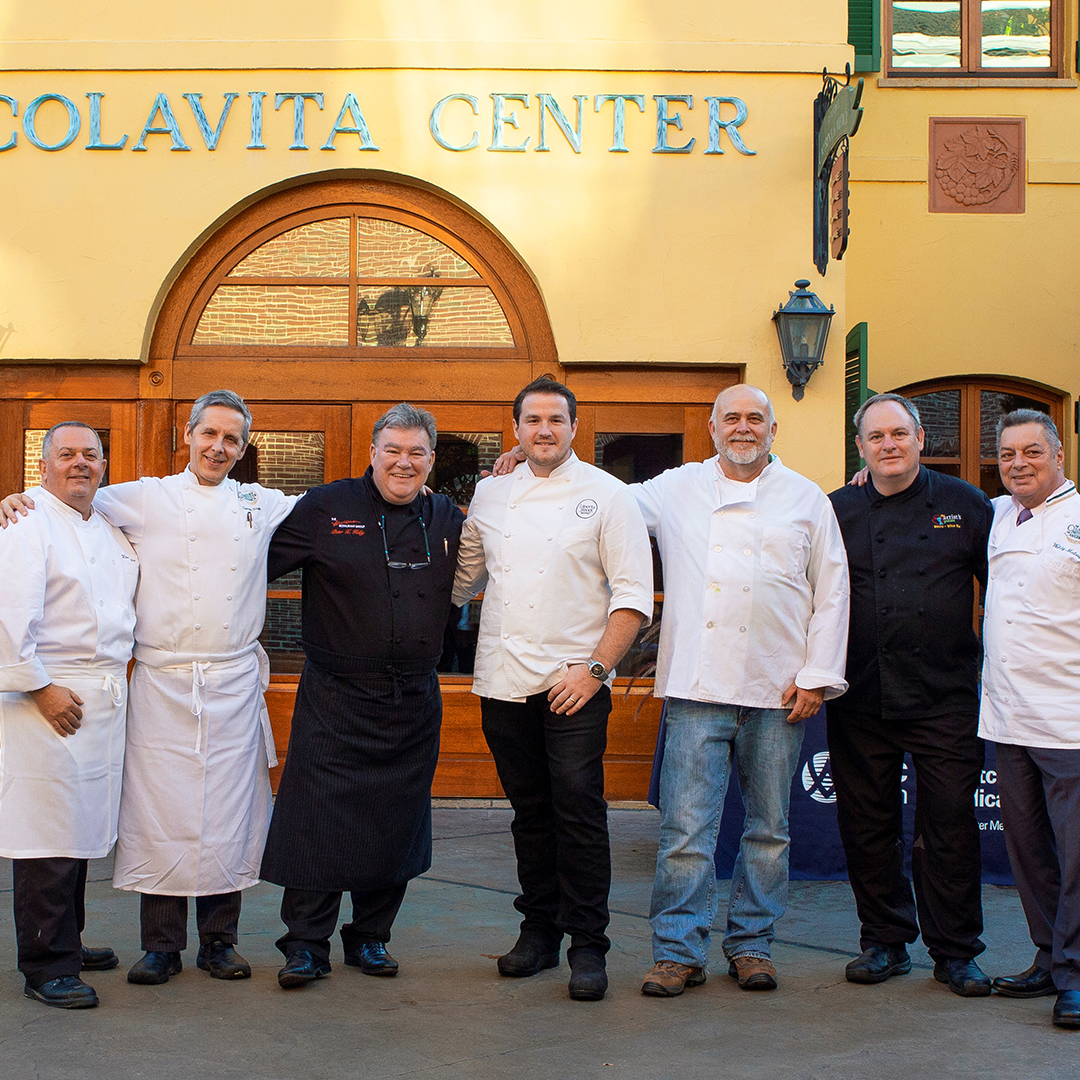 Chef Peter Kelly of X20 Xaviars on the Hudson and Waldy Malouf of the Culinary Institute of America are leading this year's roster of talented chefs, which include:
Chef Jim Ely of The Riverview Restaurant in Cold Spring

Chef Ron Gallo, Chef de Cuisine at The Inn at Pound Ridge by Jean-Georges;

Chef Michael Kelly, owner and Chef Liberty Street Bistro in Newburgh

Chef Edward Kowalski, owner of Lola's Café and Catering in Poughkeepsie and New Paltz,

Chef Rich Parente, owner of The Clock Tower Grill in Brewster;

Chef Sean Kahlenberg, Chef Instructor and Lecturer at the Culinary Institute of America;

Wines by Shamrock Wines and Liquors
Cocktail Reception: Featuring local purveyors: Hudson Valley Sausage Company; Hudson Valley Brewery; Second Mouse Cheese Shop; Hudson Valley Foie Gras and Mario's Brick Oven Breads.
Dinner will be served at Ristorante Caterina de' Medici at the Culinary Institute of America, 1946 Campus Drive, Hyde Park, NY. Cocktail reception, 6 p.m.; Dinner and Wine Pairing, 7 p.m.
Tickets are $250 per person. Visit WestchesterMedicalCenter.com/masterchefs.
About Westchester Medical Center Health Network
The Westchester Medical Center Health Network (WMCHealth) is a 1,700-bed healthcare system headquartered in Valhalla, New York, with 10 hospitals on eight campuses spanning 6,200 square miles of the Hudson Valley. WMCHealth employs more than 12,000 people and has nearly 3,000 attending physicians. From Level 1, Level 2 and
Pediatric Trauma Centers, the region's only acute care children's hospital, an academic medical center, several community hospitals, dozens of specialized institutes and centers, skilled nursing, assisted living facilities, homecare services and one of the largest mental health systems in New York State, today WMCHealth is the pre-eminent provider of integrated healthcare in the Hudson Valley. For more information about WMCHealth, visit WMCHealth.org.
This press release was supplied to IntoxiKate.com.