Like all great stories, this one starts with a cocktail.
As I sit down at the bar at Bar Sugo, the bartender takes a break from squeezing fresh limes to ask me what I'd like to drink. I briefly peruse the cocktail list, eyeing the list of contenders, before I select "My Grandfather's Watch"—a concoction of Tito's Vodka, St. George Green Chile Vodka, grapefruit liqueur, and that freshly squeezed lime juice. He quickly wipes the remnants of citrus pulp off his hands before whipping up a killer cocktail I down a little too easily.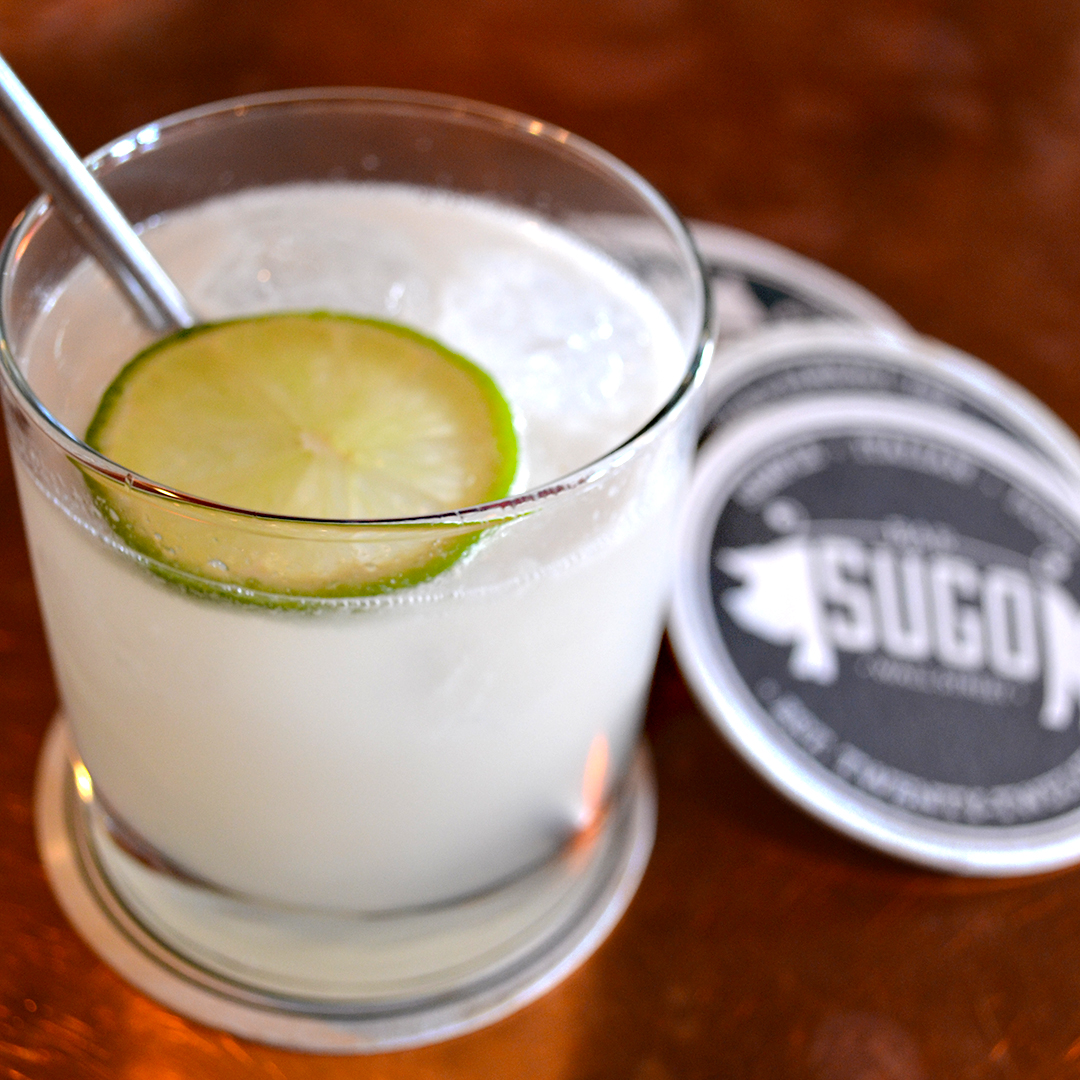 With one drink in and another on its way, it's time to balance the belly with a little food. Bar Sugo describes its cuisine as "simple Italian fare," but I know chef/owner Adam Roytman a little too well to know this meal is going to be anything but "simple." With restaurants like Walrus & Carpenter and Rothbard's on his resumé, Roytman is known for quality ingredients crafted into flavorful dishes. Bar Sugo is no different.
Menu offerings range from the cured meats and cheeses, meatballs (yes, there's multiple varieties!), small plates, pasta, and brick oven pizza. Although the deliciousness wafting from the brick oven was certainly intoxicating, I opted to start with a handmade pasta because, let's face it, who can resist when it's rolled fresh on site? From spaghetti to bucatini, lumache to cavatelli, you can pick your "poison" with offerings changing seasonally.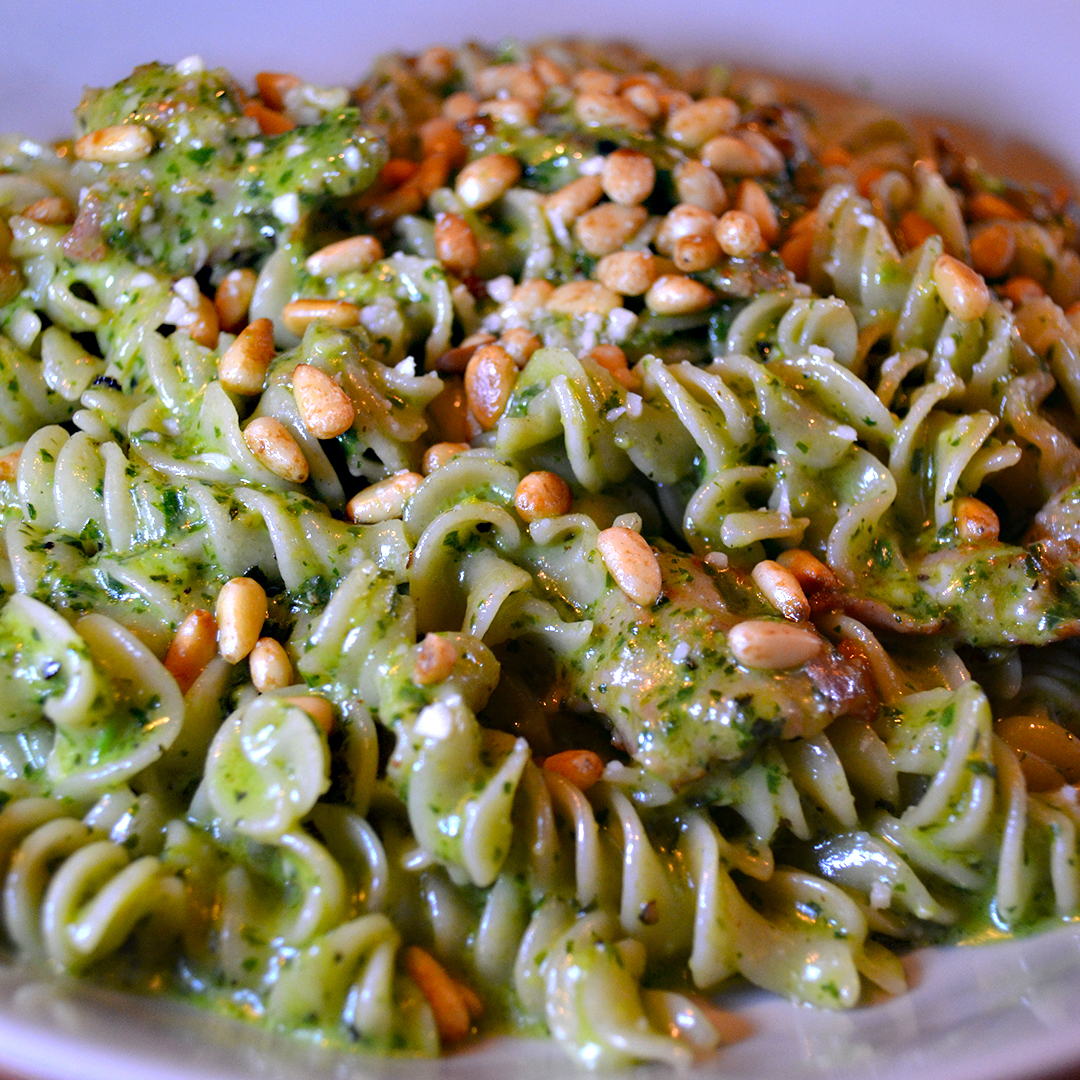 I narrowed it down to the rotini in pesto. I know what you're thinking—simple. But the same time and thought dedicated to squeezing those fresh limes is a directive from the kitchen—ingredients combine in ways that present their truest flavor. The toasted pine nuts tossed in with the pasta and pesto enhanced the dish with a nuttiness and crunch that left me speechless. (Yes, that doesn't happen often!)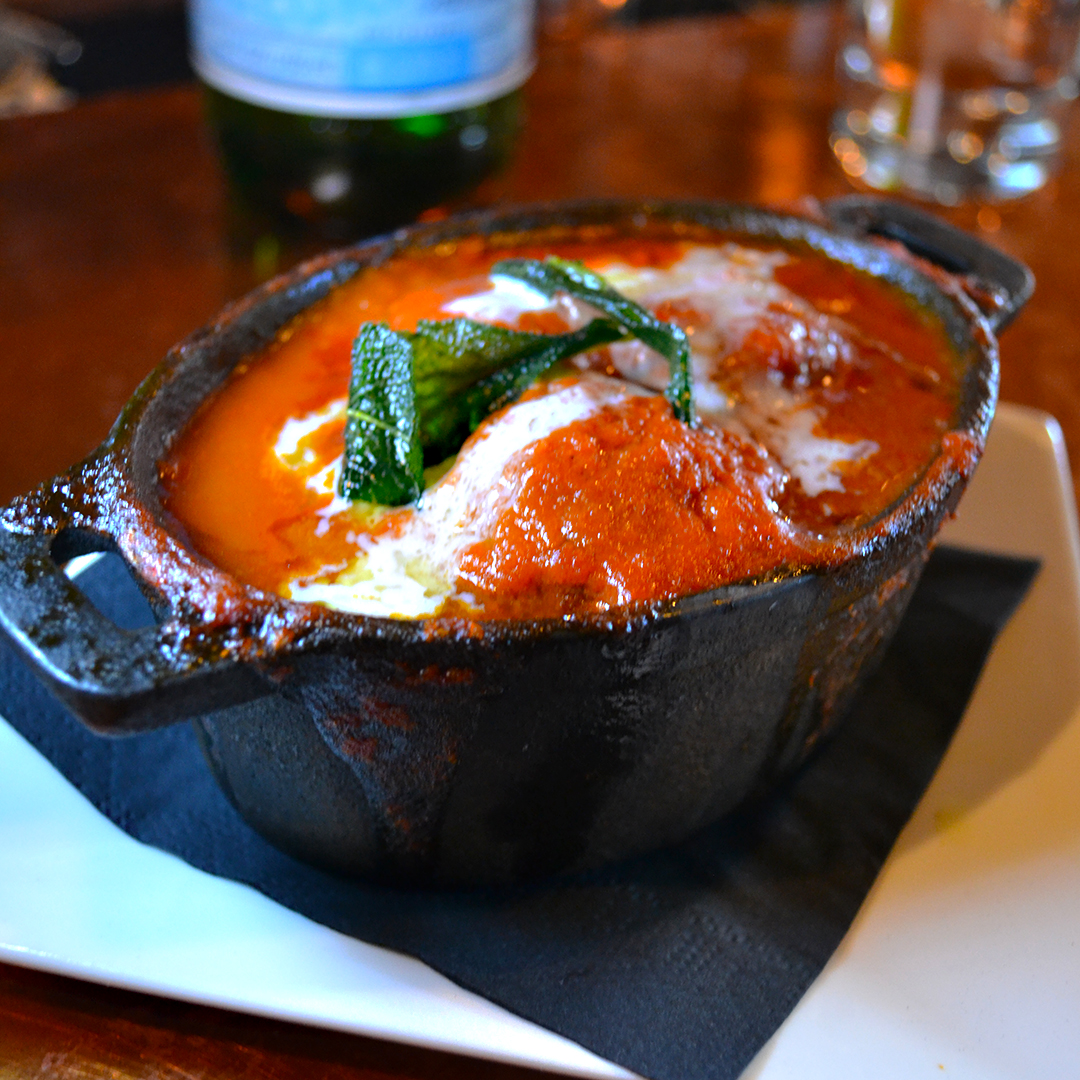 Another can't miss item Bar Sugo is known for? The meatballs. My selection, Sugo's, which included a beef, veal, and pork meatball, arrived in a small cast iron vessel with sauce and fresh, melted mozzarella with a crispy sage leaf on top.
As I finished my meal on an early Wednesday evening, the nightlife started to trickle in, making their way to the bar. Previously absorbed in my food, I looked around, realizing tables were full with guests like me—scraping the last bits of sauce out of empty dishes. With the menu, craft cocktails, and a robust wine list, it's hard not to see how this combination creates a winning dinner and bar scene.
Simple, but not so simple.
{Bar Sugo: 102 Wall Street, Norwalk, CT, 203-956-7134, barsugo.com}