Cranberries always remind me of the holiday season—I bake acorn squash stuffed with cranberries and apples for Thanksgiving; Prosecco with Candied Cranberries for Christmas; and this amazing Pinterest-pinned Baked Goat Cheese Roasted Cranberry appetizer for holiday cocktail parties. These ruby red fruit are also fantastic superfoods, boasting a whole host of health benefits.
That's why I am a fan of Paradise Meadow Cooking & Baking Cranberries. Newly release to the market, these dried cranberries are prepared with those holiday recipes in mind, allowing them to withstand cooking high temperatures. They are available in two varieties—Julienne and Whole—for a bigger, bolder cranberry flavor.
I can't wait to try this healthy Butternut Squash and Cranberry Borlotti Risotto recipe, featuring some seasonal flavors that are perfect for every day and every special occasion in between.

Butternut Squash and Cranberry Borlotti Risotto Recipe
INGREDIENTS:
5 cups Butternut Squash, diced
2 ½ cups Arborio Rice
8 cups Vegetable or Chicken Broth
1 small-medium Onion, finely chopped
3 cups Borlotti Beans
Salt and Pepper, to taste
Dash Nutmeg, optional
2 cups Paradise Meadow Cooking & Baking Julienne Cranberries
Grated Pecorino Cheese, optional garnish
Basil or Parsley, optional garnish
DIRECTIONS:
1.       Coat a large pot with olive oil.
2.     Add chopped onion and stir; cooking until soften.
3.     Stir in remaining ingredients including nutmeg, if using (exclude the garnishes)
4.     Bring to a boil and reduce heat to low.
5.     Simmer for 30 minutes, stirring occasionally to prevent sticking.
6.     Stir in Paradise Meadow julienned cranberries. Add salt & pepper to taste.
7.     Add Pecorino cheese and herbs, as desired.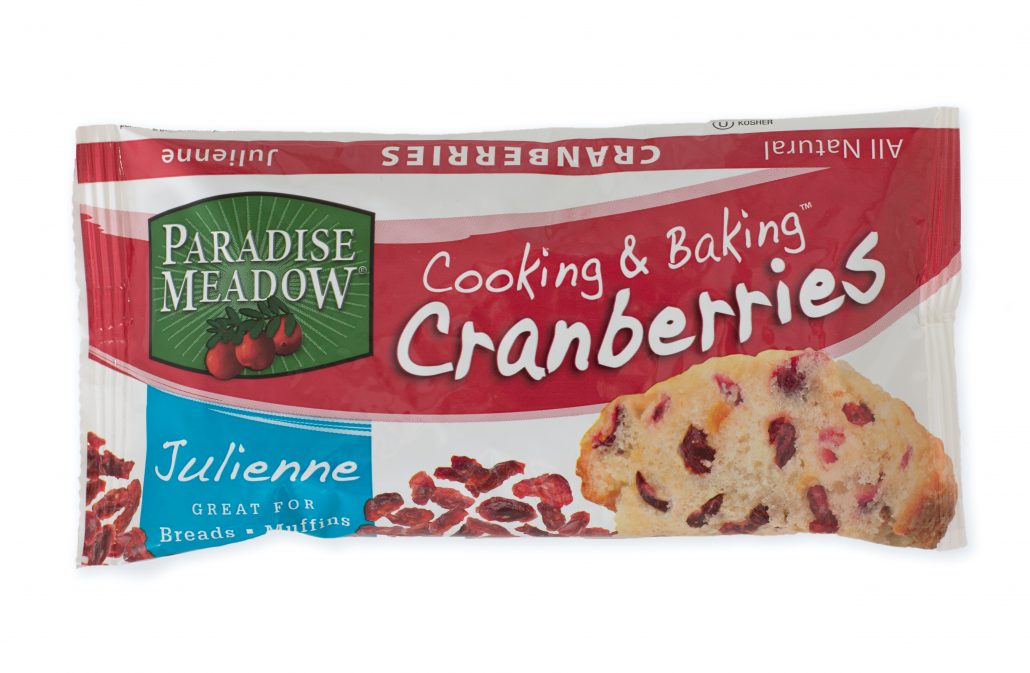 Get Healthy in the New Year!

Paradise Meadow Cranberries are powerful superfruits enhanced with Decas's own cold pressed cranberry seed oil, known for its antioxidant and vitamin rich profile, making OmegaCrans a natural source of Omega-3 and Omega-6 fatty acids.  Find Paradise Meadow Cranberries