A dude walks into a bar and asks the bartender for a Fuzzy Baby Duck.
There's no punchline, and it's bound to happen at Killer B in Norwalk, where bacon, burgers, bourbon, and (you guessed it) beer rule the menu. The beer mecca is one of the only bars in Norwalk bound to have the Fuzzy Baby Ducks IPA, brewed by New England Brewing Co. out of Woodbridge, CT, on tap. And if you consider yourself a craft beer connoisseur, you'll know just exactly how hard it is to get your hands on.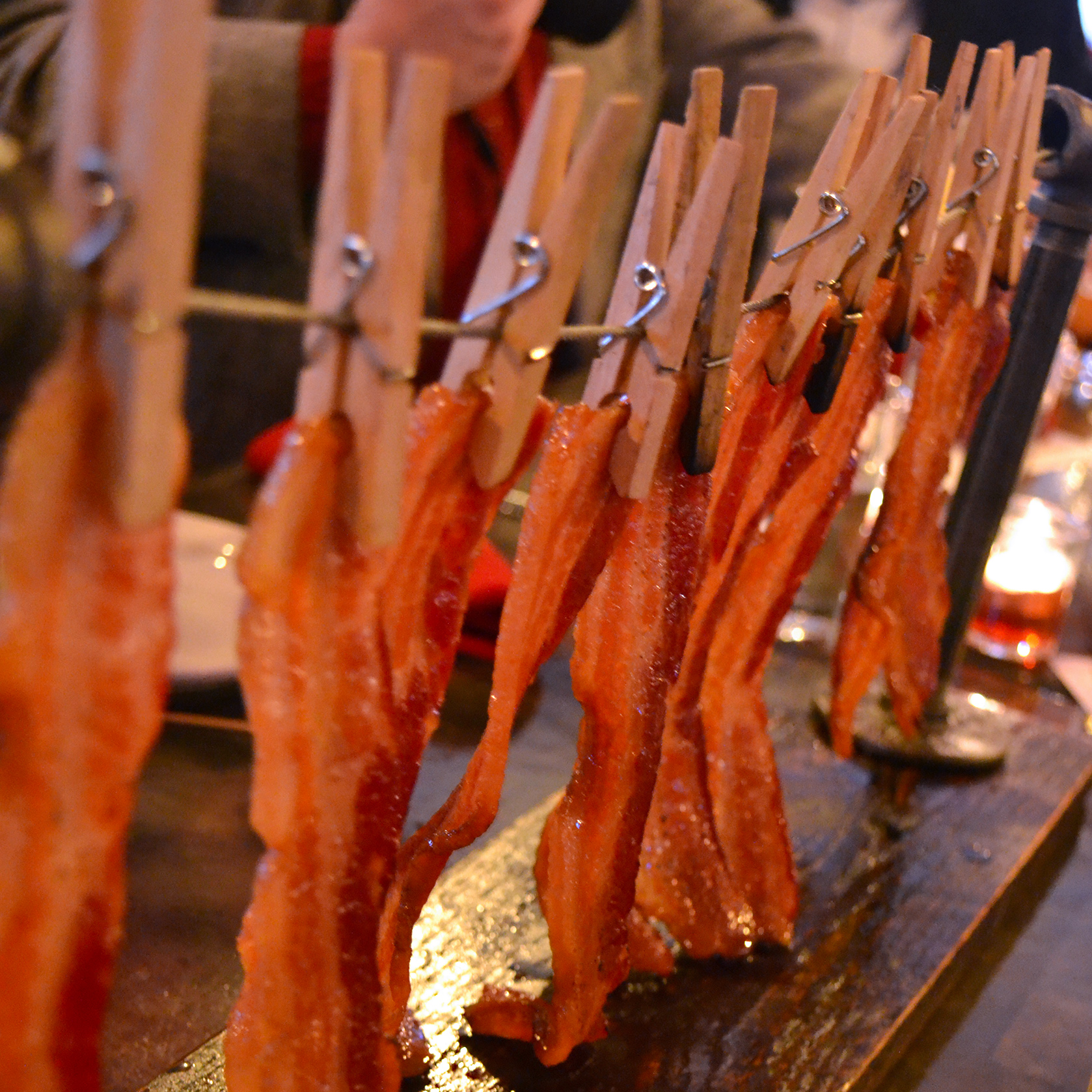 When it comes to building the best beer program, Daniel Valesquez, general manager and beverage boss, focuses on a delicate balancing act, offering traditional craft beers, but also tapping exciting small batches new to the area and market. (And, of course, working in a variety of IPAs, heavier stouts, and everything in between.)
While IPAs can take up to 70% of his beer list (we are in New England, after all!), Valesquez says the popularity of the trending style is continuing as brewmasters experiment with flavors like citrus and florals.
To read more, check out my blog post dedicated to Killer B on the Norwalk Now website. Norwalk Now is Norwalk in real time — the heartbeat of a New York City suburb featuring the vibrant retail, dining, entertainment, and recreational lifestyle of a thriving coastal community.
Smoking Cocktails at Killer B in Norwalk
In addition to the robust beer list, Killer B is also known for their craft cocktails, often using trending tricks and tips to enhance the flavors of the bourbon-based cocktails.
{Killer B: 80 Washington St., Norwalk, CT, 203-853-2326, www.killerbsono.com}
*This is a sponsored post brought to you by Norwalk Now. The opinions are completely my own and based on my experience.*