When executive chef Jay Lippin isn't whipping up his uber-local and utterly delicious menu items in the Crabtree's Kittle House kitchen, he may be consulting with Slow Food. Or maybe he's at a meeting with the Chef's Alliance. He could also be working with Food Bank for Westchester on An Evening in Good Taste, or even brainstorming with them on upcoming initiatives with their food waste program. With the Hudson Valley Seed Library Kitchen Cultivars program, Lippin helps reduce food waste with a non-profit organization that harvests seeds to preserve heirloom seed varieties.
Or, he could be driving north along the Hudson Line, meeting a local farmer at a train station to pick up crates of deseeded Bridge to Paris peppers. That farmer uses the seeds to cultivate amazing plants for next year's harvest, while Lippin scores an ingredient that needs less prep time in the kitchen.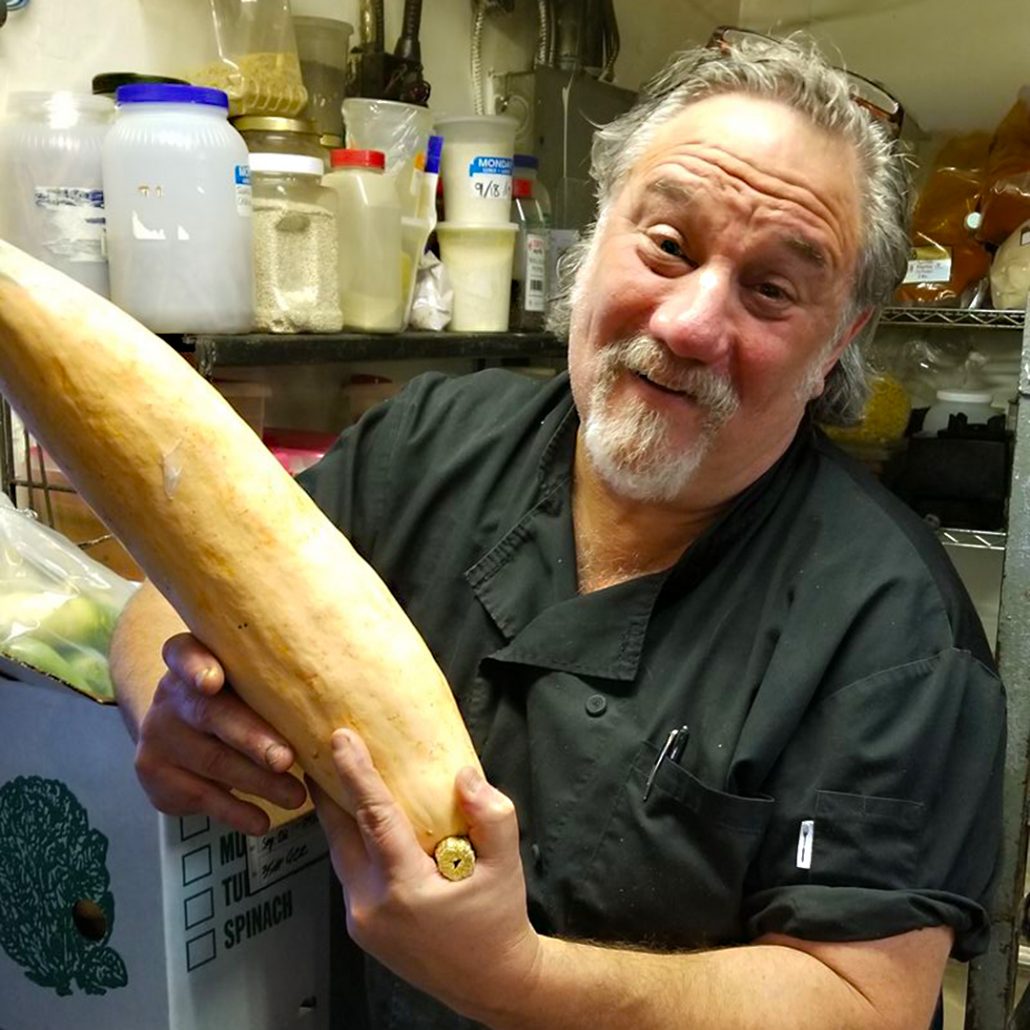 It's all a commitment to "farm to table," which in it's truest state, is a symbiotic relationship. Lippin serves locally sourced ingredients in elevated ways in this elegant restaurant and inn, and in his "off" time, continues the conversation about sustainability, food waste, and supporting Hudson Valley farmers. It's organic, it's cyclical, and it's his way of life.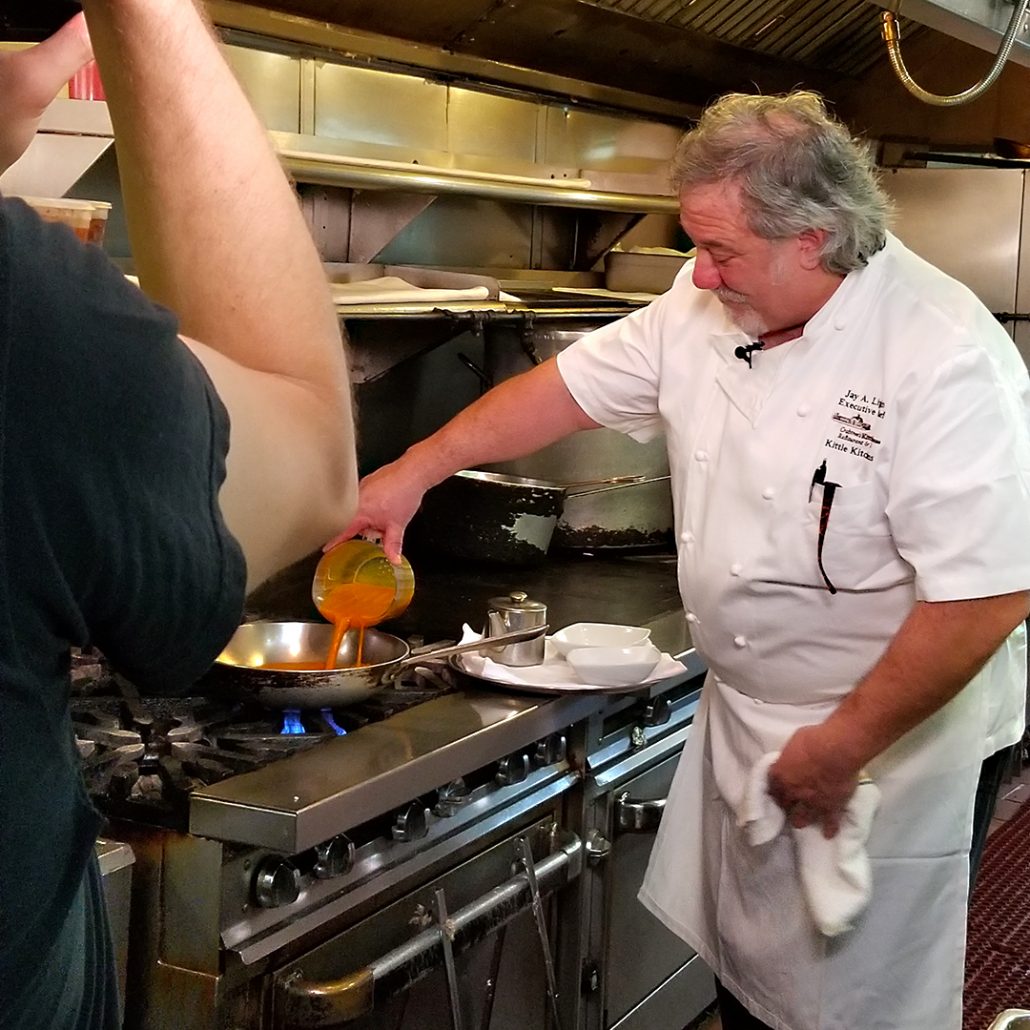 When I recently popped into his kitchen, Lippin and I were meeting about Eating for Orange, a campaign I ran in collaboration with Food Bank for Westchester for Hunger Action Month in September. The story quickly grew, and they'll be an upcoming Restaurant Hunter episode devoted to the campaign. (More on that later!)
After the production crew left, Lippin and I sat down to discuss all his amazing efforts, and how this conversation fits in to the bigger question of where the farmer-restaurant relationship stands now, and how it will evolve over the next few years.
If you're a lover of local, find yourself dining out a restaurants often, or get your own goodies delivered from a farm share, take a listen and learn how you can join the conversation.
Fork This with IntoxiKate: Interview with Chef Jay Lippin of Crabtree's Kittle House