Learn about the newest innovations in the spirits industry with IntoxiKate's Cocktail Club! Meeting every third Tuesday of the month, this class combines a fun, social atmosphere with a part tasting-part demo "lesson" about a specific spirit, wine, or beer brand.
$40 per person*
Meeting at a different location each month, each class is dedicated to—
Understanding the creation process
Hands-on tasting
Lively discussion
Two cocktail demos (pairing beverages and garnishes)
Pairing food (light bites provided)
Cocktail recipes
Cool people
Whether you are someone who orders the same cocktail or entertains at home, drink outside the box! Expand your palate and try new recipes. Book now—limited to 25 spaces.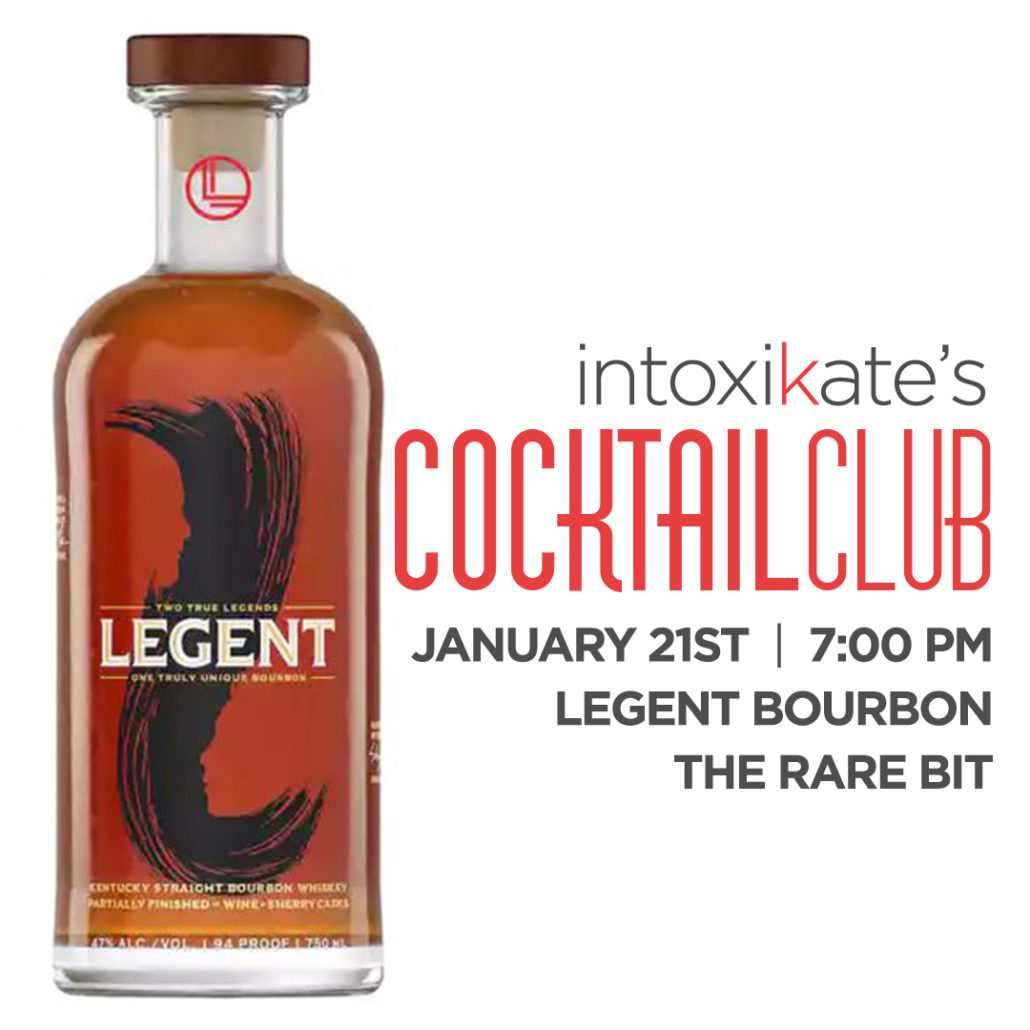 Our January meeting will be hosted Tuesday, January 21st at 7:00 PM at The Rare Bit in Dobbs Ferry. The evening's spirit is Legent Bourbon.
About Legent Bourbon
Legent™ is a Kentucky straight bourbon whiskey partially finished in wine and sherry casks. But it's more than that. It pushes the boundaries for how bourbons can be created while remaining true to the core of bourbon's principles. It's a collaboration between two whiskey legends – Fred Noe & Shinji Fukuyo – and two unique styles of whiskey making.
About The Rare Bit
The Rare Bit is a neighborhood restaurant with something for everyone. A welcoming place with a bit of food, a bit of booze and a bit of fun.
GO: 23 Cedar Street, Dobbs Ferry NY 10522, 914-693-8000, therarebitdf.com
*P.S. We eat, everyone eats. For every ticket sale to an IntoxiKate event, $5 is donated to my heart charity, Feeding Westchester. There, the magicians and volunteers at work turn that money into $20 worth of meals to 1 in 5 people in Westchester County who are food insecure.