In Westchester and Fairfield counties, we have so many delicious resources at our fingertips. Our area is full of knowledgeable, talented experts, and Toby Amidor is a prime example of that. The Westchester-based nutritionist has a long roster of accolades—her ten-year writing relationship with FoodNetwork.com, contributor on MensFitness.com and Today's Dietitian Magazine, and the success of her first cookbook, The Greek Yogurt Kitchen.
Toby popped on Fork This with IntoxiKate this week (interview below) to offer her expertise and chat about her new cookbook, The Healthy Meal Prep Cookbook, a collection of recipes and tips to help you prep and cook easy and wholesome meals for the entire family. It is officially a must-have item for mom's arsenal to combat the back to school craziness. Toby shows you how to create delicious recipes, but also how to shop to perfection, picking up everything you need to create flavorful meals al week long.
Want a sneak peek inside? Check out Toby's Beef Stir Fry Recipe with Asian Peanut Sauce recipe below!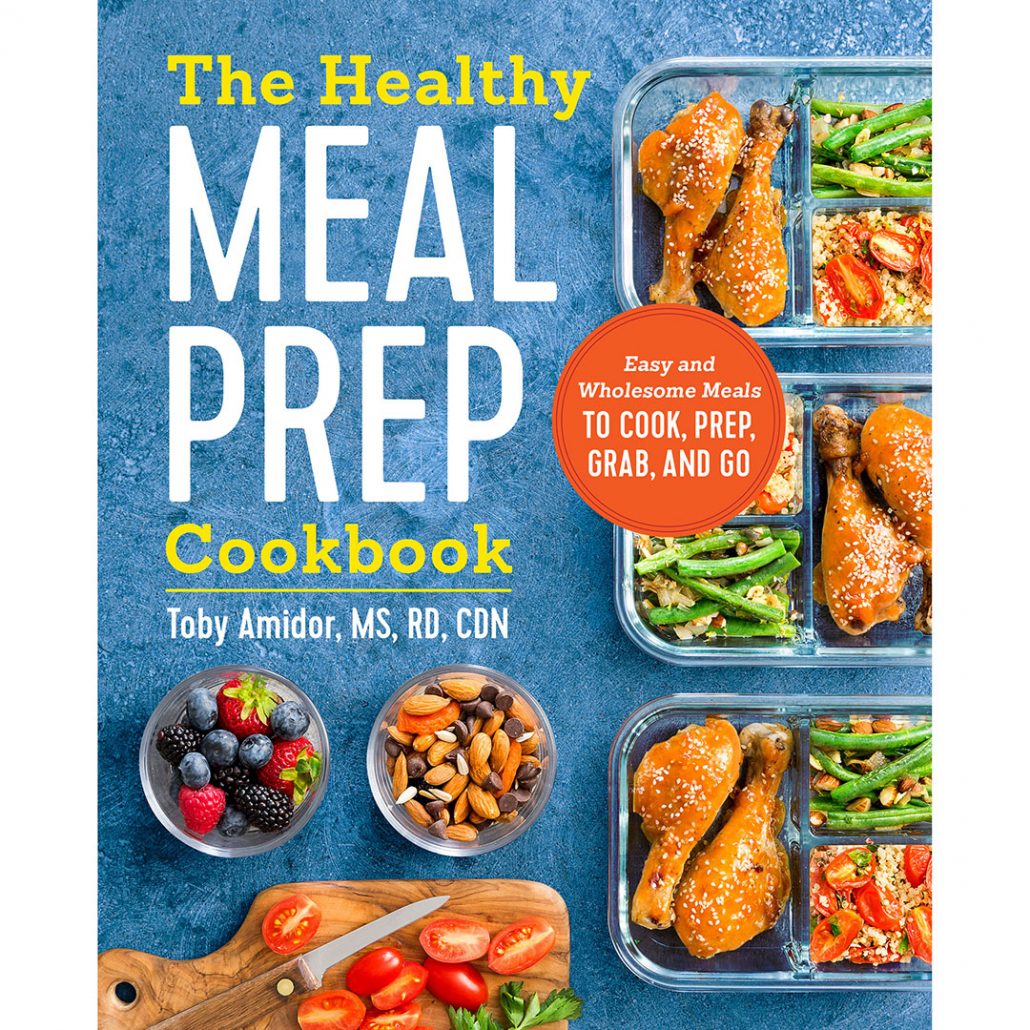 Learning how to meal prep properly saves you time and energy, but it also helps you to provide homemade and nutritious meals for your family. Providing practical and simple solutions with easy to follow instructions, The Healthy Meal Prep Cookbook shows you how simple it is to enjoy fresh and flavorful meals on even the most hectic days. The cookbook is currently available for preorder on Amazon.com.

Toby chats about her start with nutrition and how she put together all of these delicious recipes.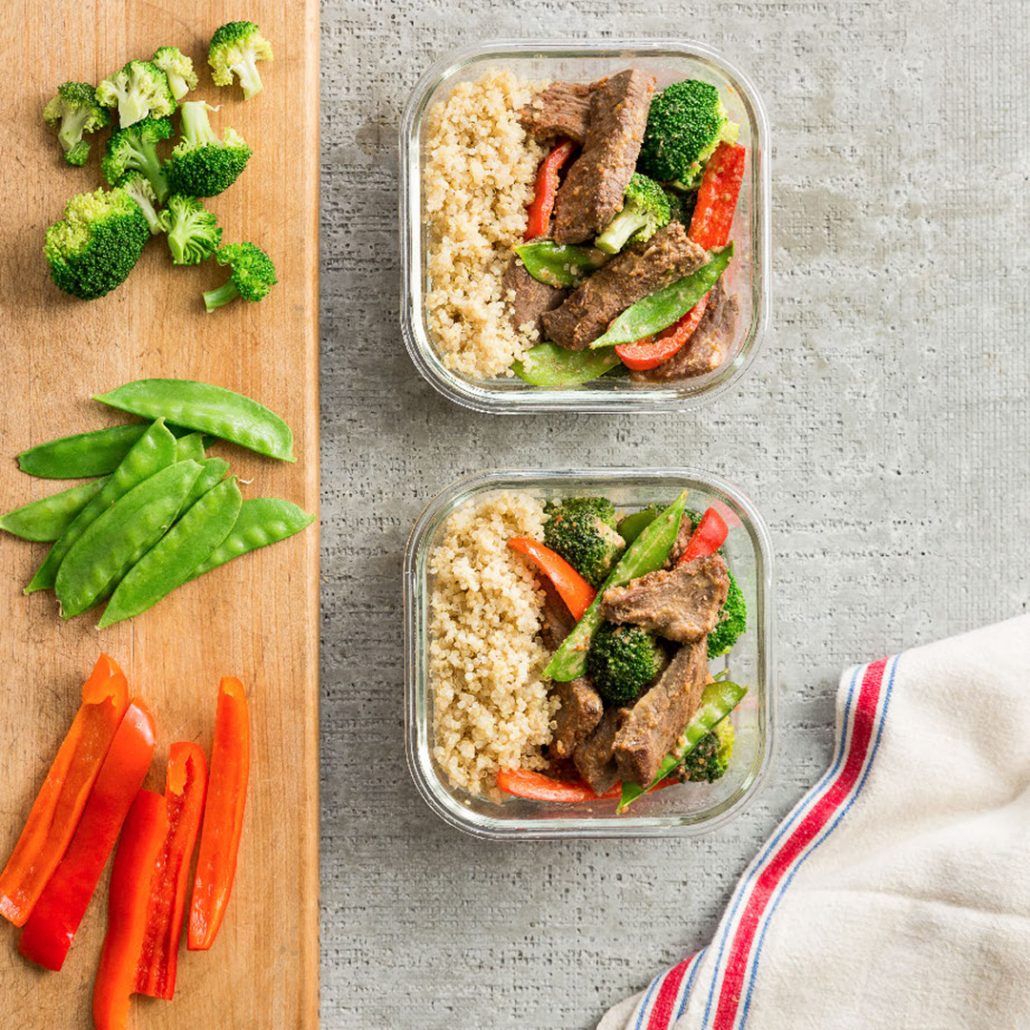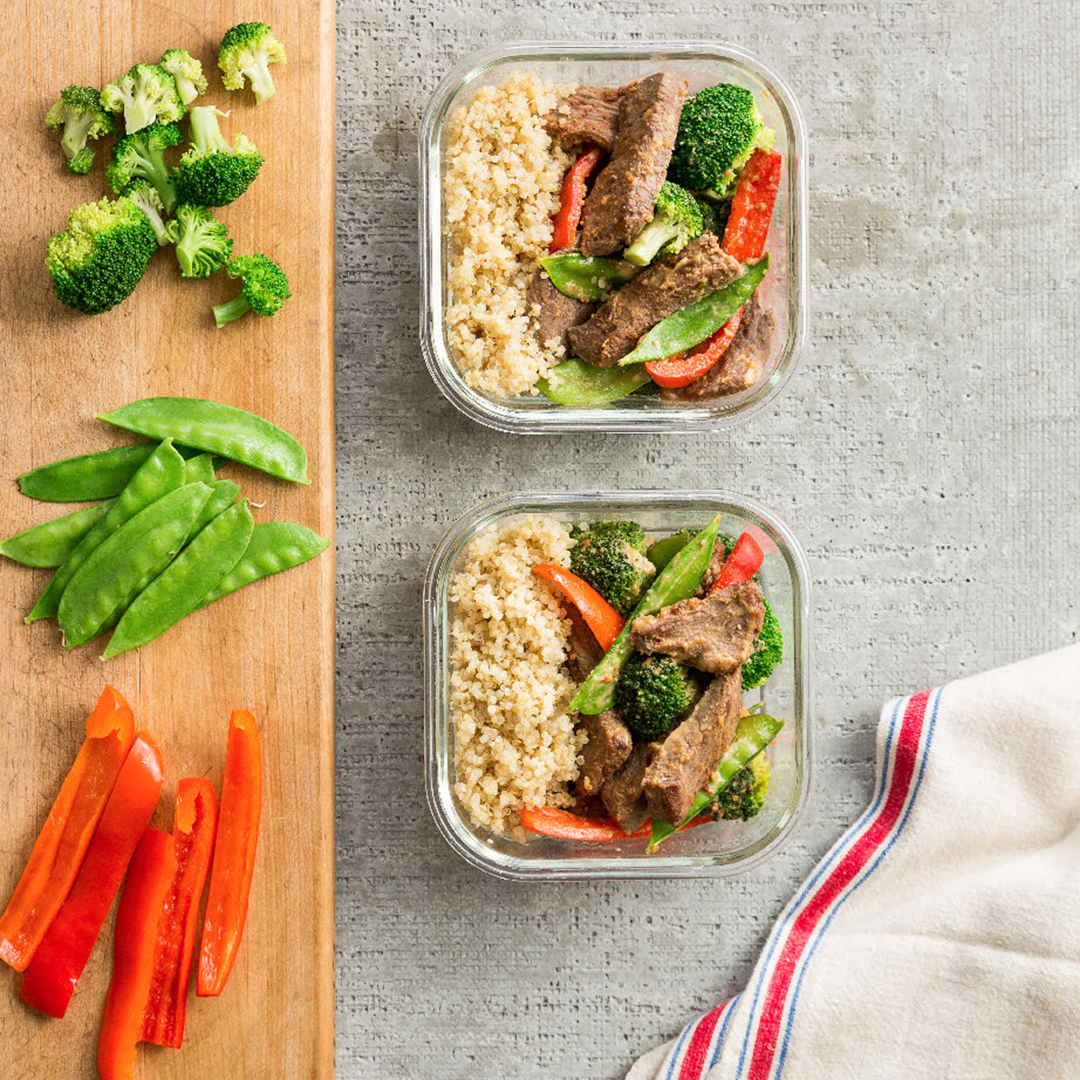 Beef Stir Fry Recipe with Asian Peanut Sauce
Makes 4-6 servings | Prep time: 20 minutes | Cook time: 35 minutes
Ingredients:
1 pound top sirloin, cut into 1½ -inch strips
6 tablespoons Asian Peanut Sauce (see below), divided
2 cups water
1 cup quinoa
1 tablespoon canola or safflower oil
½ head broccoli, cut into bite-size florets
1 red bell pepper, cut into 1-inch-wide strips 1 cup snow peas
Instructions:
In a large bowl, add the beef strips and 4 tablespoons of the Asian Peanut Sauce and toss to coat the meat.
Cover the bowl and refrigerate for at least 30 minutes or up to overnight.
In a medium pot over high heat, bring the water to a boil.
Stir in the quinoa and reduce the heat to medium-low.
Cover and simmer the quinoa, stirring occasionally, until the liquid is absorbed and the grains are tender, about 15 minutes.
Transfer the quinoa to a large bowl and let cool lightly.
In a large wok or skillet over medium heat, heat the oil until it shimmers.
Add the beef and cook until it is browned on all sides, about 8 minutes.
Discard the leftover beef marinade.
Add the broccoli, bell pepper, and snow peas, stirring occasionally, until the vegetables have started to soften, about 8 minutes.
Add the remaining 2 tablespoons of Asian Peanut Sauce to the stir-fry and cook, stirring frequently, until heated through, about 2 minutes.
REFRIGERATE: Store the cooled stir-fry and quinoa together or separately in resealable containers for up to 1 week. Reheat in the microwave for 1½  to 2 minutes.
Per serving (1 ½ cups stir-fry plus ½ cup quinoa): Calories: 522; Fat: 25g; Saturated Fat: 7g; Protein: 35g; Total carbs: 39g; Fiber: 5g; Sodium: 223mg
Asian Peanut Sauce
Makes 1½ cups | Prep time: 15 minutes | Cook time: 0 minutes
Ingredients:
1/2 cup light coconut milk
3/4 cup creamy peanut butter
3 tablespoons reduced sodium soy sauce
3 tablespoons fresh lime juice
2 tablespoons shallots, chopped
1 garlic clove, chopped
1 tablespoon brown sugar
2 tablespoons water, more if needed
Instructions:
In a blender or food processor, add the coconut milk, peanut butter, soy sauce, lime juice, shallots, garlic and brown sugar. Blend until smooth.
Add the water to achieve your desired thickness.
Per serving (2 tablespoons): Calories: 130; Fat: 10g; Saturated Fat: 2g; Protein: 5g; Total carbs: 7g; Fiber: 1g; Sodium: 225mg
Copyright Toby Amidor, The Healthy Meal Prep Cookbook: Easy and Wholesome Meals to Cook, Pre, Grab, and Go, Rockridge Press, 2017. Photo courtesy of Nat & Cody Gantz