With shows like Bridgerton (say it isn't so, Regé-Jean!), The Crown, and Downton Abbey trending the past few years, we've seen a resurgence of high teas. And, before the pandemic, an IntoxiKate High Tea was in the works. One, because I love tea. Seriously… It's two cups of coffee in the morning followed by a variety of flavors pulled from a drawer full of loose teas and bags. And two, because I am drawn to traditional food gatherings were we press pause on the day, put all those technological distractions down, and truly connect with those around us.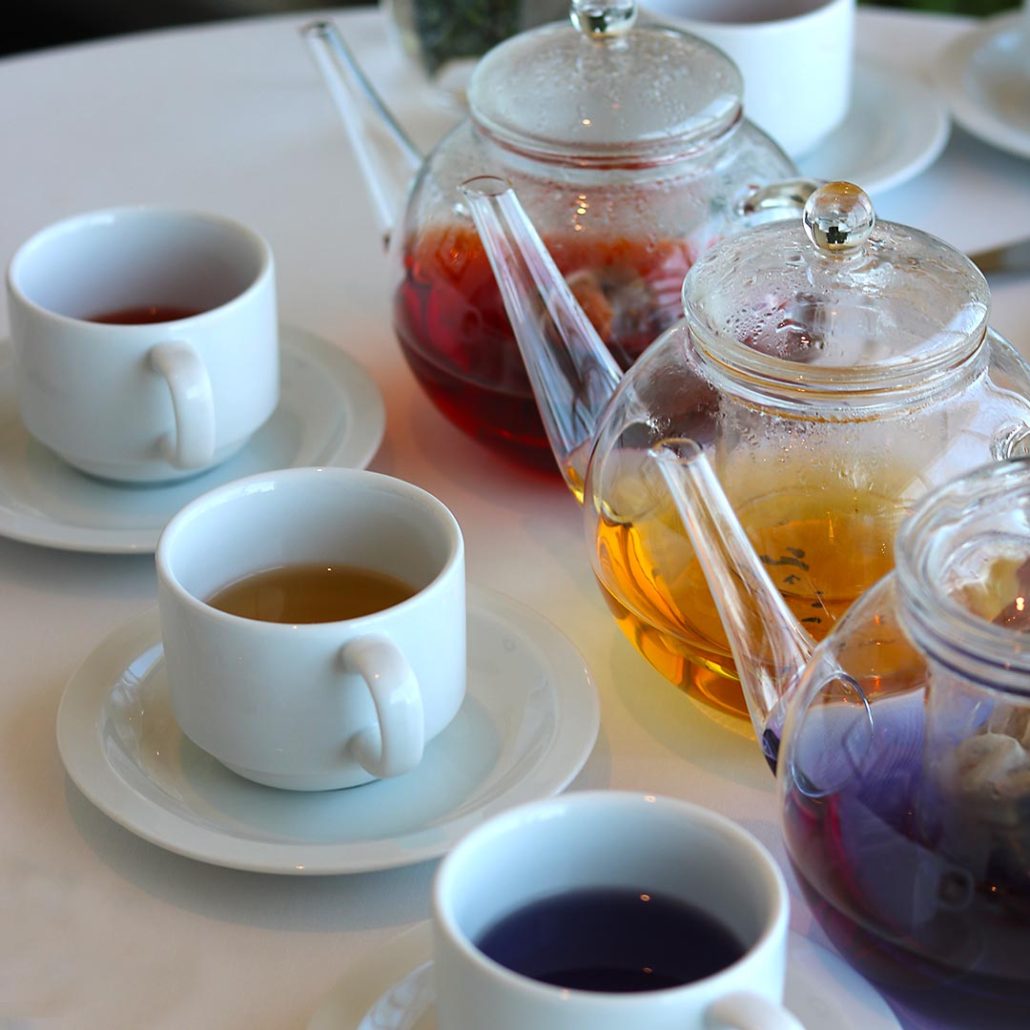 Long, long before the iPhone, I think people really knew the importance of enjoying a sip—whether that be a stiff drink during happy hour or a delicate cup of tea—while they talk, collaborate, and brainstorm.
At the beginning of the pandemic, I had high hopes for a lot of things—one being a huge shift in our mindset. I was hoping everyone would dust off their quarantine clothes and emerge understanding just how important human connection—to our families, to our friends, to our communities—really is. Generally, that circles around food. And while I think there was definitely a lean in that direction, it seems while we relied on our technologies to connect us in the pandemic so much, the clutches of our devices will hang on a bit longer too, with people working much longer than their previous nine to five, five days per week. And that also means lunch is spent in front of the keyboard and iPads become part of the place setting at dinner.
So you can understand why I was so excited to see the restaurant Kanopi, which sits atop The Opus: Westchester Hotel, launch afternoon tea service Saturdays from 11:30 AM to 3:00 PM. Chef Anthony Goncalves pairs his delicious, Portuguese-Hudson Valley cuisine with a flavorful selection of Harney & Sons Teas, as well as the gorgeous view of Westchester County. The experience offers a five-course menu—which does change—for $59.
It was the perfect opportunity to grab one of my best friends to catch up. Never underestimate the power of good company, a beautiful view, incredible food, and tea! It was a truly soulful experience.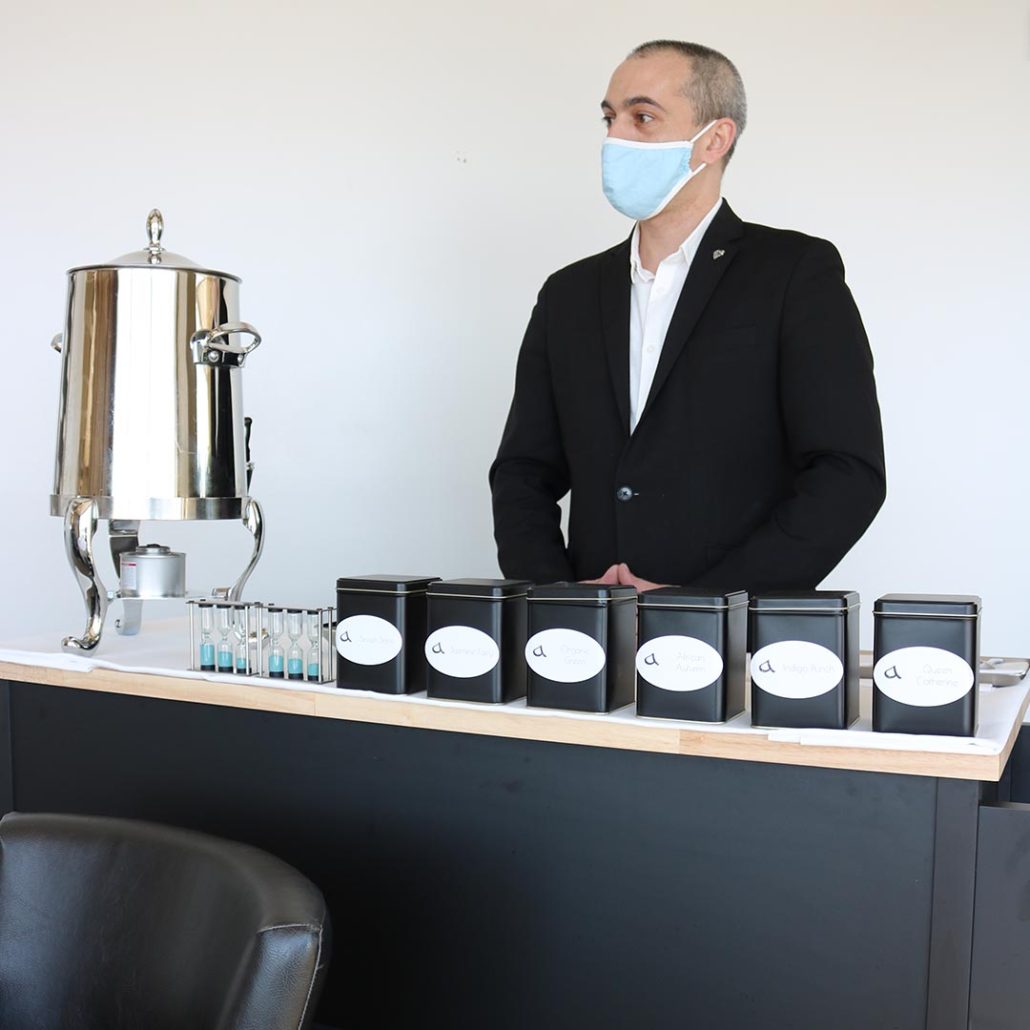 When seated, we were greeted with a menu that not only described the flavors of each tea, but also provide a brief history of tea both in the United Kingdom as well as Portugal. The afternoon provided incredible conversation about tea—not only did Danny, our guide, provide the tasting notes of all the teas, but he also described the process of how the teas were selected by Chef and the team. He also explained how they tested the steeping of each to ensure they calculated the optimum sipping time, now timed table side with hourglasses filled with blue sand.
Hint, hint! Reservations are open for Mother's Day. When Kanopi was 42 The Restaurant (same chef), I treated my mother to a brunch she STILL talks about today.
We opted to start with the lightest flavors and move into more robust teas. Quick note—if you have not been to a tea tasting, it is fairly similar to a wine tasting. Tea making is an art can a variety of flavors combine on the palate. In addition to tasting notes (think rose hips, fruit, earthy), you will also note briskness, body, and aroma.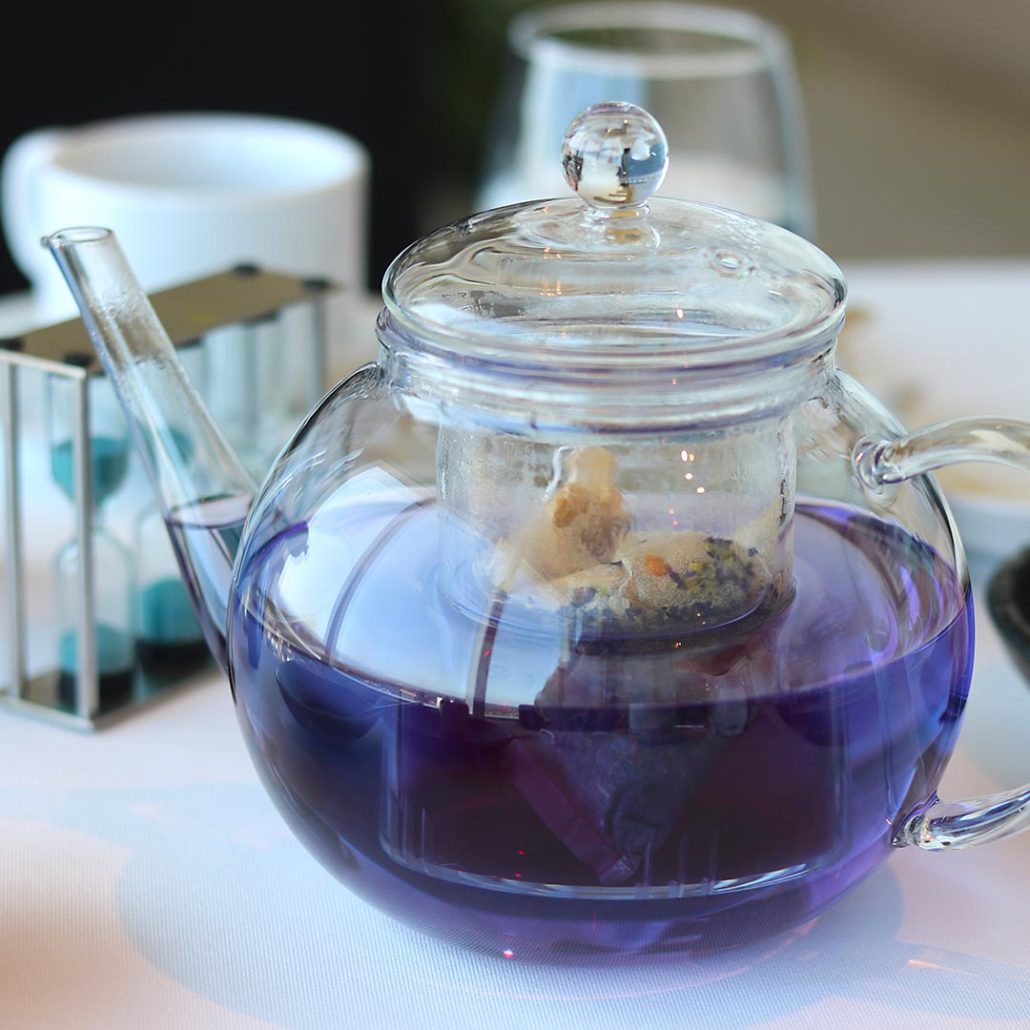 My top favorites include the African Autumn—a caffeine-free herbal blend featuring cranberry and citrus—and the Indigo Punch for its vibrant color and crisp, fruity flavor. Two flowering teas (which were a delight) are also available for a supplemental charge.
Dining with Goncalves never disappoints, and this particularly menu showcases how he artfully balances between the traditional and creative.
Saturday Afternoon Tea at The Restaurant at Kanopi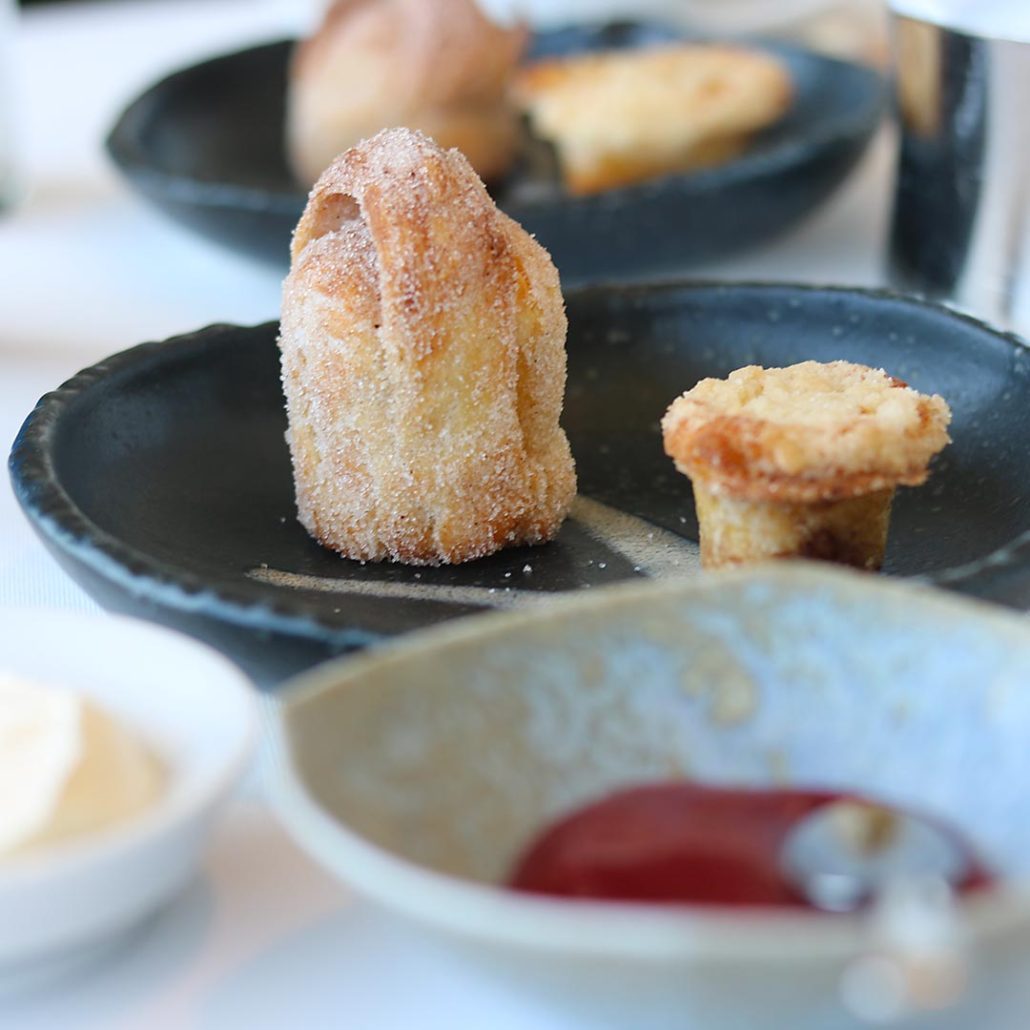 First Course: The Baked Basket with scones, everything croissant, clotted cream, and hibiscus preserves.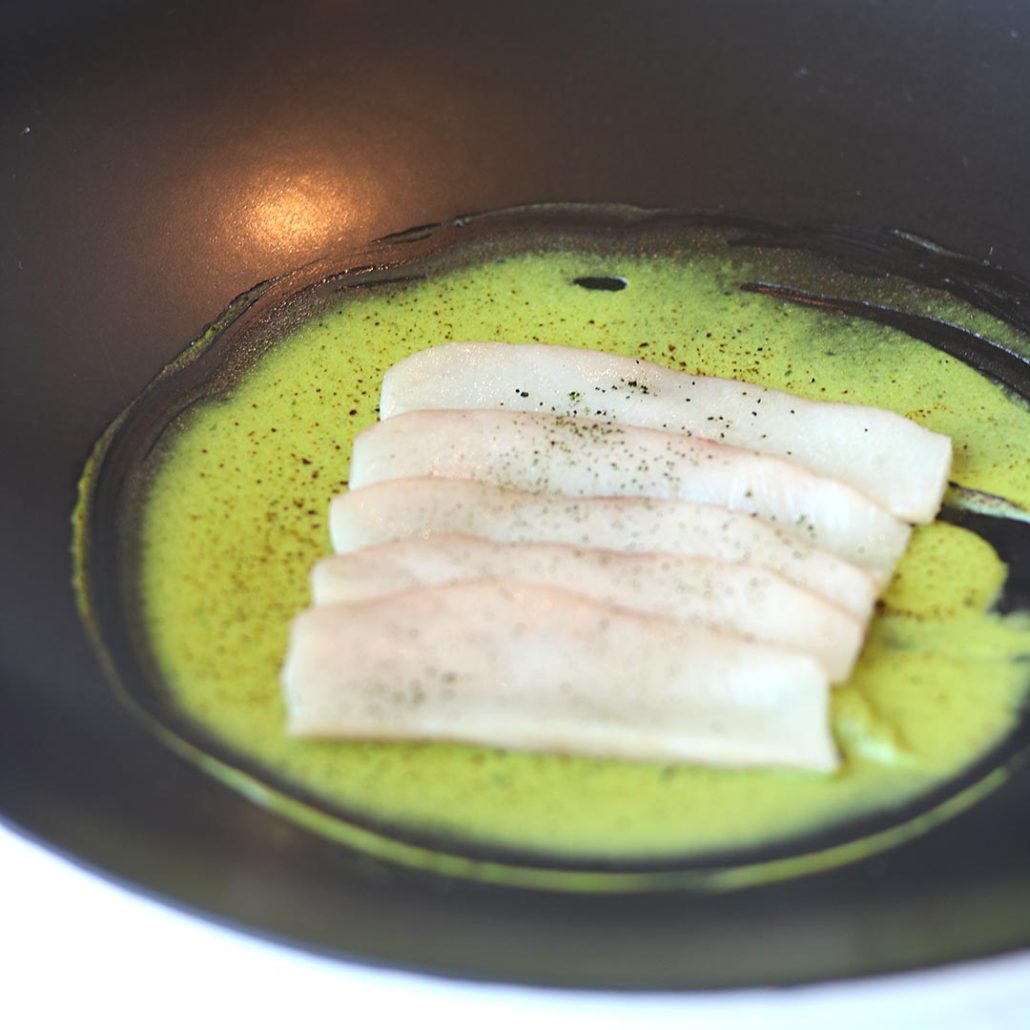 Second Course: Black Tea & Citrus Hamachi one a plate of pear avocado.
I know Instagram is littered with colorful concoctions and gianormous meals but, for me, the balance of flavors on this simple dish will outmatch the latter all day.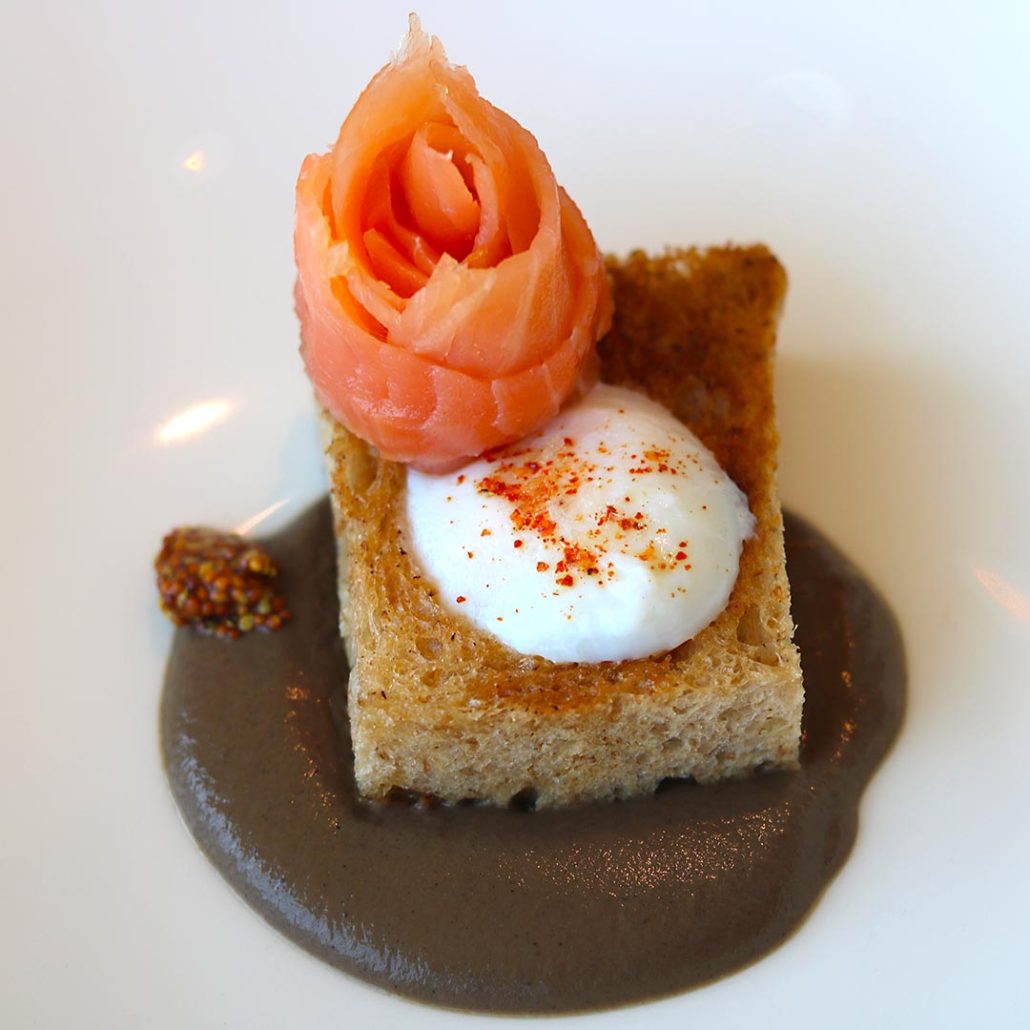 Third Course: Smoked Salmon Flower with poached egg, black truffles, and brioche.
This was my favorite course on the menu. A true showcase of Goncalves talent, this dish takes an elevated twist on the traditional egg-in-a-hole. Offering some serious yolk porn with a perfectly poached egg, every bit was mopped up with the brioche along with the black truffle.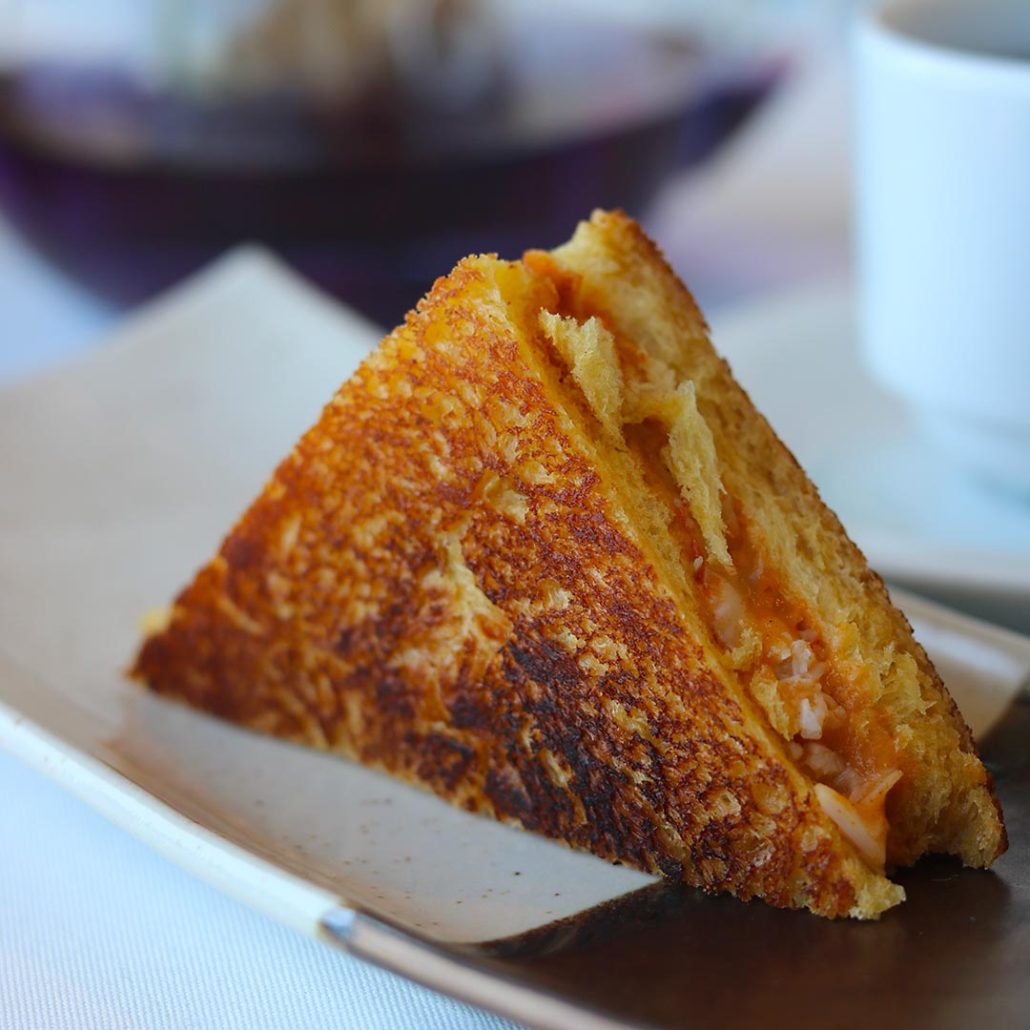 Fourth Course: Snow Crab Grilled Cheese with gruyere on white pullman.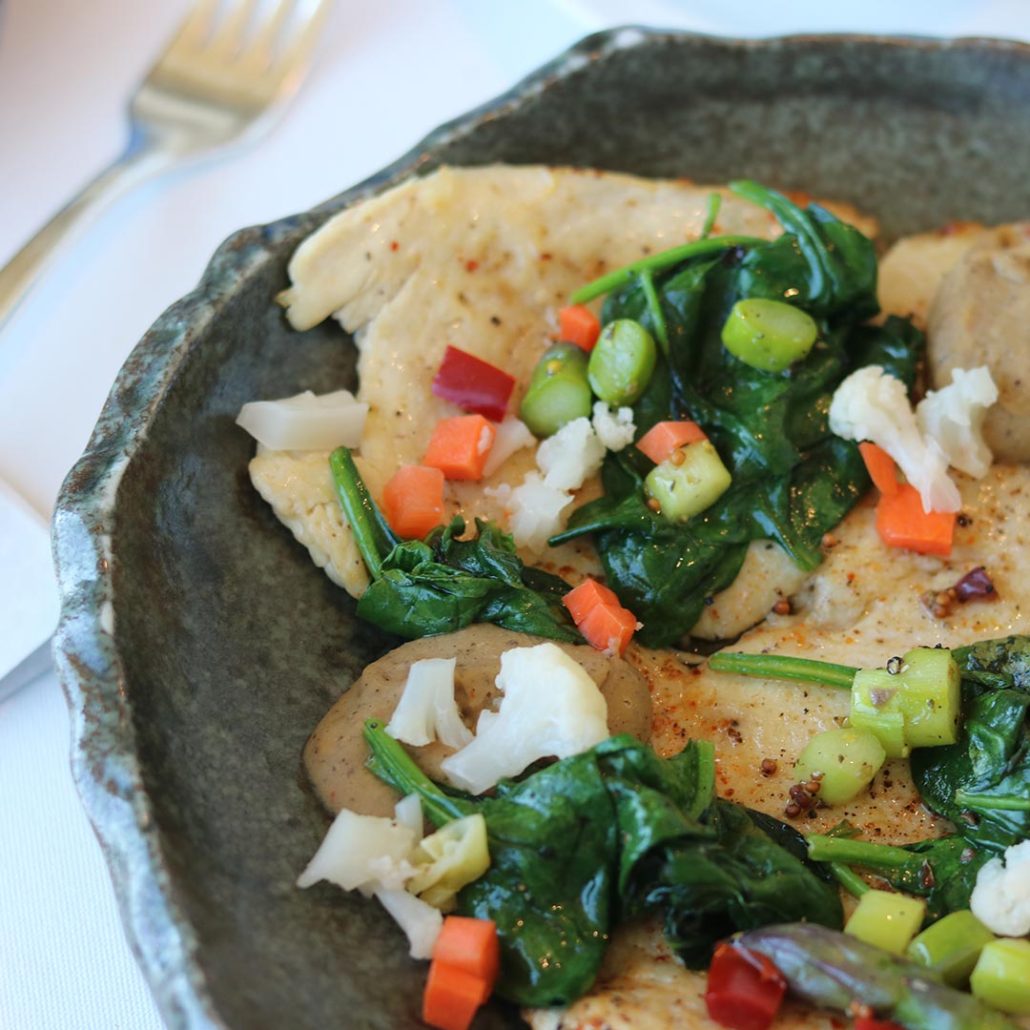 Fifth Course: Chicken Paillard with cucumber, chickpea, cauliflower, peppers, carrots, picked red onion, and mustard.
Chicken pounded thin, topped with a mosaic of colors, offering a delightful pickled crunch.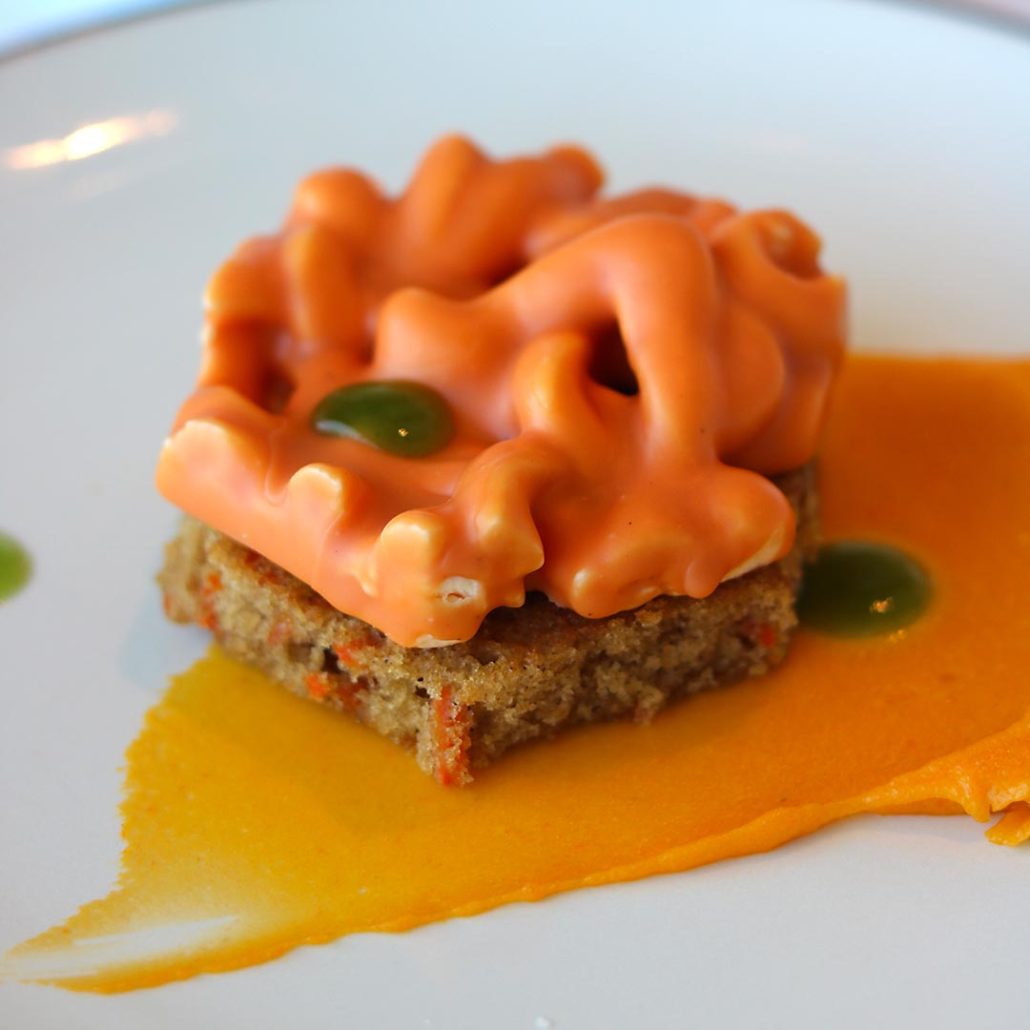 Sixth Course: Carrot Cake with a cream cheese mousse.
Honestly, the plating of this dish blew my mind; I don't want to describe it too much to save the surprise as you dive in.
The Restaurant at Kanopi: 1 Renaissance Square, White Plains, NY; 914-761-4242; www.kanopievents.com
After posting a few Insta-stories to capture the experience (AFTER lunch, of course!), I received a few questions I also would like to address here:
Is dining at Kanopi like dining at Blue Hill at Stone Barns?
Yes and no. While Kanopi offers set tasting menus—substitutions can be made for vegan/vegetarians—offering innovative dishes made with fresh ingredients, you will not be paying the same prices. Also, and I say this with love Blue Hill, you will feel full leaving Kanopi.
When is the best time to go?
For tea, Saturday afternoon. Dinner is currently offered Thursday, Friday, and Saturday from 4:30 to 8:00 PM.
Do they take bigger parties?
Yes. Kanopi is also an event space. While you can book online for parties of two to six, I would suggest calling the team directly (914-761-4242) to book larger tables.
Would the high tea experience make a great baby shower experience?
Yes, and I LOVE the idea. (See the previous question on how to book)