Safety and sanitary protocols aside, if there's anything we learned the past few months, is that our small business owners—especially restaurants—know how to pivot. Week after week, we watched social media posts and read news stories about different ways chefs were trying to serve our community. And serve us they did—from recreating their concepts to offer takeout, making meal after meal for workers on the front line, and popping up shops so we can purchase the items we love to cook at home.
Enter: Chef Anthony Gonçavles and his team at Kanopi.
Way up in the clouds—42 stories to be exact—atop the Ritz Carlton in White Plains, Gonçavles has a 360-degree view of Westchester. Not immune to the pandemic—Kanopi is a premier restaurant and catering space—he, like many in his industry, decided to switch things up to provide a service to his customers and support local purveyors.
Gonçavles created Kanopi at Home, sourcing top-quality ingredients, butchering organic meats, and preparing specialty items for delivery or curbside pickup. Last week, I found myself face-to-face with Colin Mead, event guru at Kanopi, at my front door, with a box full of goodies to try. (Spoiler alert: It was also a box I whole-heartedly enjoyed.)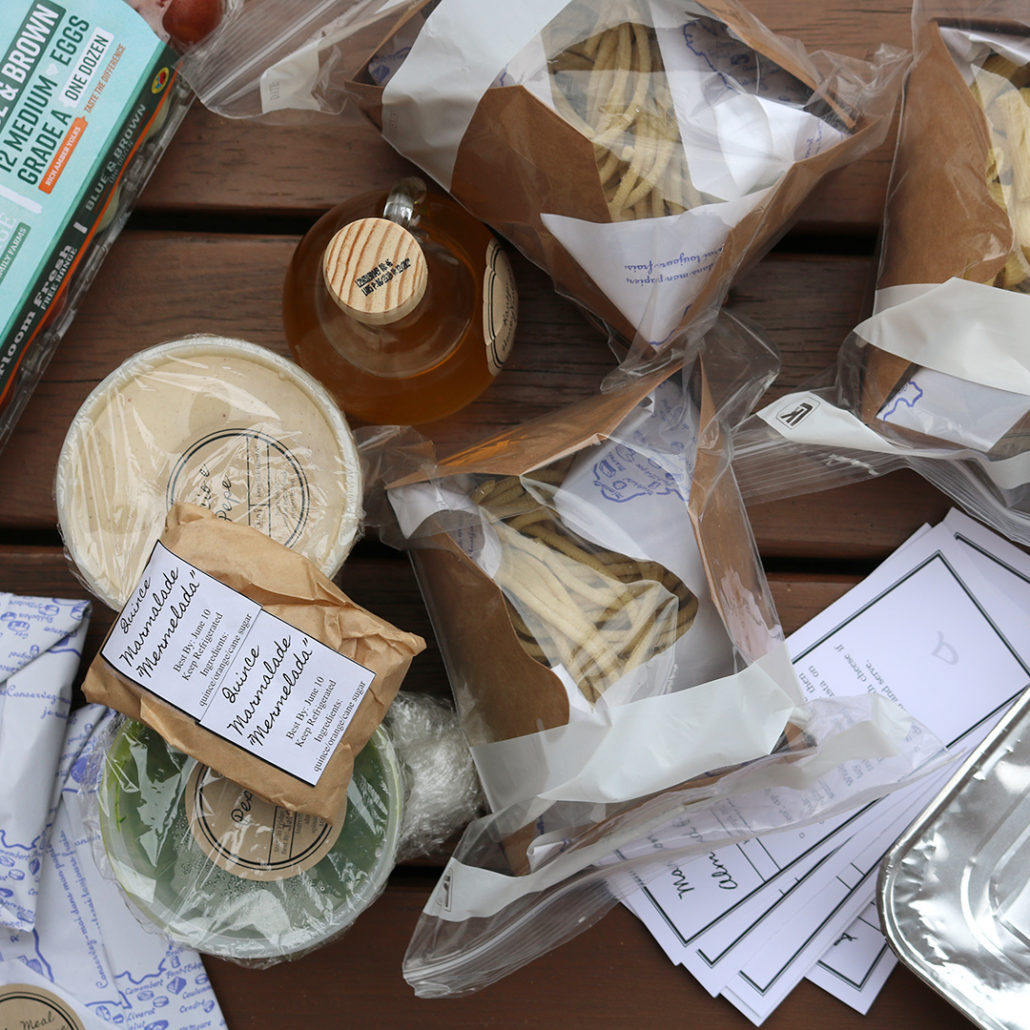 What's in the Box?
The quick answer—everything I could possibly need to put together three-or-four incredible, five-star restaurant-quality meals at home.
The fresh homemade pasta—Semolina Rigatoni and Thick Spaghetti to be exact—were enjoyed with the two sauces included; we paired the Rigatoni with the Cacio E Pepe and the Spaghetti with the Marcona Almond Pesto (which was my FAV).
The Elote (Mexican Street Corn) dressed with cotija cheese, lime mayo, and cayenne had a bit of a much needed kick. We easily reheated that on the grill in the metal tin they came in alongside the chicken sausage.
And while I loved the chicken sausage, I will 100% go back for the lamb sausage, which was an excellent surprise. Made front lamb shoulder and rack ends, the meat was encased with the perfect blend of smoked paprika, piri piri, coriander, and fennel seed for a flavorful, snappy sausage.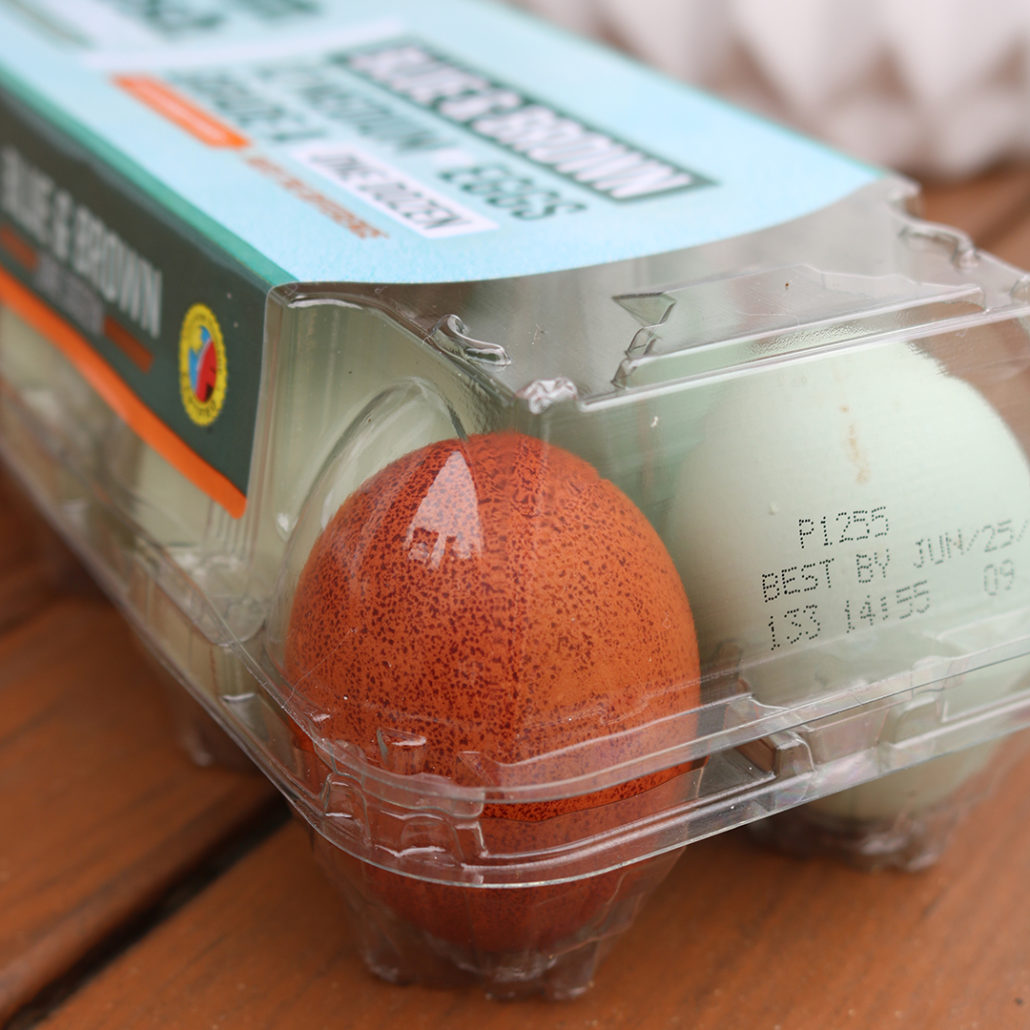 The box also included items I could use in my own recipes. The most beautiful brown and blue fresh eggs—with bright orange yolks—were fried over-easy for breakfast.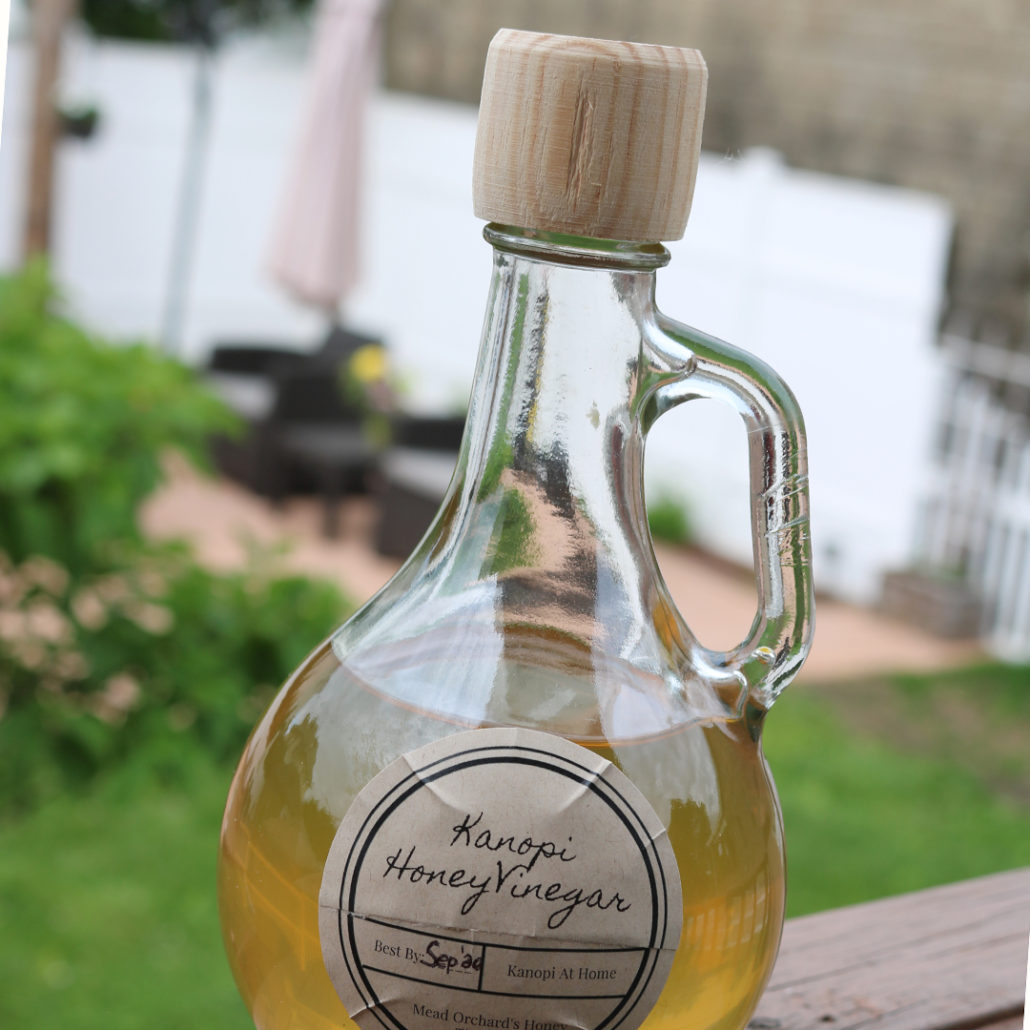 The Kanopi Honey Vinegar was drizzled over a green salad.
There are some things from the pandemic I really hope I don't see again. But there are some things—like Kanopi at Home—that are here to stay. With all crazy events comes growth and innovation, and we have no shortage of that in Westchester. I thank Chef Anthony Gonçavles and his team for thinking of me, and providing me a sense of normalcy (and pure deliciousness) during this crazy time.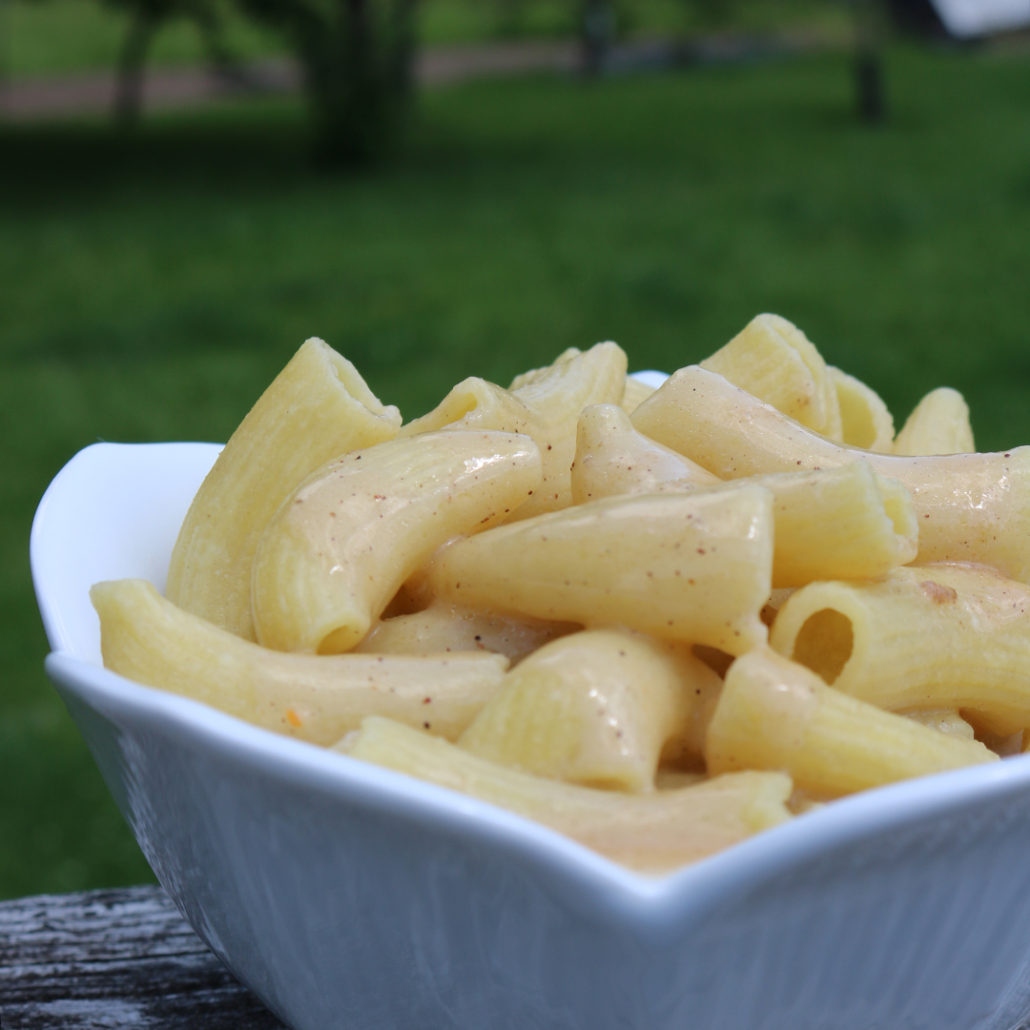 Ordering Kanopi at Home
Customize your Kanopi at Home experience. Orders will be fulfilled every Thursday & Friday.  Order deadline is 5pm the day prior to your pick up or delivery.  Curbside Pickup is available 3:00-5:00PM; and delivery from 1:00-5:00PM.
$35 Minimum order for Pickup. $85 Minimum order for Delivery + $15 Delivery fee. Delivery is available to much of Westchester & Fairfield counties. Please contact us directly if you encounter any trouble when entering your address for delivery.
Order for curbside pickup: https://bbot.menu/kanopipickup/
Order for delivery: https://bbot.menu/kanopidelivery/
P.S. You won't want to miss a bit of White Plains nostalgia with the Trotters Pop Up to go. Offering some of the best items from the 'good old days,' this pop up is available for pickup Thursday and Friday from 4:30 to 7:30 PM. Order now: https://www.exploretock.com/kanopi/