Looking for last-minute gift ideas for the family and friends on your list? While gift certificates to local restaurants (and boutiques) are always a great way to #shoplocal and #supportlocal, these local business owners have gone above and beyond this year to create fun, innovative edible gift ideas in Westchester for that food lover on your list.
For the Carbaholic: Pasta Box for Two From L'inizio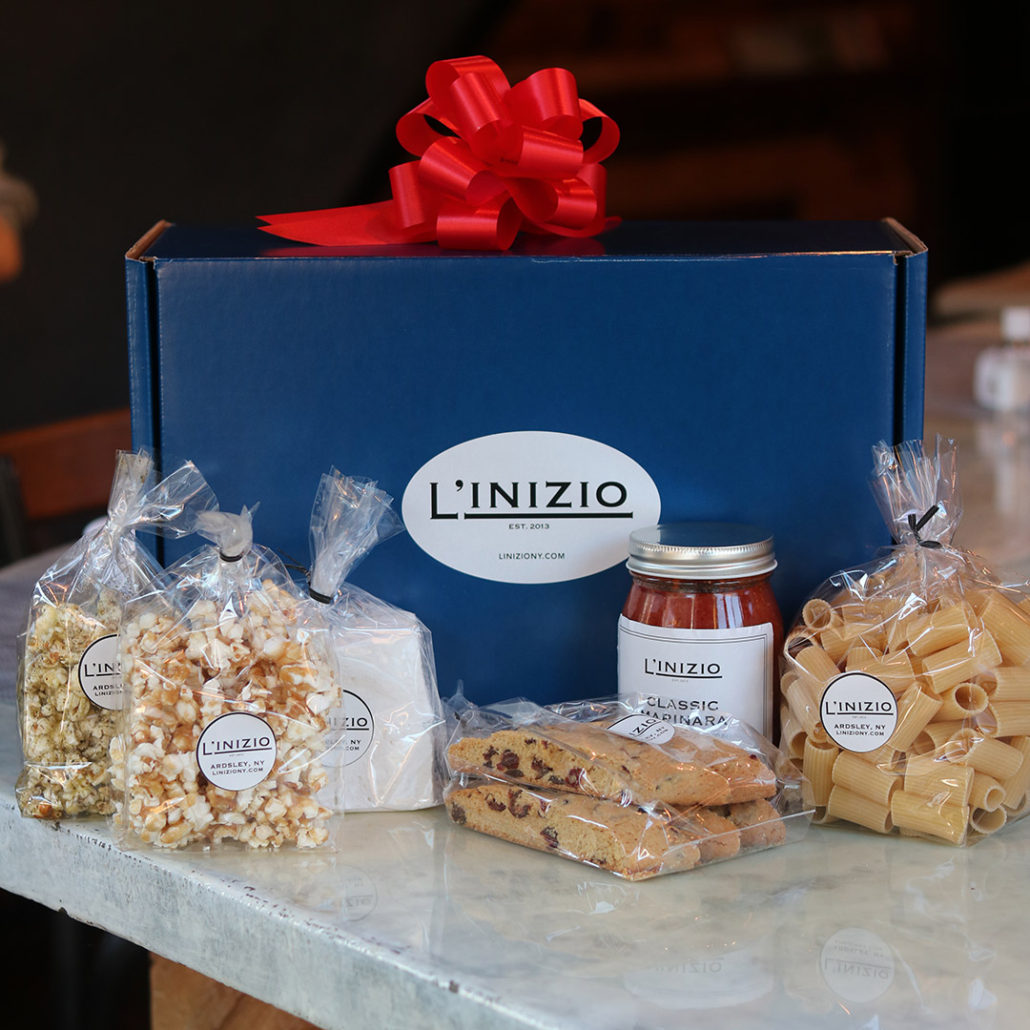 $125 • Add a bottle of Montepulciano for $155
The Holiday Pasta Box for Two includes 12 oz of Home Made Dry Rigatoni, a 16-oz jar of the L'inizio Classic Marinara, one small bag of Red Pepper Flakes, one small bag of Oregano, Caramel Corn, L'inizio Bar Corn, four Home-Made Marshmallows, and a jar of Scott's Special Preserved Lemon.
Order online: https://forms.gle/g6FrgBPyX9j1q38M8
*Because some items are made fresh, it may take 24 hours to be able to pick up your box!
L'inizio: 698 Saw Mill River Rd, Ardsley, NY 10502, 914-693-5400, liniziony.com
For the Home Cook: Feeding Westchester's Holiday Recipe E-Book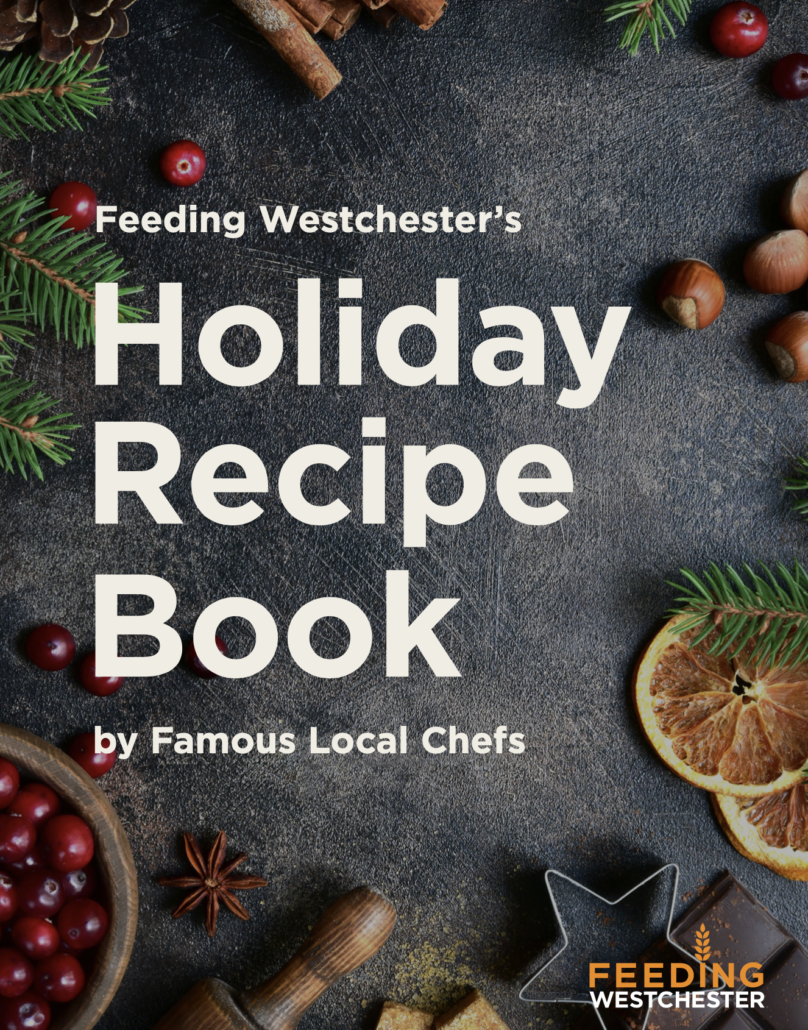 Free, Donation Suggested
Feeding Westchester's free holiday cookbook features recipes from some of the most talented Westchester County chefs! And while you are there, you can make a donation in your recipients name to help feed the one in five people in Westchester who are food insecure.
Download recipe book: https://info.feedingwestchester.org/the-feeding-westchester-holiday-recipe-book
For the Ice Cream Lover: Penny Lick Ice Cream of the Month Club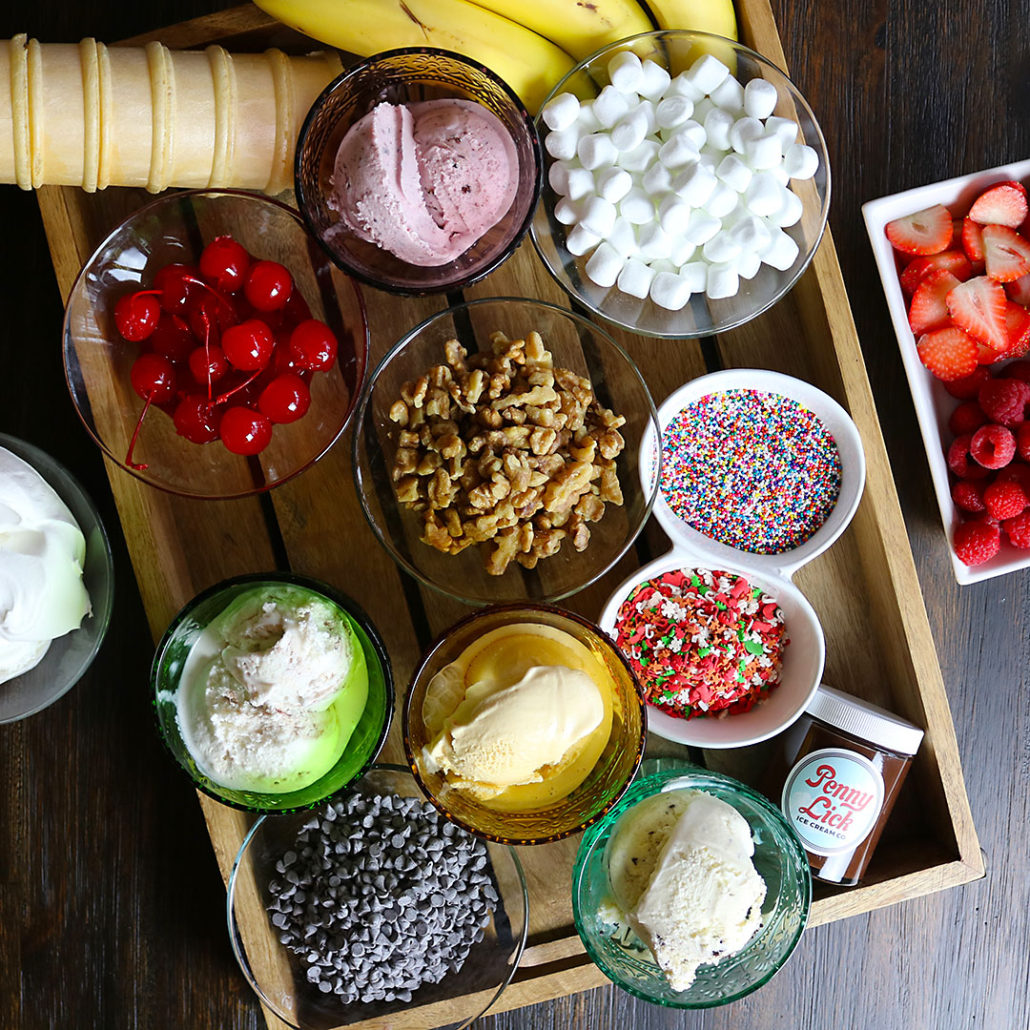 $87 or $132
Enjoy monthly infusions of Penny Lick Ice Cream, delivered straight to your recipient's door! Simply select whether you would like three months delivered for the next three months (total of nine pints) or five pints delivered for the next three months (total of 15 pints). Each month, they will receive a best-selling flavor and a few surprise flavors, plus exclusive Club flavors. (Westchester and Fairfield only)
Sign up now: https://www.pennylickicecream.com/store/product/ice-cream-club/
Penny Lick Ice Cream: 580 Warburton Avenue, Hastings-on-Hudson, NY 10706, pennylickicecream.com
For the Bar Fly: Craft Cocktails from The Rare Bit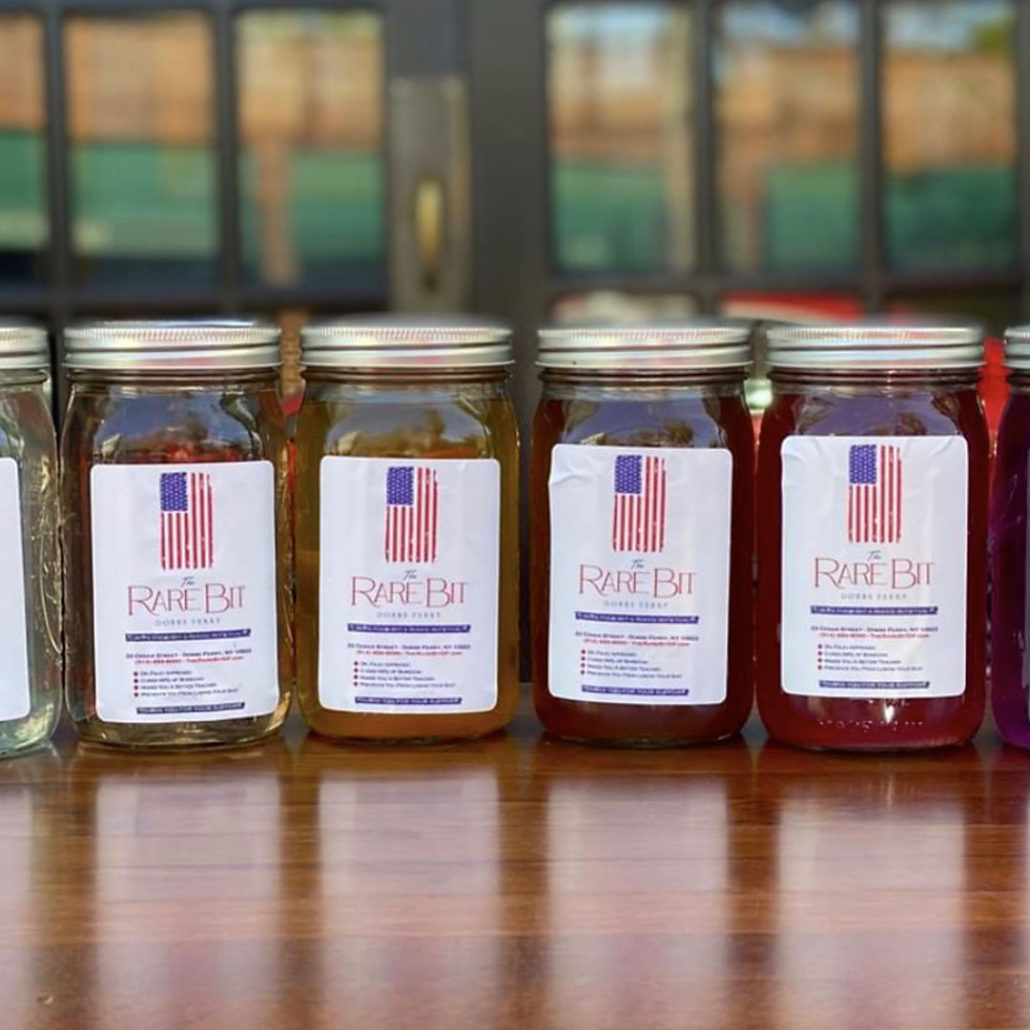 $35
The Rare Bit is bottling up some of their most popular cocktails—from the Purple Rain (gin) to the Brooklyn Rosé (tequila) to the Luccianna's Spicy Dirty Martini (vodka). These mason jars offer four servings and sweet sips to remind you what it tasted like to enjoy your favorite cocktail at the bar. (Hopefully, we'll return soon!)
Order now: https://the-rare-bit.square.site/?location=11eae65580b2fdb2a1f7ac1f6bbba828#14
The Rare Bit: 23 Cedar Street, Dobbs Ferry, NY 10522, therarebitdf.com
Artisanal Lover: Wood Fire Food's Smoked Olives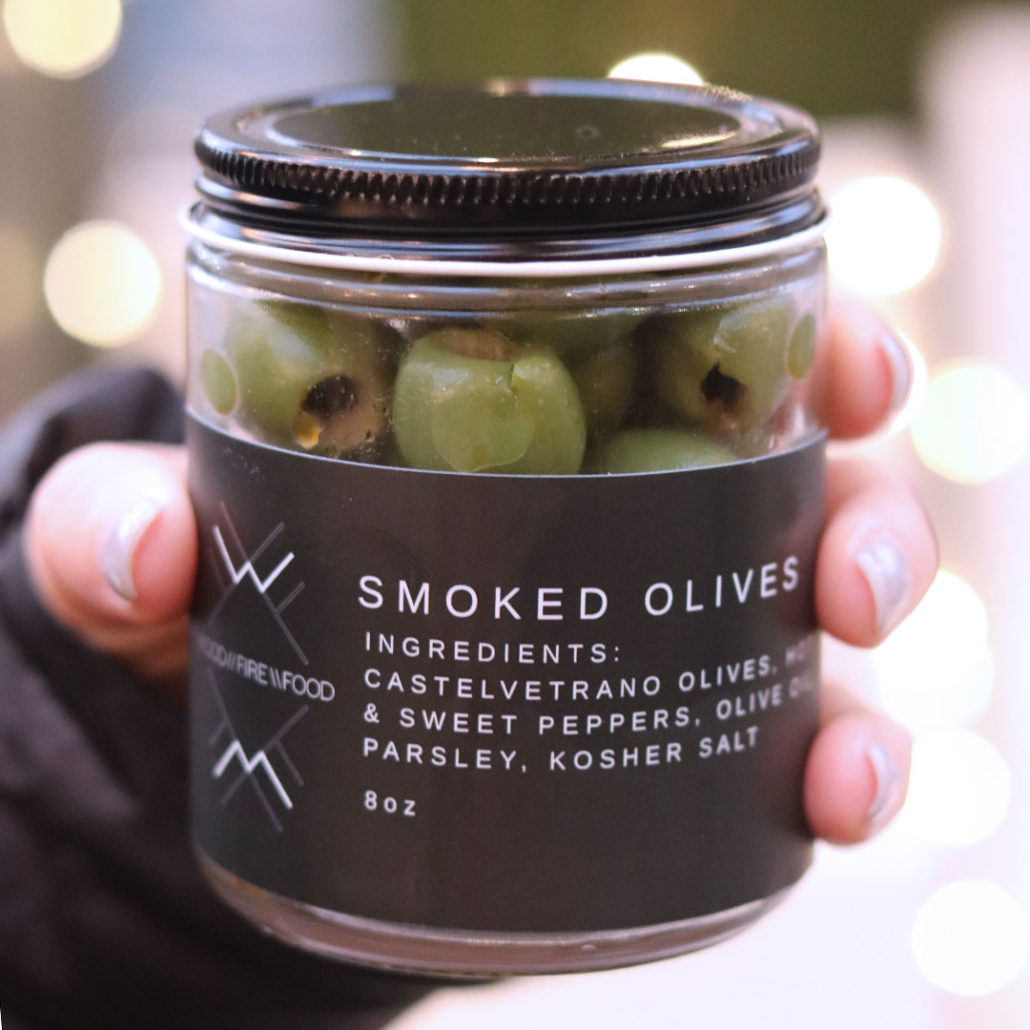 $24
These signature smoked olives are marinated, seasoned, and slow-cooked over an open-wood-fire grill by local Chef Daniel Sabia. While they are a perfect snack on their own (these jars don't last long in my house), the smoky flavor adds an upgrade to any dish!
Order now: https://www.woodfirefoodco.com/products/smoked-olives
For the Sweet Tooth: Gourmet Edible Cookie Dough by The Dessertist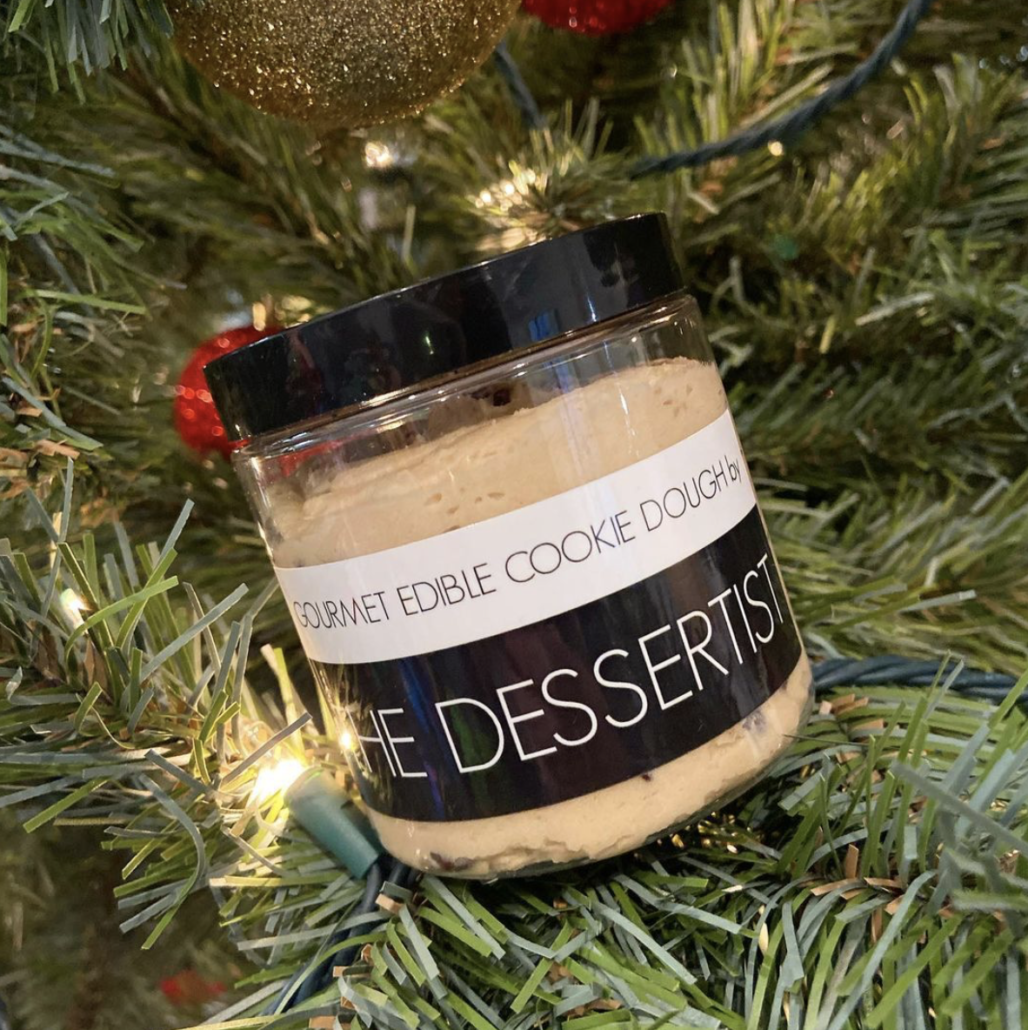 $8-$10 per jar
Who hasn't enjoyed licking the spoon while making cookies? Now you can indulge in a safer way with edible cookie dough from The Dessertist. Several varieties are available—Chocolate Chip, Sugar Cookie, The Munchies, and Brownie Batter—along with vegan and gluten free flavors.
Order now: https://www.thedessertist.com/shop
The Dessertist: 50 Maple Street, Croton on Hudson, NY, thedessertist.com
For the Cookie Monster: The Cookie Crate from Jane Bakes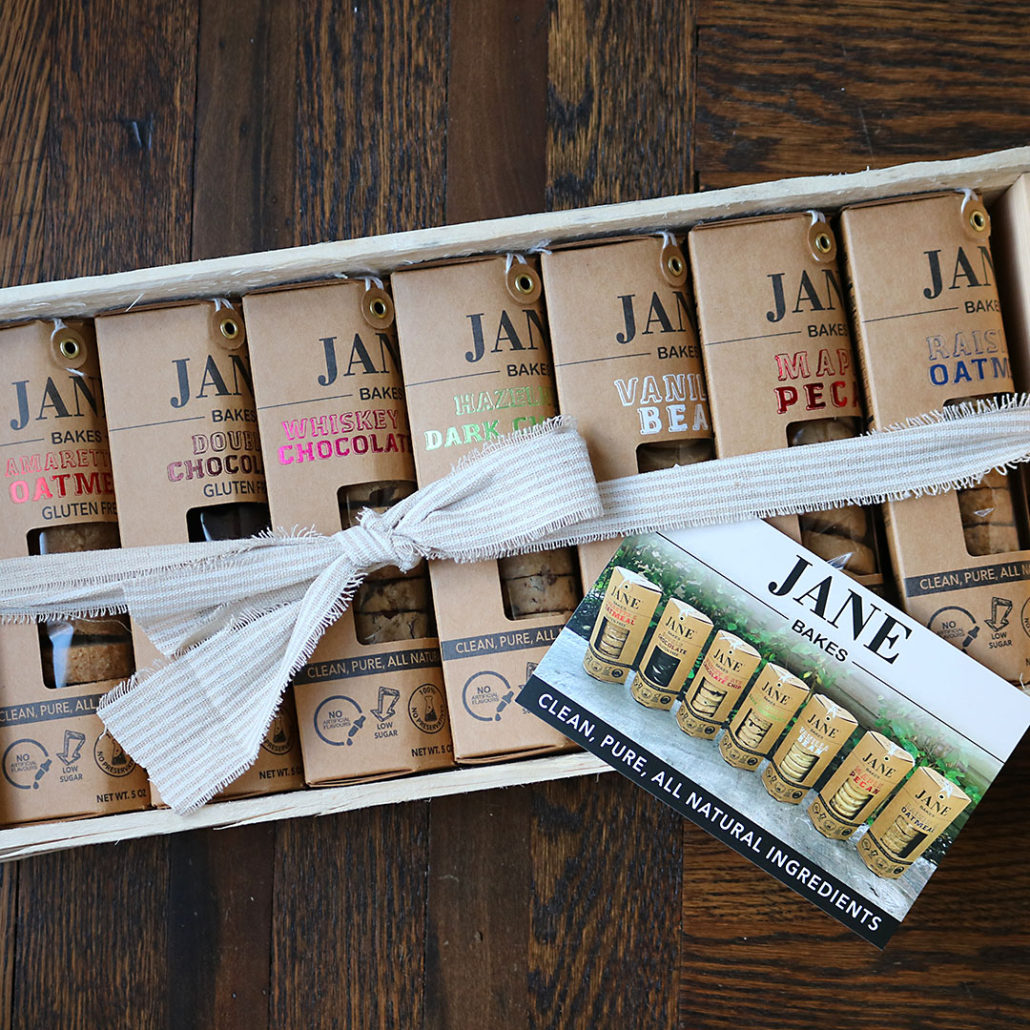 $69
Speaking of cookies… Jane Bakes cookies pair all-natural ingredients made with GMO-free flours with fun flavor combinations like Amaretto Oatmeal (gluten free), Maple Pecan, and (IntoxiKate favorite) Whiskey Chocolate Chip. The crate of cookie sleeves is the perfect sampler, offering seven different types of cookies ready for sharing!
Order now: https://janebakes.com/collections/cookie-gifts/products/crate-of-cookie-sleeves
For the Kid Chef: Virtual Cooking Classes with Cooking Instructor Kate Sonders Solomon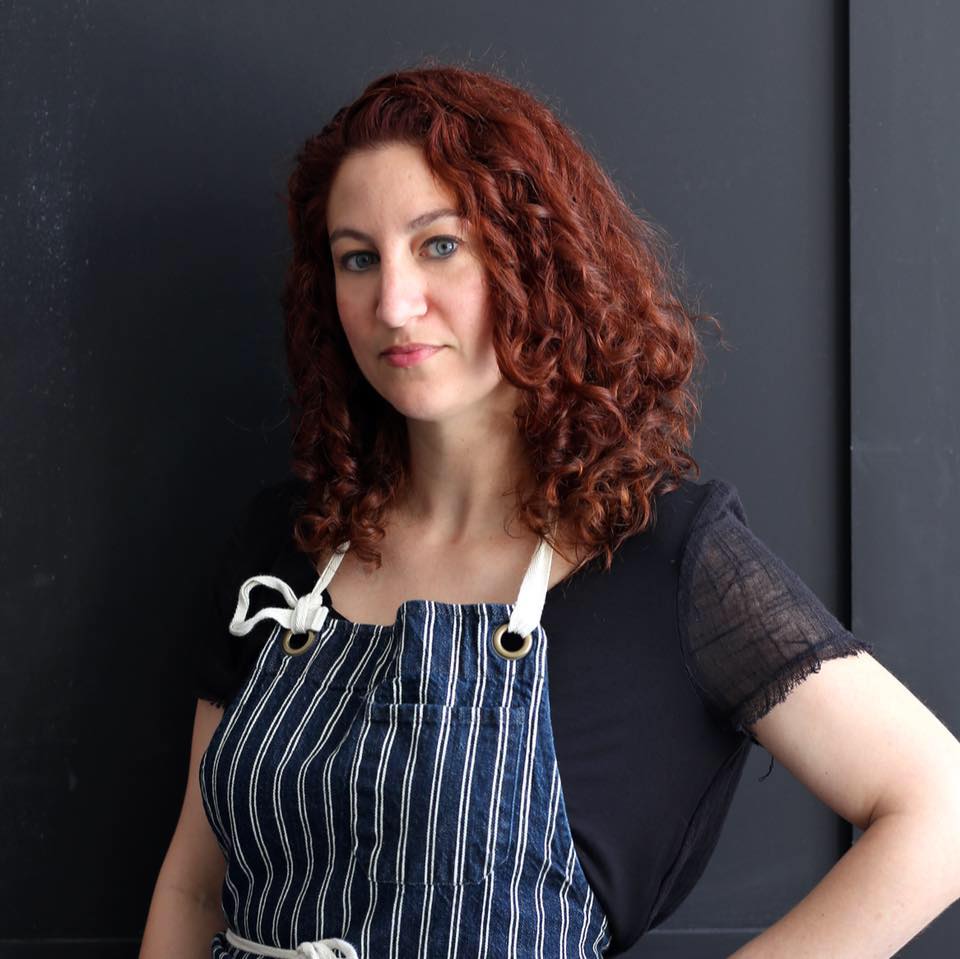 Starting at $15
The COVID climate hasn't slowed Kate down! And while she may be on pause hosting in-person events for a bit, she offers an incredible lineup of weekly virtual classes for the little cooks in your kitchen. Check out her website below for the full calendar and to learn more!
Sign up now: https://www.katesonders-solomon.com
For the Coffee Lover: Coffee World Tour "Ready to Wrap" Gift Box from Coffee Labs Roasters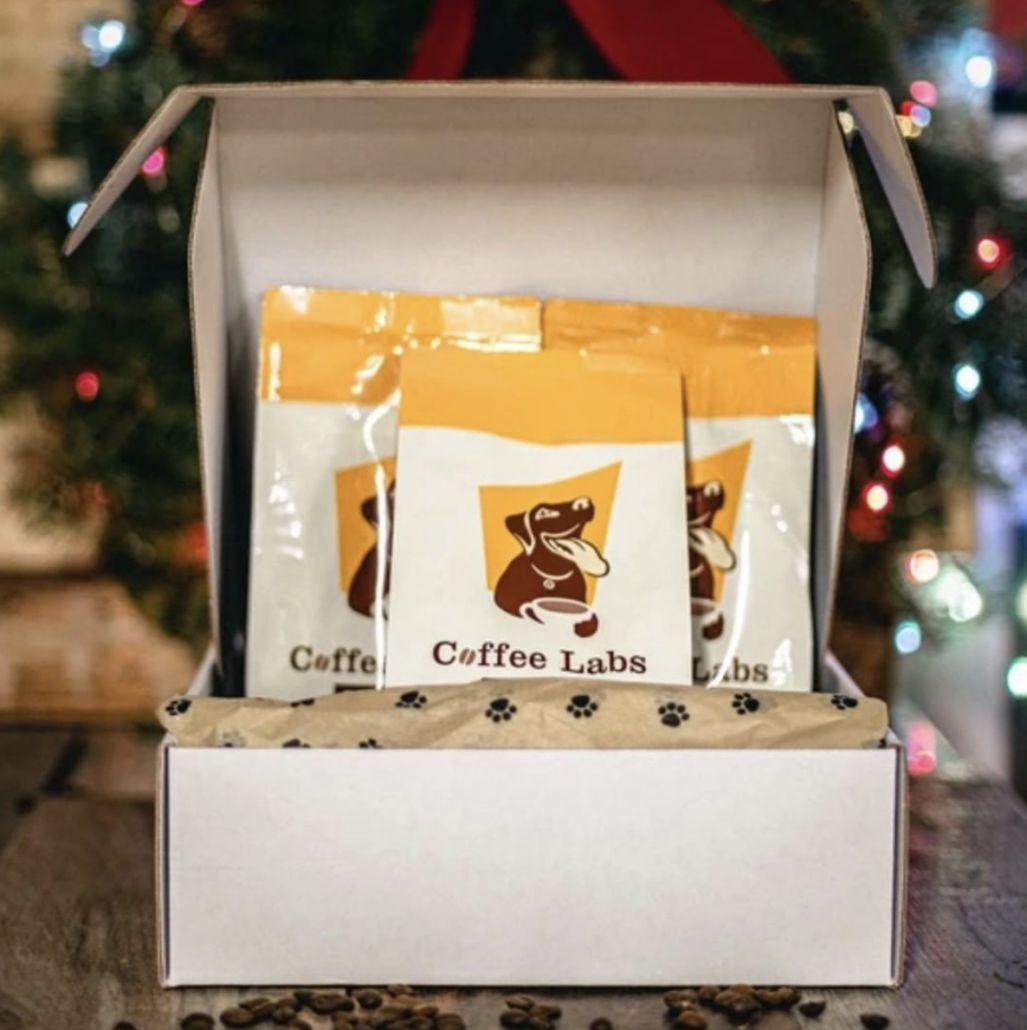 $47.79
While you can certainly pick up a single bag of your favorite Coffee Labs Brew for the home barista on your list, I love the fact they've curated a special variety pack showcasing coffee from three different continents—Africa, Central America, and Oceania. Each bag is 12oz.
Order now: https://www.coffeelabs.com/collections/gift-boxes/products/coffee-world-tour-ready-to-wrap-gift-box
Coffee Labs Roasters: 7 Main Street, Tarrytown, NY 10591, coffeelabs.com
For the Foodie: The Twisted Branch Oil & Vinegar Sampler Pack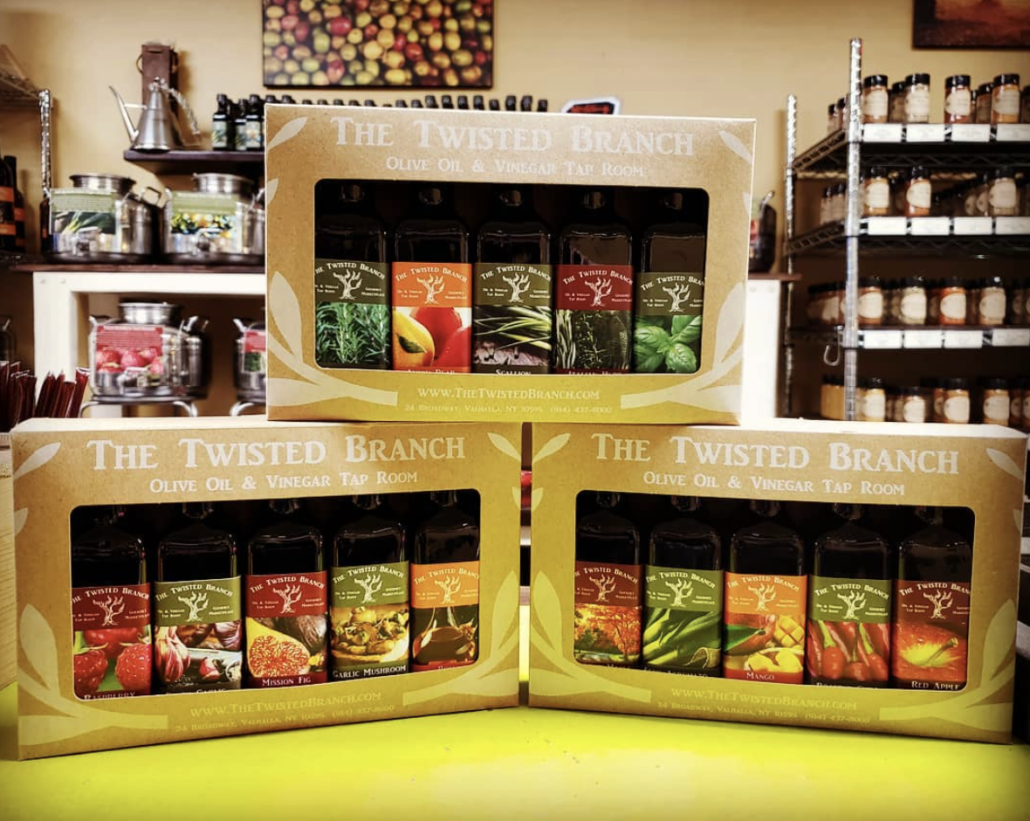 $35 and up
I love the idea of mixing and matching my favorite infused olive oils, dark balsamic vinegars, and white balsamic vinegars. With over 40 varieties available, you can pair your way to unique gifts for everyone on your list!
Order now: https://www.thetwistedbranch.com/holidaygiftguide
The Twisted Branch: 24 Broadway, Valhalla, NY, thetwistedbranch.com